So you did think you'll never go
It has all become the same thing now — legend, myth, history, story, all of that is interchangeable and exchangeable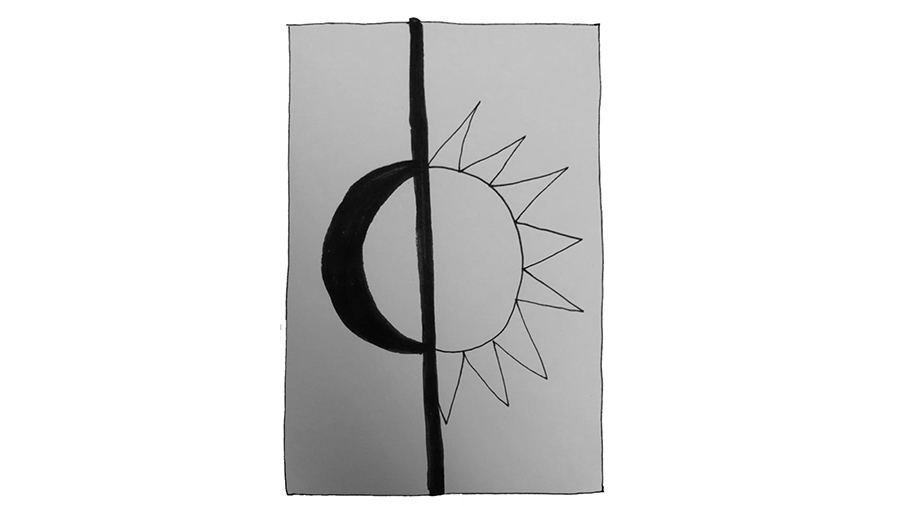 ---
---
That time of the year; as a matter of fact, that day. Or thereabouts. We are that sort of people, a little here, a little there. We look at the moon and then we decide where we are. And even the moon is our sort of thing. You know, a bit lunatic, paglots that we are. A bit here and a bit there. It is different from different places on different days and at different times. It affords itself availability and deniability. We know the story about what happened this day, or thereabouts. Or the legend. Or myth.
It has all become the same thing now — legend, myth, history, story, all of that is interchangeable and exchangeable. What is myth can become history, a story can become truth and truth can become a story. That is the magic wreaked upon us, we have been heckled to the precipice but we are being told to look down and applaud the AchchheDin we should all be able to see deep down below. And if we cannot for the lives of us see it, then we must be anti-nationals. Such are our times.
Anyhow. Anyway. Let's get back to the day, and the story of it. You know, don't you? The story of Holi, which comes from the story of Holika and her dahan, or burning. Holika, daughter to the mighty Hiranyakasheepoo, the same one, the daitya king. The Hiranyakasheepoo blessed to immortality, the same. The one who was told to believe he would never die and the one who believed it to be so. Not during the day, not during the night. Not inside and not outside. Not on earth and not in the sky. Not by sword, nor by mace. Not by human, nor by beast. Not inside Parliament, nor outside. Not on home soil, nor away. Not before elections, nor after an election. Not before taking office, nor after. Not before pronouncing a disaster, nor after. Not before ordering an atrocity, nor after. Not before, nor after Never.
But then there was Prahlad. And he thought Hiranyakasheepoo not immortal but only God. And he took the name of the God and swore by God and not by Hiranyakasheepoo. And that made Hiranyakasheepoo angry no end. And so he put Prahlad in the lap of Holika, who was blessed against any harm by fire and he set both aflame believing only Prahlad will burn and not Holika for she was fireproof. But Holika turned to cinders and not Prahlad. Prahlad was a bhakta, not a Bhakt. And Prahlad said humbly to Hiranyakasheepoo, there is God in everything, even in khadga and khambha, in inanimate swords and pillars. And is that so, asked Hiranyakasheepoo, enraged. And then he struck the khambha with a sword and, lo and behold, from the khambha emerged Narasingha. And Narasingha did to Hiranyakasheepoo what Hiranyakasheepoo had not been told could and would happen. Tore him with nails at twilight on his lap along the partition between inside and outside.
Between day and night, between light and dark, between the realm of the sun and the realm of the moon, there lies a crevice, remember Hiranyakasheepoo, you who thought yourself blessed with immortality, you who believed I shall never go now that I am here. Hear, hear! There is a crevice. A far and deep one. There you can see it, etched between the likeness of the moon and the likeness of the sun, that blackness. That thin strip of it. Do not make light of it, it is a deep place. It is a place so deep that what falls into it can never be retrieved, it is a bottomless sort of strip. That's where you go. One day, you who believe yourself immortally enthroned.
Do not delude yourself; it will come like it will come to all of us, and to all things. The end. The end begins with the beginning, the beginnings are the ends. Never forget. 
So immortal you, oh my, oh my,
I'll shoot you and you'll never die;
Remember we all go, we have to
Remember the Scriptures did not lie.