Sheikh Hasina is signalling a transition of leadership
However, the future of Bangladesh will depend on Hasina's delivery over the next five years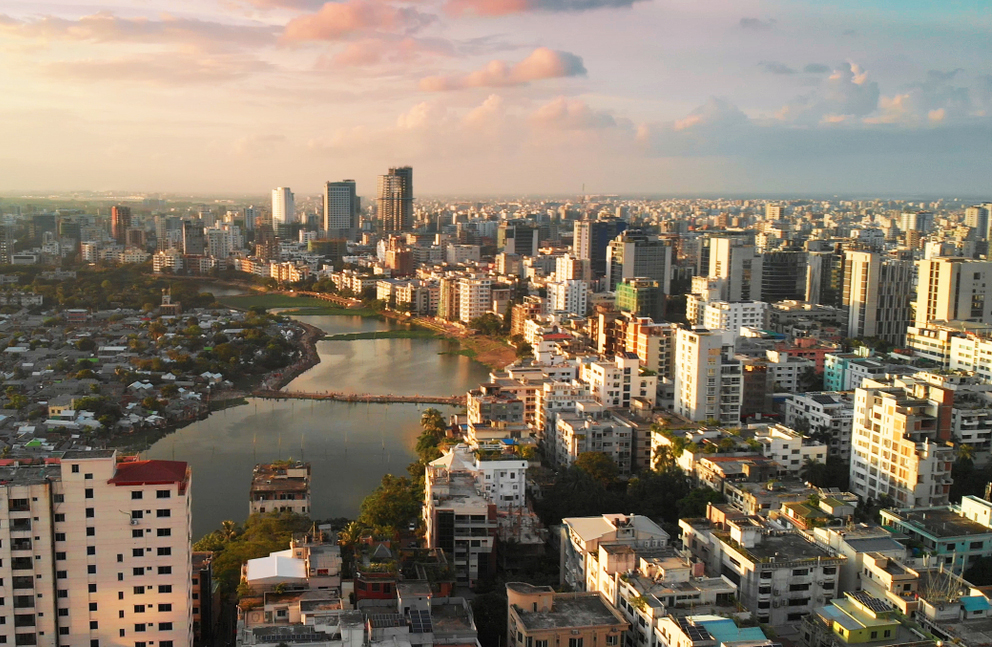 ---
---
The prime minister of Bangladesh, Sheikh Hasina Wajed, has plans to retire. She gave this indication in February during an interview to a German news network. "I don't want to continue for more (time). I think that everybody should take a break so we can accommodate the younger generation," she had said. Riding on a huge mandate — in the recently held election, the Awami League and its allies won 96 per cent of the seats — Hasina returned to power for the third consecutive term this January. She will be in office till January 2024.
Her expression of interest during the interview has drawn attention in Bangladesh and beyond as it signalled the beginning of a phase of transition, which became apparent in the immediate aftermath of the election.
For the first time in Bangladesh's history, the names of cabinet members were announced prior to the swearing-in ceremony. The composition of the cabinet — 24 new faces were brought in and 34 members of the old guard dropped — bore signs that change was imminent. Then came the big fat hint.
Born in 1947, Hasina will turn 72 this September. She is mentally agile and physically fit, but it's becoming clear that she wants to prepare the next generation of leadership.
Given the nature of politics in Bangladesh, there is little doubt that leadership — in the party and in the government — will remain within the family. One can engage in speculation on her choices — her son, Sajeeb Wazed Joy, or daughter, Saima Wazed, or sister, Sheikh Rehana, or nephew, Radwan Mujib Siddiq Bobby — for the top slots, but waiting for the Awami League national council, scheduled later this year, is a better idea, as Hasina loves springing surprises. The Awami League picks up its top leaders through its triennial national council.
While questions about the next generation of leadership are of immense interest for the movers and shakers in Dhaka's elite circles, the future of Bangladesh will depend on something more important: Hasina's delivery over the next five years.
Under Hasina, Bangladesh has made remarkable progress in reducing poverty and creating opportunities for its citizens. Today, Bangladesh is among the 10 fastest growing economies in the world and the country has also made commendable progress on human development. The prime minister can also take credit for achievements in the power sector as availability of electricity 24x7 is a reality in parts of the country. The list of Hasina's achievements, from sending satellites to space to feeding over one million Rohingya refugees for years, is long.
But even her most ardent fans cannot deny that corruption, cronyism and inequality do exist in Bangladesh, which ranks abysmally low — 176 globally — in the World Bank's Doing Business, 2019 report. There are question marks over the credibility of institutions and their independence. Bangladesh also faces the challenge of creating jobs and transferring workers from low to high productivity sectors.
If Hasina wants to cement her legacy — like her father, Mujibur Rahman, who led the country's freedom struggle — she has to address some of these issues that would need stern measures.
As a leader, at least till now, she has tried to steer clear of unpopular decisions and shied away from using her political charisma to usher in major changes. But Bangladesh is in dire need of reforms — both economic and administrative — as it has moved from being a "low-income" to a "middle-income" country (in the World Bank's classification).
Today, the most important challenge is to continue growing. No one knows it better than Hasina that the country's economic scorecard helped her swat away allegations from the Opposition. As the economy progressed, the citizenry enjoyed its fruits instead of parroting the questions asked by her detractors.
With over 100 million citizens under the age of 30, Bangladesh has immense growth potential, but the test lies in effectively employing the young workforce. For that, Bangladesh needs expansion in the manufacturing sector along with higher export growth. These targets can be achieved with higher private investment, both domestic and foreign. Investments, however, would depend on the availability of infrastructure and the overall business environment.
On all these fronts, Hasina has her role cut out. She has to ensure a higher tax mop up — the present tax to GDP ratio of around 10 per cent is too low — to fund infrastructure projects. The power sector has to grow faster to meet the needs of a growing economy. The country's financial sector governance has to improve, as banks cannot be allowed to have such high rates of non-performing loans. And, finally, the babus need to be told to deliver in a professional manner and baby steps need to be taken to make the institutions look more credible.
Delivering on all these will be easier said than done. But only Hasina can achieve these feats as Bangladesh will never get another Hasina.