Joke to the death: Caste and corona
Gingerly yours: What kind of hatred, which even as a joke, translates into a desire for the death of another?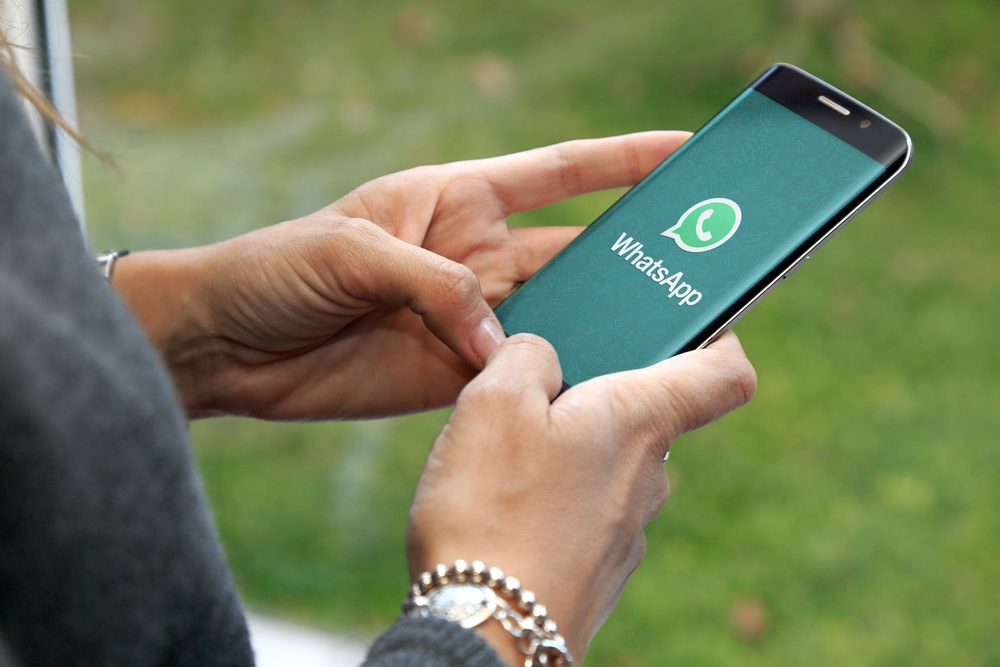 Any woman on WhatsApp is a master of ignoring stuff.
Shutterstock
---
Published 11.06.20, 07:39 PM
|
---
I would have posted my black square to express solidarity with the protests against racism worldwide, but I was interrupted by a joke.

It was sent on WhatsApp by a friend, an upper-caste person. It was another square, but blue, with the following text, originally in Bengali: "Dear Corona, the SC/ST/OBCs get priority in this part of the world. I am the general category. Please remember!"
At other times I would perhaps have ignored the message. Any woman on WhatsApp is a master of ignoring stuff. We have become very good at not looking at sexist jokes, which, I think, outnumber any other kind of joke. Now we have a sub-category of sexist jokes, corona-themed ones. They generally suggest a comparison between two threats: coronavirus outside, the wife inside. But the sex war is so old that it can be boring. And women have gained some ground since Noah's wife was called a termagant and a shrew in the medieval Mystery plays. Though if you look deeply into the anti-wife jokes you can see the violence at their core, on a busy day you just dismiss them as some more nonsense from men. Which is complicated and requires a long essay.
But the joke about scheduled castes was different. As it is during lockdown we are reacting to everything differently. Plus there is something special about death.
I hate two men in this country. I hate them passionately and want them to go. But I do not want them dead.
That's it. What kind of hatred is this which, even as a joke, translates into a desire for the death of another? When death is all around us? It is the kind of hatred that does not see the "other" as deserving of something very basic: life. Then how is this different from the hatred that entitles a man in Minneapolis to kneel on another man's throat for nine minutes and kill him?
So I told my friend, the sender of the joke, that it was in very bad taste. She was stunned. And a heated exchange followed between us, two "general categories".
She said it was just a joke. She did not want anyone to die. But she did feel that the scheduled castes get an unfair advantage over upper-caste people and this joke was just an expression of that viewpoint, shared by many others with her. In a very funny way, she insisted. Why was I reacting in such a way to such a small issue?
It was not a small issue and that was precisely the point, I said. A joke, in fact, has a certain relation to the unconscious, I added. You want to laugh away things that make you deeply uncomfortable, I said, aware that my words sounded morally superior and slightly ridiculous.
There are people in this world who take everything seriously and turn everything into an issue, my friend said. Besides, the joke was just a forward, made by someone else.
But it was made by someone who thought such a joke was fine, I insisted. You cannot joke about a disadvantaged section of society in this way, and especially wish for their death.
And how did it even bother me, my friend asked. If she had taken advantage of her higher caste, so had I, she said. Had I ever given up any privilege of mine? Had I done anything for the less privileged?
Even if I hadn't, I said, I couldn't accept such a joke. It was vile.
To which my friend said that she had always known that I was a pseudo-secularist and a feminist and humourless and now she realized that I had other problems too. She was sorry that she had sent me a joke. She was going to block me. This she did. And I wondered, among other things, if I was also a termagant and a shrew.
In the process the black square that I was to post on my Instagram account got filled with so much Indian mess that I could not post it at all.