Renewed clamour for more travel restrictions
With security strategies, governments often display knee-jerk reflexes, and nowhere is it more evident than in travel zones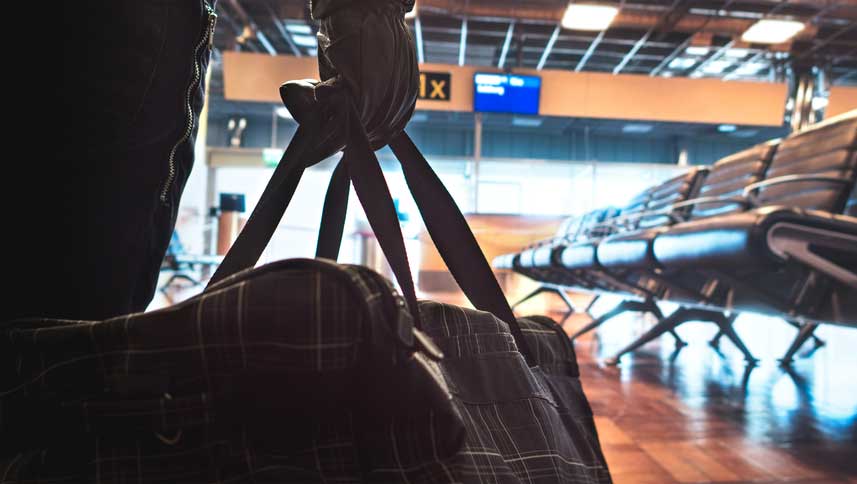 A passenger was offloaded at Chennai airport last week after he happened to retort, in view of the extra vigil: "Am I carrying a bomb in my bag?"
(Shutterstock)
---
Published 12.03.19, 10:51 AM
|
---
Post-Pulwama and Balakot, security at airports and stations is at an all-time high. Besides stringent frisking, woe to travellers who happen to utter the "bomb" word, even in jest.
When national security is threatened, the clamour for identity and ethnic markers intensifies as well. Since Independence, India's defence policy, or the lack of it, has prioritized defence against external aggression, suppression of armed militancy and maintaining stability in the domestic sector.
In identifying security strategies, therefore, it is fairly routine for governments to display knee-jerk reflexes and nowhere is this more evident than in travel zones. A passenger was offloaded at Chennai airport last week after he happened to retort, in view of the extra vigil: "Am I carrying a bomb in my bag?" At Calcutta airport a few days ago, a group of Chinese nationals headed for the Goa Carnival was unaware that power banks were not allowed in checked-in baggage. With their limited English, their interactions resulted in an ever-increasing queue at the baggage-scanner till a particularly ingenious airline staff took to Google and explained the rule to them in Mandarin!
Given these travel travails, it is surprising that some states have renewed the clamour for more restrictions such as the inner-line permit, to check the influx. Under the Bengal Eastern Frontier Regulation, 1873, Arunachal Pradesh, Nagaland and Mizoram can be entered only with this additional permit issued by the government of India. Changu, the glacial lake in the East Sikkim, surrounded by steep mountains and located in a "restricted area" can be accessed only with a permit. Travellers to Lakshadweep also need permits prescribed under the Lakshadweep Prohibition Regulation, 1979 and Restriction of Entry & Residence Rule, 1967.
Arunachal Pradesh, Nagaland and Mizoram share international borders, but not with Bangladesh, the alleged source of infiltration, and are among the most vociferous when it comes to protesting against limited travel options with the mainland. That connectivity is directly proportional to influx eludes these states.
Manipur and Meghalaya, where travellers have free access, are demanding the inner-line permit, citing an incursion of "outsiders".
To travel to these "permit-regulated" states, one needs a document for a fee. There are absurd provisos to boot: while filling up the form, one is advised against mentioning journalism or law as professions. "Write something innocuous, like teaching," the official chips in.
Such prevarication would have been worth it if the permit was checked on arrival or at the point of departure. But no such mechanism is evident. The only excitement on the helicopter from Guwahati to Naharlagun in Arunachal Pradesh was provided by my lone co-passenger, who said he was a media baron carrying "financial aid" to politicians in the run-up to polls. With the noisy whirring of copter blades, I possibly looked so incredulous at this revelation that he flashed open the briefcase on his lap to reveal wads of currency. It was almost like being transported to the sets of a Bollywood film, minus any vigilant cop on touchdown.
Travel to Mizoram and Nagaland does not entail journeys as adventurous as a copter ride. But given the time and effort in procuring these permits that are seldom checked, the fee appears to be the reason behind the drill. Contrast this with Lakshadweep: When we landed at Agatti, no one was allowed to disembark from the aircraft till every permit was checked. Travellers without the mandatory slip of paper were sent back on the same flight.
Since the Northeast lacks the will to check permits, those seeking them in Manipur and Meghalaya possibly have an eye on the revenue and the sadistic pleasure of harassing the "outsider". With election dates announced, every MP aspirant will flag this route to unholy lucre, and how!