Reason helps: Appeal to safeguard personal devices
By asking for accountability, lawful procedure and the restoration of the values of a thinking society, this petition demonstrates a different way of confronting the violation of rights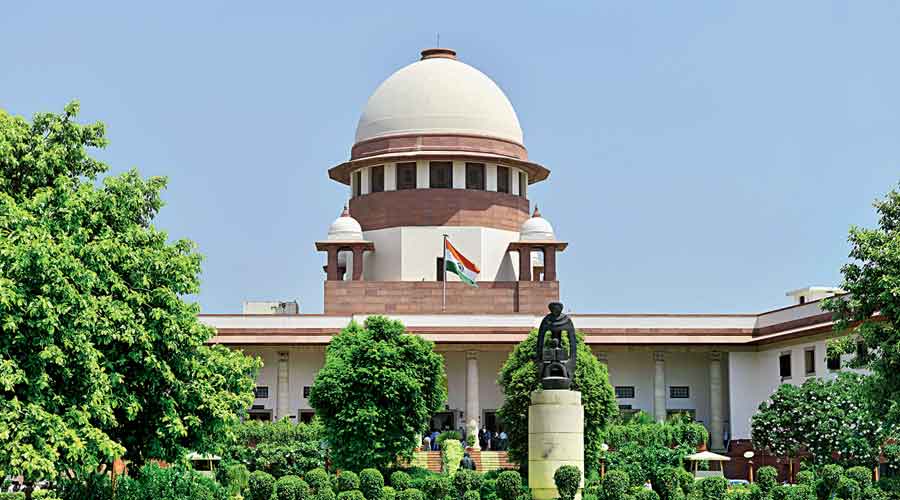 Supreme Court of India.
File picture
---
Published 05.04.21, 04:35 AM
|
---
Among the many happenings that are newly familiar is the swooping down of police and investigators on laptops, computers and so on used by the writers, professors, journalists, lawyers and activists who are detained on charges of terrorist or anti-national activities. A group of academics has petitioned the Supreme Court asking it to specify guidelines for police and investigative agencies regarding the seizure, examination and preservation of personal digital and electronic devices and their contents. The petition represents a reassertion of the value of academic research, urgently needed at a time when academic and intellectual work is being deliberately devalued, and not only by the focus on terrorism and sedition. Abrupt confiscation of devices followed by arrests seems intended to intimidate and destroy respect, and to project preserved work as either suspicious or unimportant. The petition says that years of research can be damaged, distorted, lost or prematurely exposed by such seizures, since the police manual has no rules regarding the recovery of digitally stored material. The damage is not only an irreparable loss to growing knowledge, but also equivalent to the loss of livelihood of the researcher or writer, since the work is the product of lifelong study and fieldwork.
Although the petition glances at the confiscation of electronic devices of some academics, it refrains from mentioning the allegations associated with these seizures, whether against the persons arrested or the agencies making the arrests. It does not go into recent allegations of planted material in computers. With unfussy reasoning, the petition asks for the right to academic freedom as part of the right to freedom of expression, the right to privacy, the right against self-incrimination, and the right to privileged communication. It has a few suggestions to induce accountability in the police — the owner or user of the device must be told why his material is needed, for instance. The person being arrested should not be forced to reveal passwords or encrypted material. The hard drive should be examined before the user and a neutral computer professional, and a copy of it taken; alternatively, a copy should be given to the user. By asking for accountability, lawful procedure and the restoration of the values of a thinking society, this petition demonstrates a different way of confronting the violation of rights.