Prisons should not be seen as dumping grounds or as institutions of rigorous punishment
Civil rights activists' demand for life sentences without parole can have horrific social repercussions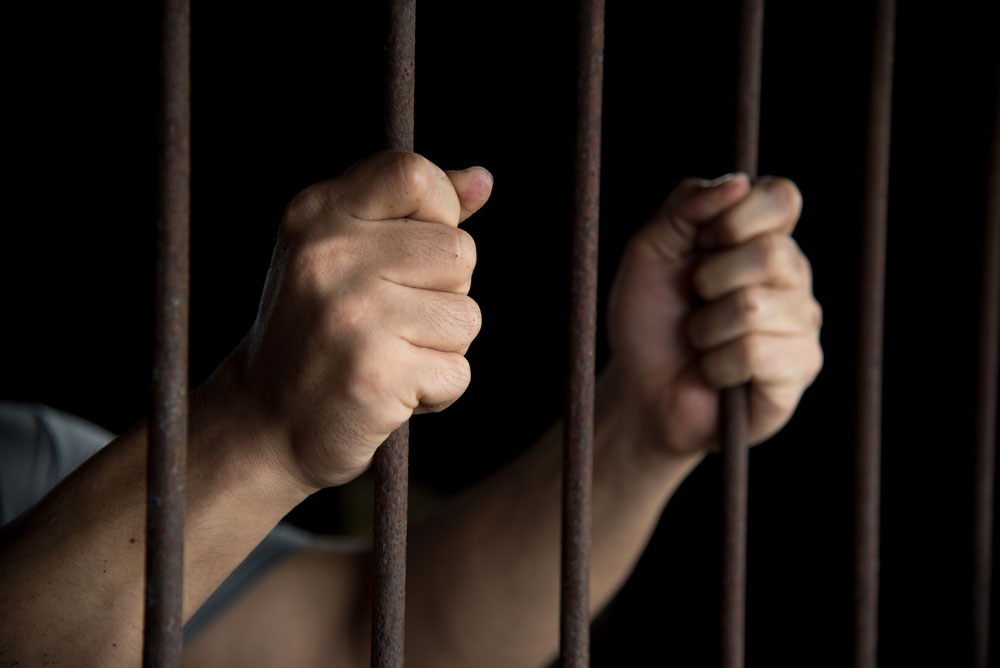 ---
---
It is troubling to come across demands for awarding life sentences without parole to individuals alleged to have perpetrated heinous offences. More so because these demands are coming from people who are a part of the civil rights movement in the country. Public outrage in cases of serious offences is understandable. But to ask for the punishment of absolute confinement for an entire lifetime is not only cruel but also regressive.
Incidents of offence get examined in the court of law. The guilty is incarcerated upon conviction. However, incarceration is meant to reform, not punish. The correctional system should thus focus on reforming the criminal. Parole is a legally protected term. It has been explained by the courts from time to time. Therefore, it is necessary to understand the meaning and the purpose of granting parole. A parole is defined as conditional release of an individual from prison. It is conditional on good behaviour and regular reporting to the authorities. Such a release is hard-earned and can be obtained only after spending a substantial amount of time behind bars. It is a form of contingent pardoning, to be treated as a mere suspension of the sentence for the time being while keeping the quantum of the sentence intact.
A life sentence, on the other hand, seeks to keep a convict behind bars for the rest of his/her life. In my work as a prison researcher, I have come across hundreds of aged prisoners serving life sentences. One such case is that of Dr Habib. The Terrorist and Disruptive Activities (Prevention) Act was invoked to convict the 92-year-old Habib. He had been living in a prison cell for 24 years without being granted parole. The appellate court is yet to decide on his case. The man has lost his sight and hearing ability. He cannot chew or digest prison food and soils his clothes regularly. He is nursed by other inmates.
After his request for parole had been rejected multiple times, his case partner, Ashfaq, moved the Supreme Court, which made it abundantly clear in the Ashfaq judgment (SC Civil Appeal No.10464 of 2017) that the nature of offence does not determine whether an individual will not show signs of reform in the future. Justice A.K. Sikri noted: "whether there can be any presumption that a person who is convicted of serious or heinous crime is to be, ipso facto, treated as a hardened criminal. Hardened criminal would be a person for whom it has become a habit or way of life and such a person would necessarily tend to commit crimes again and again. Obviously, if a person has committed a serious offence for which he is convicted, but at the same time it is also found that it is the only crime he has committed, he cannot be categorised as a hardened criminal. In his case consideration should be as to whether he is showing the signs to reform himself and become a good citizen or there are circumstances which would indicate that he has a tendency to commit the crime again or that he would be a threat to the society. Mere nature of the offence committed by him should not be a factor to deny the parole outrightly. Wherever a person convicted has suffered incarceration for a long time, he can be granted temporary parole, irrespective of the nature of offence for which he was sentenced. We may hasten to put a rider here, viz. in those cases where a person has been convicted for committing a serious offence, the competent authority, while examining such cases, can be well advised to have stricter standards in mind while judging their cases on the parameters of good conduct, habitual offender or while judging whether he could be considered highly dangerous or prejudicial to the public peace and tranquillity..." Based on the above judgment, the Rajasthan High Court granted Dr Habib parole for 20 days. He went home for the first time in 24 years and returned to prison a couple of days earlier just to keep his records clean.
Conviction does not mean that an individual has been written off from society. Temporary release from prison has to be considered as an opportunity afforded to the convict. Parole not only benefits the prisoner and the prisoner's family but is also necessary for society at large. This is because justice is not premised on the idea of revenge and prisons do not exist to satisfy the collective conscience. Also, by putting an individual behind bars for the purpose of reform and then refusing to end the sentence is to defeat the purpose of a correctional institution as a whole. The implications of a life sentence thus need to be examined.
Inhuman conditions prevail inside Indian prisons. What reform process can such a prison offer? Reform cannot be imposed upon anyone. During the process of incarceration, facilitating a convict to make use of parole can result in the convict taking the onus of initiating the process of reform.
The demand by civil rights activists for life sentences without parole can have horrific social repercussions because it reiterates revenge as a form of justice. To demand a life sentence sans parole is to reassert the need for a retributive form of punishment in an inherently violent society.
Crime does not thrive in isolation. It can be traced back to social conditioning and the prevailing political environment. There is no easy solution for heinous offences; neither can incarceration heal society or prevent crime. Prisons, it must be argued, should not be seen as dumping grounds or as institutions of rigorous punishment.