How much compensation is enough for years of wrongful detention?
The high incidence of such cases has prompted the Chinese government to consider raising the compensation amount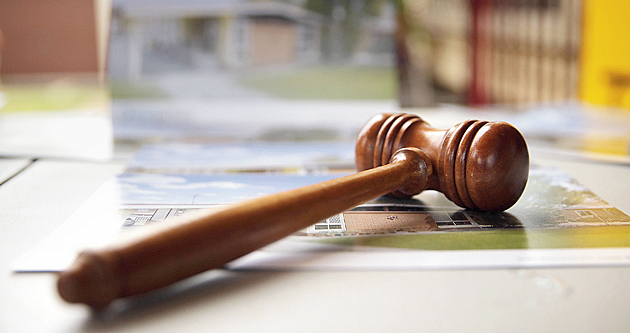 ---
---
Last week, a 50-year-old man on crutches walked out of court a free man after 23 years. It had taken three retrials for Jin Zhehong's innocence to be established. Meanwhile, his wife had remarried. His son, now grown up, had only seen him in jail. "Altogether, these jail visits didn't even total four hours," recalled his son.
"My father was a soldier who had fought for the founding of New China," said Jin as he stepped out. "My mother died with regret because I was seen as a murderer. What I want to do most now is to go to their graves and tell them their son was proved innocent today."
In 1996, Jin was given a suspended death sentence for the rape and murder of a 20-year-old woman. Right from the start, Jin alleged that he was tortured into confessing. His lawyer mentioned other factors that pointed to his innocence: cigarette marks were found on the victim's breasts, but Jin was a non-smoker. Even then, the first two retrials, ordered by the higher courts on appeals by Jin, upheld the guilty verdict. But in 2014, when an influential newspaper took up his cause, the higher court itself decided to hear the case. It found inconsistencies in his confession and no evidence to prove his guilt.
Jin's first priority, said his young lawyer, was to check into an old-age home to recover. He had suffered a stroke in jail. "His body is broken. We'll think about compensation later." The picture of a young Jin playing the guitar was a poignant illustration of the many ways in which the long years of wrongful imprisonment had broken him.
The twin offences of rape and/or murder, allegations of forced confessions and repeated appeals run through the other cases of wrongful detention that have just come to light. In August, a 37-year-old man was released 15 years after he was sentenced to life imprisonment for throwing two nine-year-old girls into a well. His parents were sentenced to five years in jail as accomplices, but were released on bail in a year. While his father died soon after, his mother passed away just a month before he was proved innocent. The court ruled that neither motive nor evidence had been found. "It's difficult for me to say this is good," said the man, "but I must accept it."
In July, another innocent man was released after spending 19 years in jail on charges of having killed two children with poisoned sweets. His lawyer asked for a record 41.4 million yuan (Rs 41 crore) in compensation, and an apology in the media from the higher court. No apology was given, and the 68-year-old received just 2.93 million yuan. However, the high incidence of such cases has made the government consider raising the compensation for wrongful detention.
In a way, these men were lucky. The most tragic cases have been of two youths executed for rape and murder when they were just 18 and 21. They were proved innocent almost 20 years later, when two other men confessed to those crimes. The court apologized to the parents and, in one case, gave them 30,000 yuan as compensation. But the pictures of the aged parents crying out as they heard the news of their executed 18-year-old's innocence, the mother of the 21-year-old having to be supported as she wept at her son's grave, her words, "I knew you were innocent, but I could not help you; I miss you so much," all conveyed the meaninglessness of the compensatory gestures.