Not enough: Editorial on controversy involving WFI chief Brij Bhushan Sharan Singh
The latest instance of violation also exposes, once again, India's double standards when it comes to its treatment of women — athletes or citizens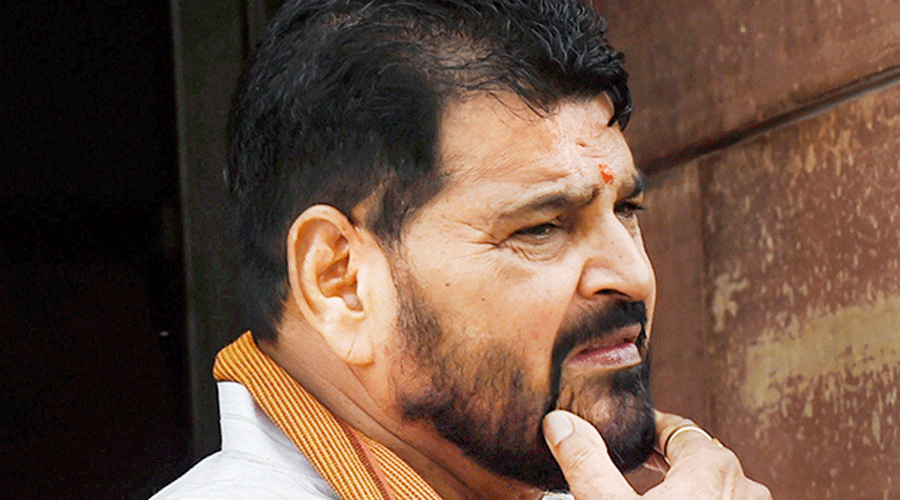 Brij Bhushan Sharan Singh
File Photo.
---
Published 24.01.23, 04:57 AM
|
---
The women wrestlers who were protesting against the alleged sexual misconduct by Brij Bhushan Sharan Singh, the chief of the Wrestling Federation of India, called off their agitation after the Centre intervened, removing the accused from his post for the time being. The government has also announced the formation of an oversight committee that will investigate the charges against Mr Singh, who also happens to be a politician from the Bharatiya Janata Party. In fact, the Centre's fleet-footed response to douse the fire may have something to do with the political affiliation of the accused. But the 'truce' should not be seen as a closed chapter. This is because the fundamental problem continues to remain unaddressed — the shocking absence of redressal of the allegations of sexual harassment of women athletes. In the instances where such mechanisms exist, they are slow in their response, often on account of political pressure. What makes this inertia unacceptable is that such complaints are quite common and are by no means limited to wrestling. Taken together, they expose yet another structural impediment — the imbalance in the representation of women and players in sports bodies. There is an urgent need to draft more women athletes in the decision-making apparatus. Their experience, inputs and wisdom could play a paramount role in shaping administrative policy that would, in turn, make sport a less predatory space. There is also a case for the formation of an unbiased committee for drawing up a list of similar accusations in all sports, investigate them thoroughly and impartially, and mete out punishment where it is due. Sending out a signal of punitive action could go a long way in resolving grievances. It could also encourage more women to pursue sport professionally.
The latest instance of violation also exposes, once again, India's double standards when it comes to its treatment of women — athletes or citizens. Countrymen, especially politicians, love deifying women for their everyday sacrifices or for the glory they bring to the nation in sport. Yet, institutional empathy and justice are found wanting when it comes to ensuring their basic safety and dignity. Laws exist, and have been amended, to tackle such crimes. But deeper transformations — it must include the neutering of toxic masculinity and the culture of entitlement among influential males — are necessary to root out the evil. Till then, every violation must be addressed.