Editorial: New Motive
The ministry of cooperation is likely to engender greater control — and not autonomy of — over cooperatives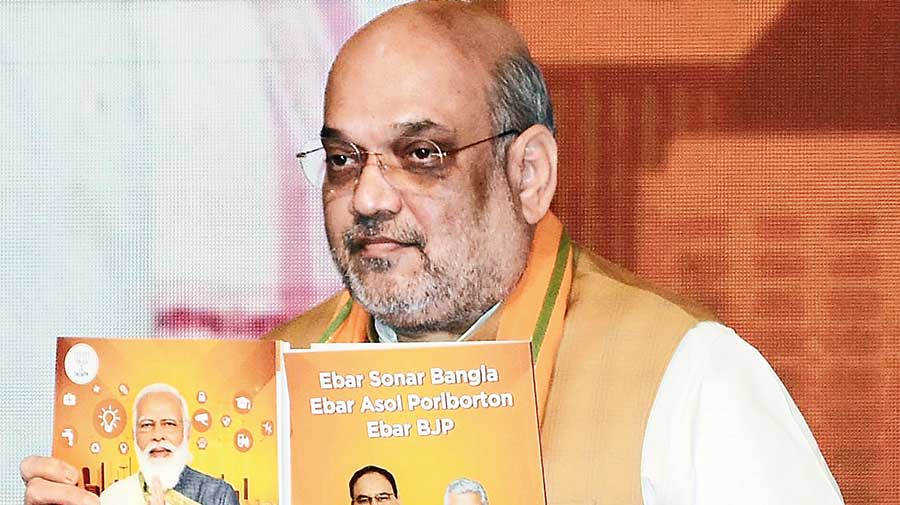 The Modi government has formed a new ministry of cooperation with the home minister, Amit Shah, in charge.
File picture
---
Published 14.07.21, 12:51 AM
|
---
The National Democratic Alliance government has decided to form a new ministry of cooperation with the home minister, Amit Shah, in charge. The formation of a new ministry is not surprising in itself. What has led to speculation is the portfolio and the second most important member of the cabinet being given charge of it. Cooperative institutions under the banner of a cooperative movement had been formed in the 1950s. The movement did not gather any significant momentum as these bodies became hotbeds of local politics, corruption and conflict. The institutions still survive with varying degrees of importance and efficiency. There are agricultural cooperatives, cooperative banks of various types, and cooperative organizations for production and marketing. Cooperatives are a state subject. A few agricultural cooperatives are monitored by the Union ministry of agriculture, while the Reserve Bank of India along with the National Bank for Agriculture and Rural Development oversees the functioning of the cooperative banking system. Cooperative institutions remain an important source of agricultural credit, but other cooperative organizations for production and marketing rarely function well. The Union government had been indicating that it wanted to give a fillip to the movement by setting up multi-state cooperative institutions with operations going beyond a particular state.
The surprise centres around the reason behind the government creating a ministry whose purview is a state subject. There are many possible reasons for this, all of which could yield large political dividends for the ruling party. The first is the sheer size of the cooperative sector measured in monetary terms. According to Nabard's Annual Report of 2019-20, state cooperative banks had deposits worth Rs 1,35,392 crore and district central cooperative banks had disbursed loans to the tune of Rs 3,00,034 crore. According to the RBI, the urban cooperative banks had a loan book of Rs 3,05,368.27 crore. There are, thus, considerable financial resources to be controlled. Many of these institutions have been the nursery for grooming political leaders, especially in Maharashtra and Gujarat. There is also the opportunity for the Union government to tap these resources to offer lucrative schemes to placate the agitating farmers in northern India, including those in western Uttar Pradesh. Given the strategic importance of poll-bound Uttar Pradesh, this possibility cannot be ruled out. In any case, the ministry of cooperation is likely to engender greater control — and not autonomy of — over cooperatives.