Never say never to a woman
Gender flipping of characters is interesting, introduces new dimension to storyline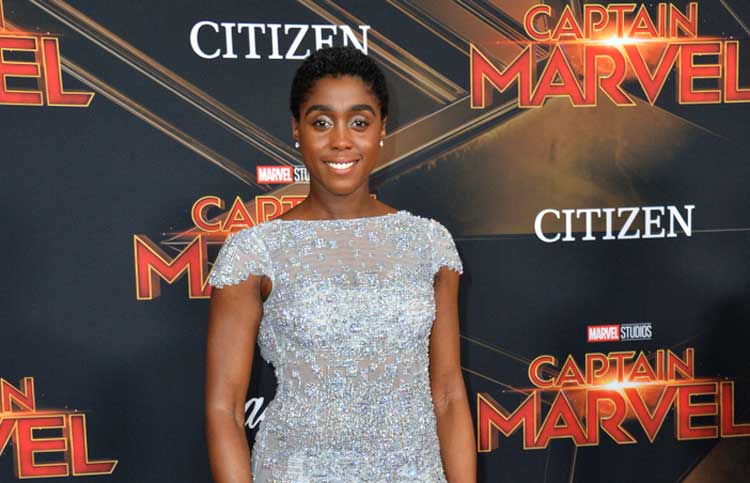 ---
---
The 25th James Bond film, No Time to Die, is set to release later this year, with Daniel Craig in his fifth and final outing as the fictional agent. The film will thus see British actress, Lashana Lynch, as the new 007. Lynch, though, is "not the new Bond, but a new character who takes over his secret agent number after he leaves MI6". There was widespread speculation about a 'gender flipping' of Bond's character until the franchise producer, Barbara Broccoli, dismissed the idea saying, "He can be of any colour, but he is male."
On-screen gender flipping goes back as early as 1896. Film pioneer, Louis Lumière, made the first comedy film, L'Arroseur Arrosé, in 1895, where a little boy was pranking a male gardener. In its US version, The Bad Boy and the Gardener, released the following year, the gardener was a woman. Casting women in traditionally male roles is an increasingly common phenomenon. Ghostbusters launched a female-led reboot in 2016 and the English actress, Jodie Whittaker, made headlines when she was cast as the 13th eponymous star of BBC's extremely popular franchise, Doctor Who, in 2017. Some were angry, others thrilled.
The Americanized modern depiction of Sherlock Holmes, Elementary, portrayed Dr Watson as a female; even Professor James Moriarty, Holmes' nemesis, was depicted as Jamie Moriarty, a woman. What's more, the American author, Sherry Thomas, in The Lady Sherlock Series has the brilliant sleuth, Charlotte Holmes, solving cases and helping her friend, Inspector Treadles, out of trouble. In 2018, HBO Asia went one step forward; its Japanese series, Miss Sherlock, reimagined Holmes as a Japanese woman played by Yuko Takeuchi who teamed up with Dr Wato Tachibana to solve crimes.
Clean slate
Any cinematic gender flip is bound generate some amount of negativity. Sometimes this reflects personal prejudice or a resistance to change. For instance, when the female Ghostbusters remake hit the theatres in 2016, some aggrieved fans considered replacing their childhood comedy idols with women as a kind of narrative murder. Bond, on the other hand, is identified by his masculinity and is inseparable from his sexuality. It might thus not be easy to perceive him as a woman. For some people, though, James Bond is a cold and ruthless nicotine-addicted gentleman and secret agent straddling a razor-thin moral line — as dreamt of by Ian Fleming in 1953. There are also those for whom James Bond is synonymous with Sean Connery, the first Bond actor.
But reimagining a popular male character as a woman provides a clean slate — a significant break in expectations and inevitable comparisons with the legacy created by the earlier actor(s). More important, many look at it as a sign of gender parity; casting women in roles usually played by male actors is seen as a progressive step. An interesting example is the CBS teleplay, Twelve Angry Men, that was broadcast in 1954. Back then, women were not allowed to serve on many state juries in the United States of America and did not have the right to serve on federal juries either. But an all-woman jury version of the teleplay titled Twelve Angry Women was adapted for the stage as soon as the laws changed in the 1950s.
Gender flipping may also enhance the shelf-life of characters. Often, it introduces new dimensions to the storyline as well. For example, Elementary, with a female Watson, had the possibility of romance between Watson and Sherlock, although this never occurred. But Sherlock romancing Jamie Moriarty added some spice to the story.
Unfortunately, for the time being, we are not getting a female Bond. But female versions of other popular characters, like Robin Hood, could prove to be interesting. There is plenty of scope for imagination here — what about a gender flipping of our very own Feluda? Can we see a Feludi in near future?