Could James Bond be reincarnated as Jane Bond?
Reports suggest actress Lashana Lynch will be the new 007 but jury is out on whether James would be reincarnated as Bond, Jane Bond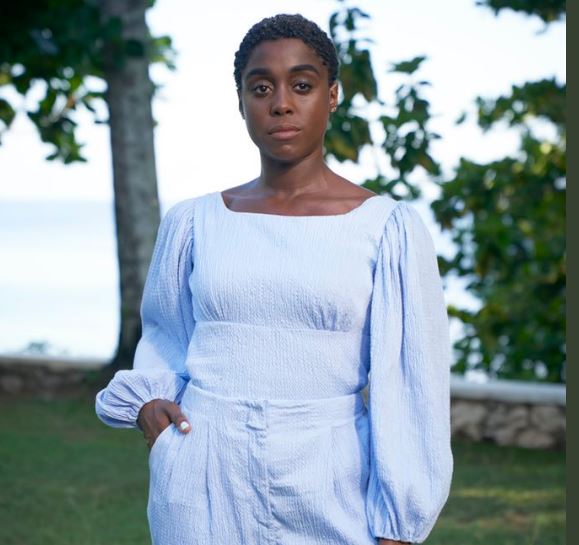 ---
Published 16.07.19, 06:46 PM
|
---
Can the role of James Bond be taken over by a black actor after Daniel Craig steps down after the current as yet unnamed 25th film in the most successful movie franchise of all time? Or indeed a black actress?
Could James Bond be reincarnated as Jane Bond?
Speculation is rife after a report in the Mail on Sunday that the number 007, which gives the holder licence to kill, has been allocated to a female black agent, played by 31-year-old British actress Lashana Lynch.
According to an "insider", there is a "popcorn-dropping moment" "at the start of the film where (spymaster) M says 'Come in 007', and in walks Lashana who is black, beautiful and a woman".
But the report also says that "traditionalists can relax: she's not the new Bond, but a new character who takes over his secret agent number after he leaves MI6. The story begins with Bond retired in Jamaica. But spymaster M — played by Ralph Fiennes — calls him back in desperation to tackle a new global crisis."
The significance of the "00" prefix was explained to The Woods by Ajay Chowdhury, a scholar of Bond movies in his capacity as editor and spokesperson for the James Bond International Fan Club.
He said: "The Mail on Sunday ran a story that British actress Lashana Lynch, cast as Nomi in the as yet untitled Bond 25, would actually turn out to be an MI6 spy with the code number 007, taking over from James Bond, on retirement with Dr Madeline Swann after his adventures in 2015's Spectre. The code number, handed over to a black British female, would be a clever way of addressing some of the seemingly Zeitgeistian issues facing the #MeToo generation.
"In the Ian Fleming books, there were 3 double-0 agents: 007, 008 and 0011 — the latter two remained unnamed. In the Kingsley Amis continuation Bond, Colonel Sun (1968), there was also a 005. In the most recent continuation Bond, the prequel to Casino Royale, Forever and a Day (2018) by Anthony Horowitz, we see James Bond take over the 007 from the previous incumbent who has died in action.
"In the previous films, precedent was also set for replacing 00s. In The Man With The Golden Gun (1974), Bill Fairbanks, killed by the titular character, was revealed to be 002. 002 and 004 later accompanied 007 in the pre-title sequence of The Living Daylights (1987) for an exercise on the Rock of Gibraltar. Previous glimpses of gathered 00 agents are seen in Thunderball (1965) and The World is Not Enough (1999). Both have female agents.
"In April 2019, it was revealed Phoebe Waller-Bridge had been recruited to help spruce up the as yet untitled Bond 25. Johanna Harwood was the first official screenwriter on the Bond films, having penned the first draft of Dr No for Harry Saltzman in 1961. Producer Cubby Broccoli's wife, Dana, did much un-credited writing work on the Bond films as well as being the key person behind the casting of Sean Connery. Other female Bond screenwriters include Dana Stevens and Leslie Dixon. Waller-Bridge joins fellow writers such as John Hodge, Paul Haggis and Scott Z Burns as well as veteran Bond writing duo Neal Purvis and Robert Wade, who have all reportedly tackled the screenplay for Bond 25.
"Lashana Lynch's purported inclusion as the new 007 would address the issues of identity surrounding the franchise which primarily emerged when Idris Elba was incorrectly speculated to take over the role of Bond. Notions of increased diversity have always been around since Colin Salmon as Charles Robinson first appeared in Tomorrow Never Dies (1997). In the years since, Moneypenny has been essayed by black British actress Naomie Harris, and Felix Leiter has been successfully reinvented by black American actor Jeffrey Wright.
"Barbara Broccoli has pioneered female film-makers producing 2014's The Silent Storm, written and directed by Corinna McFarlane, and also producing the Blake Lively-led female spy franchise-to-be, The Rhythm Section (2020)."
There is pressure on the producers of the Bond movies to "move with the times" and reflect the reality of a multicultural, multi-ethnic and multi-religious Britain. After all, it is being stressed England beat New Zealand in the cricket World Cup final at Lord's on Sunday with Barbados-born Jofra Archer taking the last crucial over for his adopted homeland. Many Indians in the crowd were also waving Union flags or had British colours painted on their faces.England captain Eoin Morgan said his team drew strength from its "diverse backgrounds and cultures". Asked whether as an Irishman he had brought England "the luck of the Irish", Morgan said the team also "had Allah with us", explaining, "I spoke to Adil Rashid. He said, 'Allah was definitely with us,' and I said we had the rub of the green."
So in theory a black Bond is possible — but only in theory.
At one stage, there was rumours — later discounted — that the black British actor, Idris Elba, star of TV dramas such as Luther and The Wire, was being lined up as Craig's replacement. But the chances are Britain will have a non-white Prime Minister before there is a black James Bond. While in theory, people will support the idea of a black Bond, in reality Barbara Broccoli and the other producers will not want to rush into any radical casting that affects the financial future of the franchise.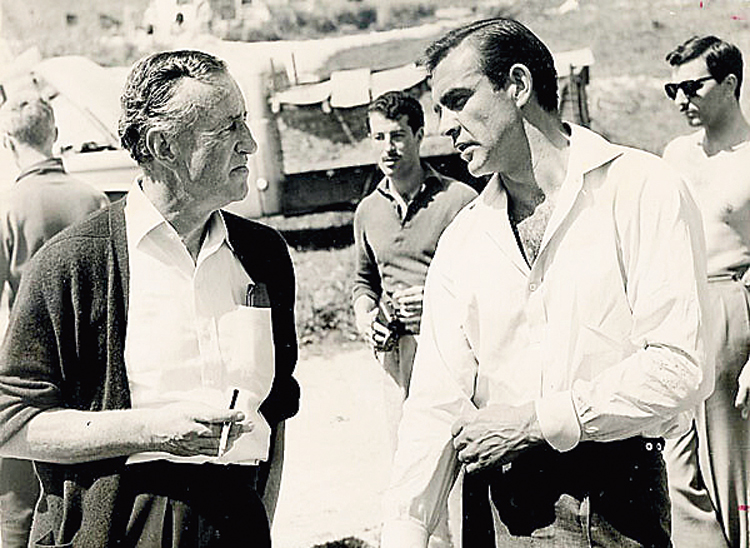 One showbiz account set out the dilemma: "When Daniel Craig hangs up the bow tie, sharp tuxedo, Walter PPK and martini, everyone will be wondering who will fill his incredibly large shoes. Becoming James Bond is a massive opportunity, considering there's only been a few actors who have played the MI6 spy since it debuted in 1962. There have been several new actors who have been tipped to be the next James Bond, including Tom Hiddleston, Tom Hardy, James Norton, Henry Cavill and many more. All of those above are white, British men, and there's nothing wrong with that.
"But 007 producer Barbara Broccoli says they might take a different direction after the next film, which currently has the title of Bond 25. According to the Daily Mail, the 57-year-old said, 'These films tend to reflect the times so we always try to push the envelope a little bit. Anything is possible. Right now, it's Daniel Craig, and I'm very happy with Daniel Craig, but who knows what the future will bring?"
That said, Ian Fleming certainly envisaged James Bond as a white man. In his first Bond novel, Casino Royale, published in 1953, Bond falls in love with Vesper Lynd, a treasury employee assigned to provide the money he needs to play for high stakes in the casino. At one stage, she looks at the departing Bond and murmurs: "He is very good-looking. He reminds me rather of Hoagy Carmichael, but there is something cold and ruthless in his ..."
That's a giveaway because Hoagy Carmichael (1899-1981) was a white American singer, songwriter and actor.
Fleming had initially named his lead character in Casino Royale as James Secretan before he appropriated the name of James Bond, author of the ornithology guide, Birds of the West Indies. Fleming explained to the ornithologist's wife "that this brief, unromantic, Anglo-Saxon and yet very masculine name was just what I needed, and so a second James Bond was born".
Chowdhury drew attention to the financial ground realities: "Bond In Motion, an exhibit of Bond vehicles, is currently enjoying huge success in London's Covent Garden Film Museum. Daniel Craig's 4th film as 007, Spectre, grossed over $870 million worldwide and was Sony's biggest hit of 2015."
He could have added that there is much wisdom in the British saying: "Why mend something when it ain't broke?"