Morphing jihadi groups: a time-tested art the Pakistani deep state excels in
It appears that the Jamaat-ud-Dawah has now gravitated to, or at least has begun calling itself, ISIS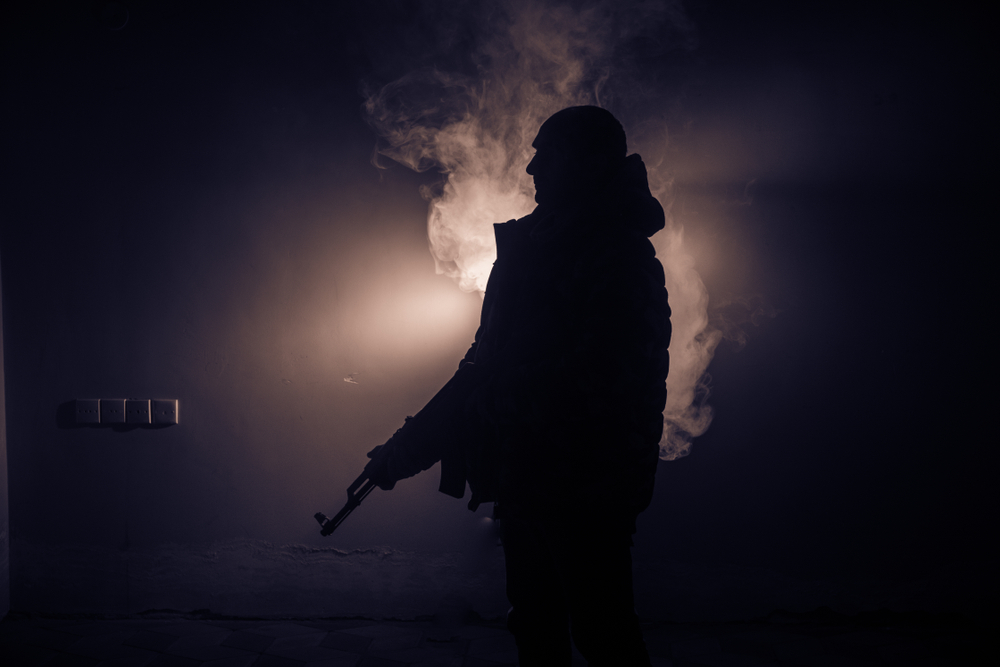 Even though Pakistan wants the world to believe that it is acting earnestly against Lashkar-e-Taiba, much remains murky about what has been done, principally about the cadres – have they been rebranded or moved to other jihadi outfits?
(Shutterstock)
---
Published 08.07.19, 12:41 PM
|
---
"Things are quite different this time around. They really mean it now." This is one of the best illustrations of what we could call acute optimism bias and it often comes into play when analysts and some bureaucrats look closely at Pakistan. They hope against hope – and past experience - that Pakistan has finally decided to take on the terrorists on its soil.
It's the story Pakistan would like the world to believe. Judge us by our actions, they will say. In February we took a radical step and formally proscribed the Jamaat ud Dawah (JuD) and its affiliate Falah-e-Insaniyat Foundation (FIF). We've also moved against the Jaish e Mohammad (JeM): on May 1, after JeM founder Masood Azhar was designated a global terrorist, we have banned 11 organisations — four of them allied with the JeM and seven with JuD.
How the optimism bias cycle started, yet again
In late December 2017, the JuD chief Hafiz Saeed indicated that the JuD was planning to contest the 2018 general elections. It fielded 265 candidates - 80 for the National Assembly and the rest for the provincial assemblies. Despite a massive campaign they failed to secure even one seat. This was an attempt to 'mainstream' the JuD and it failed hopelessly.
There were indications that the Americans originally pushed for it, after 2008, as a way to bring the JuD into the political mainstream and separate it from its military wing. However, Pakistan's at that time took the line that it was more important to first tackle the groups active in the FATA and there shouldn't have been the slightest surprise that they allowed the Lashkar e Taiba (LeT) to continue operating. The ISI was loathe to give up what it considered its key strategic asset despite the international revulsion it attracted after 26/11. Its key functionaries, who we're all familiar with, remained relatively free viz - Abdul Rehman Makki, Rashid Mukhtar Rehman (Lakhvi), Yusuf Muzammil and Zarrar Shah (the principal liaison with the ISI).
But it's been clear for some time that Pakistan needed to spruce up its image in the international arena. The economy is crumbling and an IMF loan became crucial. Also, pressure began mounting principally through the FATF which had placed Pakistan on the grey list that made borrowing more cumbersome. However, the FATF is long on threats but short on any meaningful action unless, of course, it becomes a bee in President Trump's bonnet.
Pakistan has been on the grey list twice before (2008 to 2010 and 2012 to 2015) but avoided being blacklisted.
Besides these formal moves there are other signs that Pakistan is attempting to cut down on the open presence of terror groups. They're eager to send out the message that what prevailed in the past has no place in a Naya Pakistan. They've good reason to make it look like they're cautiously reforming. They're desperately short of funds and didn't want the US to block the IMF loan that was being negotiated. Also, militancy has become a domestic issue and, for these and other reasons, there's a demand that it is time that the ISI starts rolling back on the hydras that it created.
Problems with the Pakistani narrative
Even though Pakistan wants the world to believe that it is acting earnestly against LeT, much remains murky about what has been done, principally about the cadres – have they been rebranded or moved to other jihadi outfits? The LeT is highly trained with special forces capabilities and it's no easy matter to disarm and demobilise them. Anything that impacts on the LeT would need to be calibrated and carefully done for the Pakistan Army is in no position to take on such a highly trained and motivated force in an urban war in Punjab, its heartland.
The moot question is are they being used elsewhere? There are reports that hundreds of LeT cadres have been spotted in Afghanistan fighting alongside the Taliban. That wouldn't be surprising considering that some years ago they were used as a special forces unit to take on Mullah Fazlullah's TTP. Actually, the LeT originally came into existence in Kunar, Afghanistan in the late '80s during the Afghan jihad. It is entirely possible that a rebranded variant will revert to being a possible strategic option for Pakistan but, this time, in case the Taliban strikes a deal with the Americans. There has always been a lurking fear in Pakistani minds that the Taliban would turn against its erstwhile benefactor. If this were to happen it could fuel Pashtun nationalism, a source of considerable concern to Pakistan. Pakistan clawed back into the equation in Afghanistan after Musharraf's u-turn and this is something they would like to preserve.
Actually, this practice of morphing jihadi groups has long been an ISI practice, not so much with the LeT, but with other groups. The LeT has been largely free from this due to their discipline and ideological considerations – they belong to the Ahl-e-Hadith (Salafi) school and cannot easily transition elsewhere. The Ahl-e-Hadith account for only 4-5 per cent of Pakistani Sunnis.
However, this time it appears that JuD has begun to morph and what is worrisome is that it has now gravitated to, or at least has begun calling itself, ISIS. Recently, a Pakistan-based correspondent for the The Diplomat claimed that, in May, 'militants affiliated with the Islamic State and LeJ were arrested in Dera Ghazi Khan and Sialkot. IS cells affiliated with Kashmir-bound Jamaat-ud-Dawa (JuD) have been busted in Punjab in the past.' All three, the LeT/JuD, the LeJ (Lashkar e Jhangvi) and the ISIS are Salafist.
Besides the LeT, the morphing of other groups is also in motion. After hibernating for 20 years post his release as part of the IC-814 deal, Mushtaq Ahmed Zargar alias Latrum, who is from the valley, revived the Al-Umar. He has been a guest of the ISI all these years and his resurfacing suggests a plan, possibly to 'Indianise' the Kashmir jihad possibly to avoid the opprobrium attached to a Pakistani controlling the movement.
Another possibility could also be aimed at mopping up the Deobandi cadres with the JeM for it is less disciplined, more unruly and has taken on the Pakistani state on Pakistani territory in the past. This is unlike the LeT which is more disciplined and does not operate in Pakistan.
One more development relates to reports, mostly in the Pakistani press, that ISIS has created Pakistani and Indian wings in the Islamic State of Khorasan (ISK). Khorasan can loosely be defined as one of the four divisions of the Sassanid empire which covered an area comprising most of Afghanistan, large parts of Iran, Samarkand and Bukhara in Uzbekistan and some parts of southern Turkmenistan and upto the Indus valley and maybe even Sindh to the east. It did not include India but the definition has latterly been expanded to include parts of India without any historical accuracy. There is now a distinct Pakistani campaign to claim that ISIS is showing interest in the Khorasan region which it claims comprises Afghanistan, Pakistan and parts of India. It is a cynical attempt to warn of a pan-South Asian threat - something which should not ring alarm bells in the West but only in the region.
As part of this campaign, reports from Pakistan speak of the ISIS claiming responsibility for the attacks on security forces in Shopian, J&K and an attack in Mastung, Balochistan. The latter is a possibility while the evidence is thin on the former and could well be the handiwork of any of the numerous Pakistani terror groups. As the attacks in Sri Lanka showed, getting ISIS to claim responsibility is relatively uncomplicated. ISIS, or at least its propaganda wing, gives the appearance of being a shop front where such actions are dialled in for ISIS to then claim credit.
As already mentioned, The Diplomat claimed that JuD has links with the ISIS. The article also quoted unnamed military officials to the effect that there is sympathy for ISIS within the Deep State and that future actions of ISIS had the potential to exacerbate tensions between India and Pakistan. It saw signs of the minority groups (Hazara Shias and Christians) being targeted in Pakistan to suggest that this could spill over to India to target non-Muslim groups. The article also warned that 'similar to Pakistan, the Indian security agencies are downplaying the IS threat' and that the Easter bombings in Sri Lanka are a pointer to possibilities in Southern India. This lends itself to the long-held Pakistani suggestion that India and Pakistan need to cooperate on terrorism.
For the moment, despite all this spin, the ISK (sometimes referred to as Wilayat Khorasan) as it exists today is nothing more than the rebranded TTP, functioning against the Pakistani Army and the Taliban.
Dangers for the future
It could be bad news for the world if Pakistan doesn't figure out what to do with the LeT cadres. Otherwise, it's entirely possible that they could pose a problem to the world by outsourcing their skills to the highest bidder. Some three years ago, a LeT explosives expert was arrested in France and the possibility of the presence (or involvement) of former LeT cadres in incidents in India, Sri Lanka, Bangladesh or even southeast Asia cannot be ruled out.
Cooperation on terror between intelligence agencies of friendly countries is not uncommon with the extent of cooperation dependent upon trust. There have been suggestions, mostly from across the border, that the two countries share intelligence on threats which are common. This explains the attempt to portray ISIS as a threat to both. However, the ISI fails to engender the trust required to cooperate on terror.
The danger for other countries in taking Pakistani commitments at face value is that a cooperative relationship often leads to a dependency wherein Pakistan helps in providing leads to forestall terror attacks which they should actually be disrupting. In some, they may even be complicit. There is a transference of responsibility and a certain dependency is created where we begin relying more and more on this CT cooperation. There are a few Western nations who are dependent on the ISI providing leads that they are reluctant to annoy Pakistan.
What we must remember is that Pakistan is the only state in the world where its intelligence apparatus recruits its own citizens to conduct jihad, a religious war, against another country. In that sense it is reminiscent of the Crusades. It pursues this policy even as it distorts its own domestic fabric and brutalises society. The ISI is also great at creating structures but its record of wheeling back is dismal. The Army cannot, and will not, take on one of its creations in an urban environment in Punjab. The steps Pakistan has taken are ephemeral and it will revert to its earlier policy of retaining the strategic option behind another layer of deniability.
For the moment, there is little to pin our hopes on any change in Pakistani policy. Its use of terror as a part of its foreign policy has been successful even if it warps its policies. It cannot rectify as it simply does not know how to dismount. It will, thus, continue to use terror as part of its foreign policy until the world comes up with something more comprehensive and punitive. It is a game of deception and, unfortunately, they have become good at it.
Hope is not policy and especially not when the Pakistani Deep State is the policy subject.
Anand Arni is a former special secretary, R&AW