Mobile cameras everywhere, but no decisive moments
Unlike the great Henri Cartier-Bresson we stare helplessly out of cab windows, failing to capture moments in real life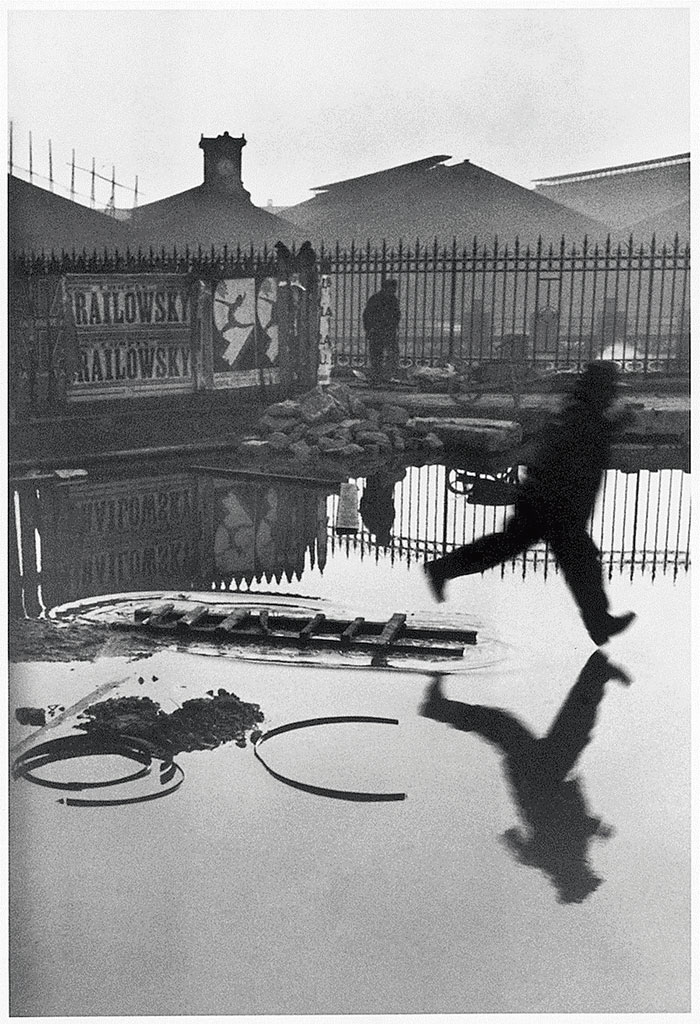 ---
---
Sir — Speaking of a "decisive moment" in photography, Henri Cartier-Bresson had said, "I kept walking the streets... to capture the quintessence of the phenomenon in a single image." The mobile phone camera should have made it easy to capture a moment when the visual and psychological elements in a real life scene spontaneously and briefly come together to express the essence of that situation. But given the widespread preference for automobiles, most people can just stare helplessly out of the windows of app-cabs as they swish past a scene that has the makings of a 'decisive moment'.
K.L. Saini,
Calcutta
End of an era
Sir — With the passing away of Sushma Swaraj, India has lost an extraordinary politician who tried her level best to help ordinary people. She shone in each of the roles she played in her lifetime — she was a bold lawyer, an efficient minister, a capable chief minister, and one of the most widely admired parliamentarians that the nation has ever seen. A fiery orator, she won hearts with her words. A true leader, Swaraj managed to look past the barriers of class, caster and religion in her efforts to help lay citizens. She will be remembered as one of India's most loved leaders and a person respected across the globe.
M. Pradyu,
Kannur
Sir — Sushma Swaraj had many firsts to her credit — she was the youngest cabinet minister, the first woman spokesperson for a national political party in India and the first woman chief minister of Delhi. Unfortunately, Delhi lost three former chief ministers — Madan Lal Khurana, Sheila Dikshit and Swaraj — in less than a year. A lawyer by training, Swaraj did not contest the 2019 Lok Sabha elections citing health reasons.
But Swaraj was once considered a challenger to Narendra Modi himself. However, she preferred to serve as the link between the government and the people. She played an exemplary role in bringing back the hearing and speech-impaired girl, Geeta, from Pakistan; in organizing mass evacuations from Iraq, Yemen, Nepal and other conflict-ridden areas; and in rallying for Kulbhushan Jadhav. Her death has brought an important chapter in Indian politics to a close. It will be a long time before India gets another politician of Swaraj's calibre.
Bidyut Kumar Chatterjee,
Faridabad
Sir — Sushma Swaraj was an inspiration. She epitomized the empowered Indian woman and an able leader. A nine-time parliamentarian, she became the youngest person to hold the rank of a cabinet minister in 1977. She was also the chief minister of Delhi. Her sudden demise is shocking and painful.
Vijaykumar H.K.,
Raichur, Karnataka
Uncharted waters
Sir — India's proposal to launch a deep ocean exploration is ambitious. This will be a game changer if implemented effectively. The ultimate goal will be to tap the vast hidden resources that lie in the form of polymetallic nodules on the ocean bed. But the mission must be commercially viable and ecologically sustainable. The mission would have to be conducted with utmost care so as to cause minimal damage to the marine ecosystem. An exploration for the benefit of humans should not turn into an exploitation of nature.
Chanchal Nandy,
West Burdwan
Sir — Not satisfied with ravaging the land for its greed, humans have now trained their sights on the oceans. As if drilling for oil, overfishing and dumping our garbage into the oceans were not enough, searching the seabed for minerals and ores is the latest craze amongst nations. India, too, has proposed to undertake a deep probe in the recent future. This can be dangerous. Biodiversity in places like Odisha, Jharkhand and Goa has already been pushed towards extinction with mining, now India's rich marine diversity, too, will be at risk. What will it take for humans to start thinking about the planet?
Aditya Sengupta,
Bangalore