Capturing the unusual: From landfill workers to coma patients
Delhi-based photographer Parul Sharma roves her lens on the unconventional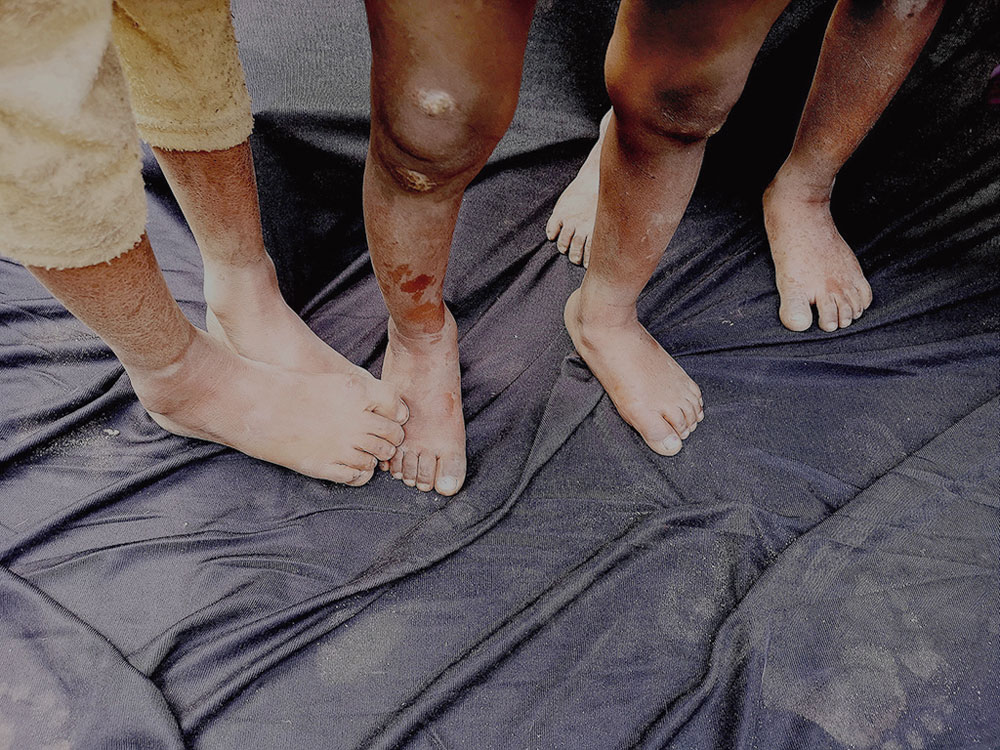 Those feet belong to a landfill worker
Source: Parul Sharma
---
Published 02.02.19, 06:49 PM
|
---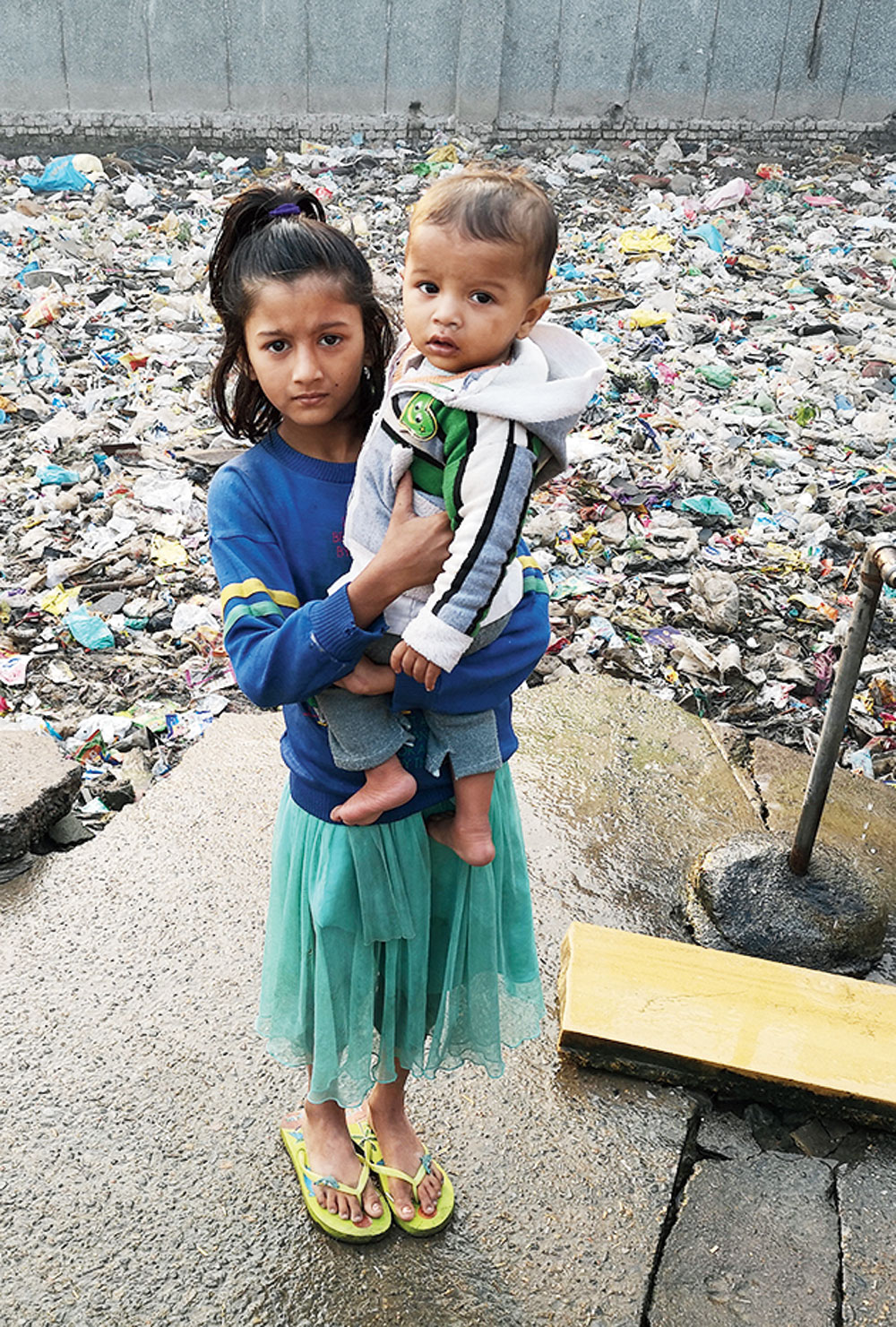 Many of the photographs at the fashion show revolve around architectural elements — stairways, latticework, pillars, windows. Sharma confesses she has an ongoing love affair with architecture and has been documenting buildings in Lutyens' Delhi. She also wants to document Colaba in Mumbai. "There is so much to cover there — there is the Portuguese influence, British influence, Art Deco, life on the docks."
But the project that is proving to be a bit of a challenge to her is the one she calls "The World of Coma". It involves chronicling lives of those who have slipped into coma. Why pick something so melancholic? Sharma says the trigger is a personal experience. When she was working in Germany in the 1990s, she had to be hospitalised and that was when she spent a fortnight in "induced coma".
For a brief while the conversation goes off-track. She gets talking about how her friends and family played Edith Piaf — a French singer — on a loop, as she lay comatose. "It is funny how things sneak into the subconscious. When I woke up, I couldn't bear to listen to Piaf again."
Back on the topic of her project, Sharma says, "I want to capture the condition of the patients and their immediate family." She has begun taking pictures of family members of some patients, but is still struggling to get the permissions in place to photograph the patients. She talks about how the director of one hospital told her she must get the consent of the patient first — coma notwithstanding.
Any project specific to Calcutta, especially after this trip? Sharma says, "Calcutta is a beautiful city. Unlike Delhi, it has a soul." And then adds, "There lies a lot of beauty around us in everyday life but we do not notice it. For me, photography began in capturing these moments of beauty and it is also where it remains moored even now, in the beauty of the everydayness."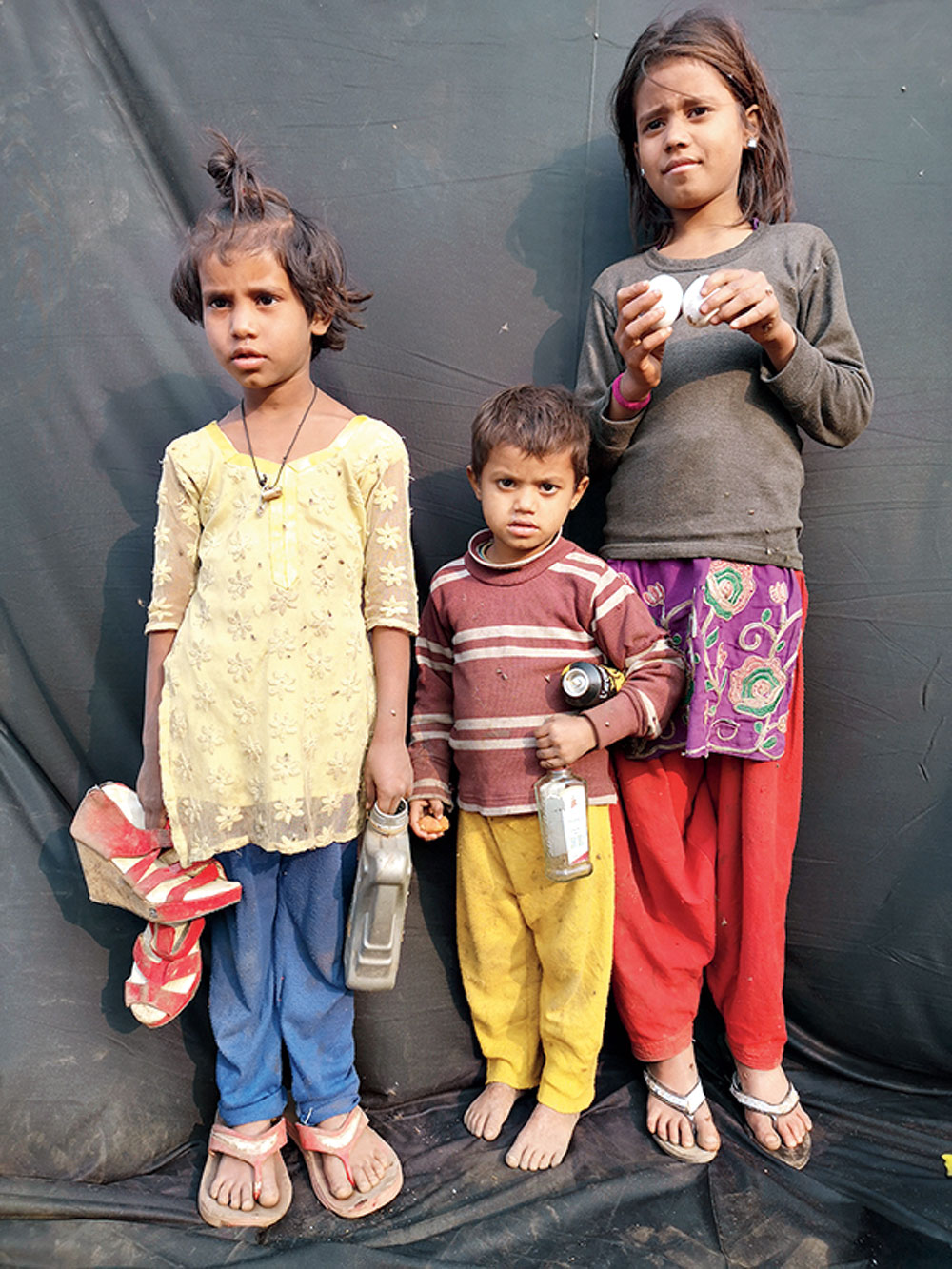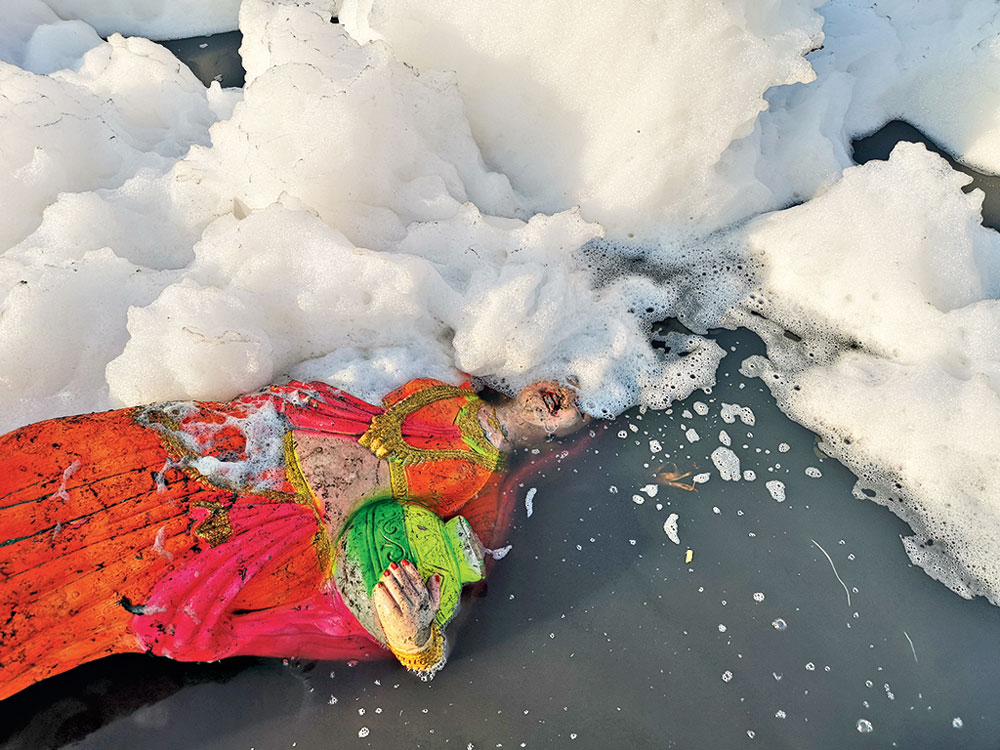 Grimy feet peep out of a pair of indigo track pants. They are yellow and caked with dirt, heavily lined. That is all there is to the frame but it is difficult to look away immediately. "Those feet belong to a landfill worker. The colours might be attractive but not the condition," says Parul Sharma, the photographer. Landfills are dumping grounds on urban peripheries around which slums tend to come up.
Sharma, who is a fine art photographer based in Delhi, trains her lens on issues that matter; she has been a communications professional for many years. She says, "Pollution is an issue that disturbs me. I have done some work on landfills in and around Delhi. I have tried to capture the lives of those who live around these." Then she adds, "These people are perpetually on drugs. Their average life expectancy is not more than 40 to 45 years."
Other photographs from the landfill series show children and adults standing against mountains of filth, wading through filth, posing with their trophies post rummaging through the rubbish — empty alcohol bottles, rotten eggs, scarlet platform heels. Sharma has also photographed the Yamuna. She says, "I am concerned about the banks of the river, which are highly toxic. People have started growing vegetables here. Not only are they consuming those vegetables, they are also selling them."
But it is a different type of project that has brought Sharma to Calcutta. She has lent her photographs as props and background material to a fashion show. These photographs are all black-and-white and seem to be a study of light and shadows. "I love shadows," says Sharma. "But unfortunately, India has too much light."