For stability: Editorial on Macron's election victory
To read the result as a defeat for right wing populism would be a mistake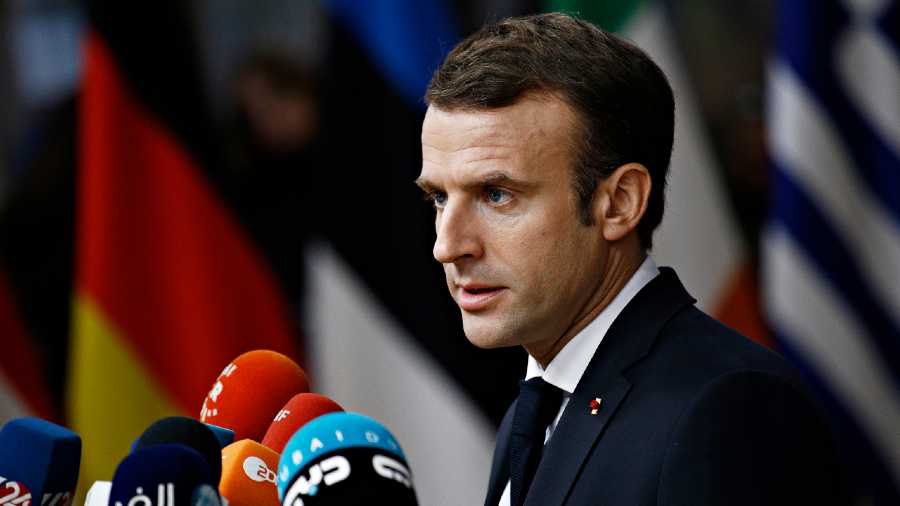 Emmanuel Macron.
File photo
---
Published 26.04.22, 03:04 AM
|
---
France has voted its president, Emmanuel Macron, back to power for a second term, picking him over the veteran far-Right candidate, Marine Le Pen. The margin of Mr Macron's victory, although smaller than it was five years ago in an identical matchup, was still significant, with the incumbent securing 58 per cent of votes in the second round of France's two-tier election system. The result will bring a sense of relief to many global capitals — including New Delhi. As the winner acknowledged in a brief speech, many French voters chose him not because they like him but because they fear Ms Le Pen's more extremist policies. That sentiment is not restricted to France. Europe and the broader West are still recovering from the chaos of the Donald Trump presidency in the United States of America and desperately want centrist stability that Mr Macron provides in Paris. While Ms Le Pen has softened her Euroscepticism, many in the European Union were concerned that she might try to weaken the bloc if voted to office. Amid the war with Moscow, her public affinity towards the Russian president, Vladimir Putin, would not have helped her with fence-sitter voters.
But to read the result as a defeat for rightwing populism would be a mistake. In India, the ruling Bharatiya Janata Party is more politically aligned with Ms Le Pen's worldview than with Mr Macron's. In fact, Ms Le Pen identified Prime Minister Narendra Modi and Mr Putin as the two world leaders she admires the most in an interview last month. From her proposal to ban the hijab in public to her openly anti-Muslim and anti-immigrant postures, there is much in her politics that she shares with the BJP. It is Mr Macron's commitments to free trade and to cooperation in the Indo-Pacific that make him a more suitable strategic partner for New Delhi even in the current political climate. In Europe, the governments of Hungary and Poland — widely accused of xenophobic and homophobic policies — look stronger than ever. Mr Macron himself has moved more to the right in recent years, to offset gains for Ms Le Pen. However, in his second and final term, he might have less reason to look over his shoulder. He has tried to model himself as Europe's leader after the former German chancellor, Angela Merkel, ended her 16-year stint in power. Mr Macron now has a chance to build that legacy.