Editorial: The sloth's redemption
Chinese millennials are 'Lying Flat' to protest against a punishing, unrewarding work culture. Indians have appreciated leisure for long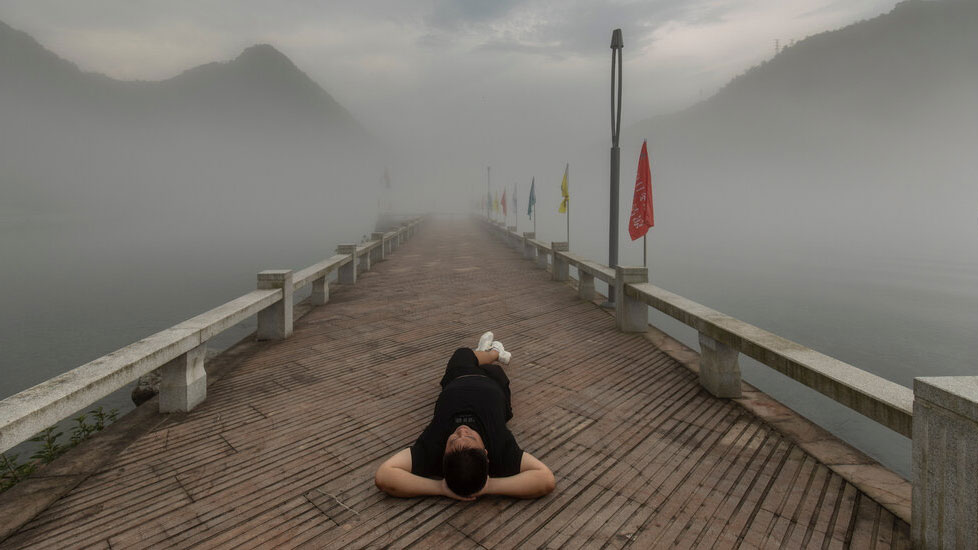 Members of the #LyingFlat movement reject the intense work culture in China, as well as social expectations to have a spouse and children.
NYTNS
---
Published 28.08.21, 12:09 AM
|
---
Rumour has it that not only has the sloth made it to the Chinese calendar, but that it could also be given pride of place by that nation's millennials. Synonymous with one of the seven deadly sins, this sedate creature is often seen as the very antithesis of industriousness and, hence, much detested in the West. This makes China's new-found veneration of all that is slow — sloth-like — instructive. The link between labour and lassitude is not too difficult to discern. Chinese millennials are discovering that work is a false idol and they have decided to 'lie flat' in protest and just take things easy. It all started when a former factory worker, Luo Huazhong, drew the curtains and crawled into bed, posting a picture of himself on social media along with the message: "Lying Flat Is Justice." Mr Luo's assertion that he has the right to choose a quiet life of reading, exercising and doing odd jobs to get by went viral.
The Western media have described the trend as a natural consequence of China's hypercompetitive work culture where employees often report working "996" weeks — 9 am to 9 pm, six days a week — a lifestyle that has been praised by the billionaire, Jack Ma, and other captains of industry. Indeed, even though China has powered its economy to rival the dominance of the United States of America, the country's punishing work ethic has a dark underside to it. Suicide rates are 'low' officially, but regular reports of workers' suicide and death owing to overwork are emerging from China. In neighbouring Japan, too, attitudes shaped by post-War nation rebuilding and the desire for global dominance have led to a spike in what is called 'overwork deaths'. Data show that suicide claimed more lives in Japan in October 2020 than Covid-19 did in that entire year. America is not taking the tyranny of overwork lying down either. In the US, as of June, there were more than 10 million job vacancies according to the Labor Department — the highest number since the government began tracking the data two decades ago — revealing that Americans just did not want to work. The 'Lying Flat' movement is thus just one expression of a global epiphany on the cost inflicted by the 'work is worship' principle on the body and the mind. Global capitalism has responded cannily by linking rest to enhanced productivity — the 'Premium Friday' initiative in Japan sends employees home at 3 pm on the last Friday of the month. Interestingly, the 'Lying Flat' movement advocates leisure for leisure's sake.
India, where snoozing and the sarkari office are almost synonymous, has always appreciated the wisdom of leisure. Among Indians, Bengalis can claim to be the original worshippers of the deity called bhaat ghoom. At a time when relations between India and China are strained to say the least, perhaps this solidarity over the joy of doing nothing can cool things down a bit. Moreover, human beings seem to have forgotten that some of the greatest inventions in history had taken place during repose — Archimedes changed the fate of physics while relaxing in a bath while Newton discovered gravity sitting under an apple tree. Being slothful is not always a sin.