Letters to the Editor: Trend of pre-wedding shoots has no sense of time or space
Readers write in from Calcutta, Kochi and Mumbai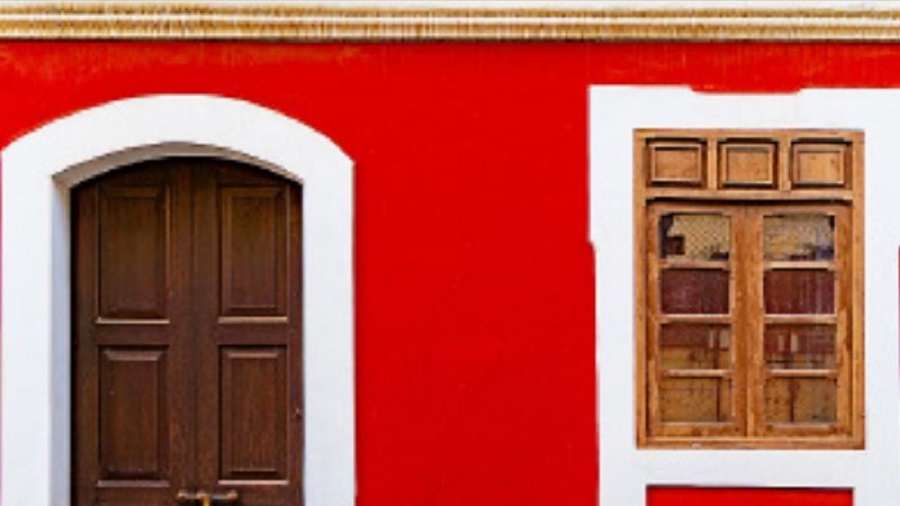 Why else would couples think it appropriate to begin their conjugal life with the grave of a marauding king in the background?
Sourced by The Telegraph
---
Published 04.10.22, 04:11 AM
|
---
Pesky shutterbugs
Sir — What do the historic lanes of Panjim, the alleyways of Kumartuli and the graveyards of the sultans in Delhi have in common? It is pesky bridal photoshoots. The narrow streets of Goa's 'Latin Quarter' are brimming with tourists accompanied by an entourage of photographers and their assistants. Couples in formal gowns and suits pose against a bright wall, gazing lovingly at each other while the photographer shouts out instructions from across the street: "Look here! Look up! Smile!" The trend of pre-wedding shoots to document 'love' in the form of corny poses has no sense of time or space. Why else would couples think it appropriate to begin their conjugal life with the grave of a marauding king in the background?
Suhana Padhikar, Calcutta
Stop the slide
Sir — Recently, the rupee weakened past the 81-mark against the dollar to a record low. The Reserve Bank of India has been intervening in the forex market to smoothen the decline. With the RBI dipping into its kitty for this purpose, Indian foreign exchange reserves have fallen by about $94 billion in 12 months to about $545 billion until mid-September. How much more forex can the RBI afford to use in reducing currency volatility? Does the benchmark interest rate, as a policy tool, have a role to play?
The use of forex reserves is appropriate at this juncture since they are being spent in trying to curb currency volatility. But there is a limit to how much one can lean on the reserves. They can burn out pretty quickly with aggressive interventions. What is needed is a multi-pronged approach, which involves several measures that the RBI has already taken to increase the supply of US dollars in the Indian market, such as easing provisions for remittances, allowing short-term foreign portfolio investments in government securities and so on. A scheme similar to the one introduced in 2014 to attract NRI investments can also be considered.
Jayanthi Narayanan, Kochi
Ditch the nostalgia
Sir — Calcutta is often accused of wallowing in raj nostalgia. Some think it has never gotten over its lost glory as the second capital of the British Empire. It even has a few mini Big Bens to reinforce this historical fact. As such, one can just imagine ancient brown sahibs in the starched clubs raising a toast to Her Majesty while shaking their heads and lamenting that 'young Charles' just does not have the same royal touch as his mother. But young Calcuttans are not having any of this nostalgia anymore. They are a more aware and savvy lot who can call out the raj and the late queen for the horrid human rights abuses under their watch.
Saibal Moitra, Calcutta
Listen carefully
Sir — Podcasts have been growing as a business. This is evidenced by the fact that advertising on podcasts stood at $1.4 billion in the United States of America in 2021. Podcasts currently enjoy the benefit of being perceived as an 'intelligent' medium; one so far unsullied by the shenanigans of social media or the cacophony of TV. This may be partly owing to the notion that the ability to hold forth on a subject for a good length of time requires knowledge or experience. This notion can be deceiving, as has been proven on the internet time and again. Hearteningly, this medium also subverts the consensus that shorter is sweeter. Thus, while seconds-long TikToks, Reels and Shorts rule the roost on social media, it is not odd to find listeners willing to commit themselves for two or three hours on podcast platforms — most podcasts are between 25 and 60 minutes long.
Viren Singh, Mumbai
Prosperous festival
Sir — There is added enthusiasm in the Durga Puja celebrations since it was included in Unesco's list of intangible cultural heritage. But like most major festivals, Durga Puja is not just a cultural extravaganza, it is also an economic lifeline for West Bengal. Annual festivities like the Rio Carnival, Japan's Hanami, Munich's Oktoberfest and Pamplona's San Fermín and New Orleans' Mardi Gras are estimated to contribute 1.35 per cent-2.25 per cent of the gross domestic product of the corresponding economies. What about the Durga Puja though? Unfortunately, there are scanty studies to estimate the Durga Puja economy because of its multidimensional character. Activities go on through the year and include a mind-boggling combination of festivity, artistry, culture, entertainment, shopping, and food and drink. This makes the Puja truly unique.
Pratit Chatterjee, Calcutta
Useless row
Sir — A political row has spiralled in Maharashtra with the mining conglomerate, Vedanta, and the Taiwan-based electronics giant, Foxconn, choosing Gujarat over Talegaon to set up their multi-billion dollar semiconductor manufacturing unit. This project aims to make India self-reliant in electronics. The Eknath Shinde-Devendra Fadnavis government and the Uddhav Thackeray-led faction of the Shiv Sena are blaming each other for the loss of the project, which was estimated to bring about 1,00,000 direct and indirect job opportunities to the state. There is no point crying over spilt milk. The government should look for new investors.
Zinnia Sen, Calcutta
Meek voice
Sir — As eight Namibian cheetahs were released in the Kuno National Park, the Samajwadi Party chief, Akhilesh Yadav, posted a video of a cheetah where it was seen meowing inside its box. In fact, many were surprised by the fact that cheetahs meow and not roar. Such fallacies exist because of a lack of awareness about these big cats. Be it policymaking or the media, it is animals like the tiger and the lion that are in the spotlight.
Pratiti Palit, Calcutta
(Letters should be sent to: 6 Prafulla Sarkar Street, Calcutta 700001 ttedit@abp.in)