Letters to the Editor: Time to allow gays to donate blood
Readers write in from Calcutta, Kanpur, Bangalore, Ujjain, Navi Mumbai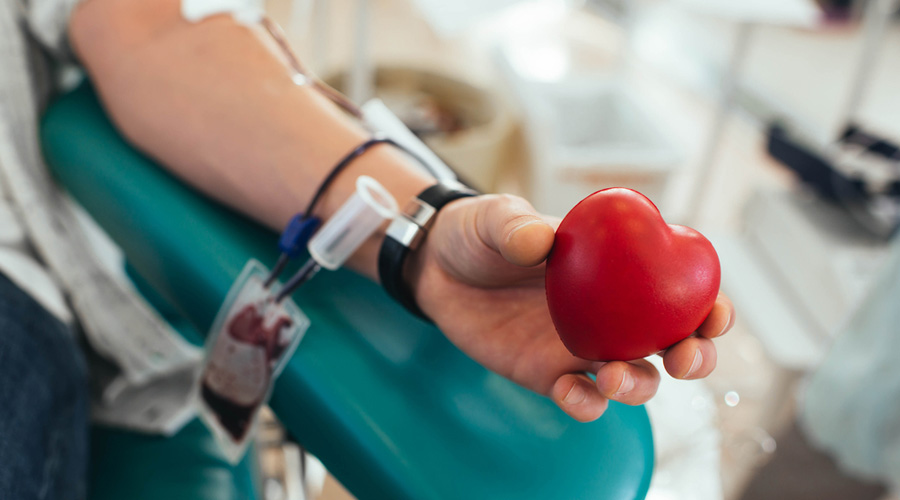 Representational image.
Shutterstock
---
Published 26.01.22, 01:12 AM
|
---
Blood bonds
Sir — The road to equality is long and arduous. More than two centuries after homosexuality became legal in France, the country has allowed gay and bisexual men to donate blood on a par with other groups. Queer men were barred from donating blood since 1983 for fear of the spread of AIDS. Although the ban was officially lifted in 2016, potential donors were still required to adhere to a period of sexual abstinence. India, too, has decriminalized homosexuality, but continues to ban transgenders and gay men from donating blood. Studies indicate that transfusion-transmitted HIV infection is quite low — Canadian Blood Services found it to be one in 21.4 million cases. It is time India reconsidered its stance on the matter. 
Niladri Sen,
Calcutta
Far from equal
Sir — In a heartening development, the Supreme Court has ruled that daughters will have equal rights to the father's property even prior to the enactment of The Hindu Succession Act,1956 ("Right again", Jan 25). The recently-released National Family Health Survey-5 found that 43 per cent of the women surveyed reported owning a house or land alone or jointly.
However, it is doubtful if women can actually access and control the property that they inherit. A patriarchal mindset and conflicting Central and state personal laws — Punjab, Haryana, Uttar Pradesh and Delhi continue to have regressive inheritance provisions for agricultural land — make it difficult for women to own property. There is a long way to go before women can inherit and access property like their male counterparts.
Khokan Das,
Calcutta
Survival skill
Sir — Reports indicate that France may soon introduce a new provision in its national education programme to inculcate critical thinking in early childhood and empower children to spot disinformation and fake news ("Teach the children well", Jan 22). The capacity to differentiate between news and disinformation is crucial in the age of social media. Parents, too, must make a concerted effort to help their wards navigate the murky waters of the internet.
Kiran Agarwal,
Calcutta
Sir — Most people these days, especially the youth, get their news online and consider it to be true without verifying the source. Studies show that in the past, social media giants have failed to properly tag or remove disinformation. It is of utmost importance that young people are equipped with the tools to make the distinction on their own. 
Sarmistha Mazumder,
Calcutta
Half truths
Sir — It is a shame that the Centre is jubilant about an increase in India's forest and tree cover by 2,261 square kilometres when the northeastern states have recorded a loss of 1,020 sq km of green cover ("Myopic vision", Jan 24). The reality is that the overall increase can be largely attributed to plantations and not dense forests. It is crucial that the government addresses the causes for the loss of green cover in the Northeast and takes appropriate, corrective measures.
Kirti Wadhawan,
Kanpur
Sir — The Bharatiya Janata Party government at the Centre has a tendency to present partial truths, especially when it comes to data related to its so-called achievements. However, any attempt to fudge ecological data will only add to the country's environmental woes in the long run. This government is guilty of diluting existing regulations on conservation. The Centre must understand that such apathy towards forest conservation will push us further towards climate change. India must do all it can to increase dense forest cover and fulfil its obligations to the Paris Agreement.
Ritwika Basu,
Calcutta
Back to school
Sir — The West Bengal government has taken the right decision by allowing open-air classes for primary and pre-primary students of state-run schools. The scheme, Paray Shikshalaya, is expected to benefit 60 lakh students across the state. This is an excellent initiative and is perhaps the best chance for millions of students to access quality education. However, authorities must ensure that Covid-19 protocols are maintained in these set-ups.
H.N. Ramakrishna,
Bangalore
Sir — A well-rounded education not just includes bookish knowledge but also social skills and physical education. Online classes have been able to provide a semblance of education to children but their personal development has come to a standstill. Unless we make an effort to hone the social skills of children, they are likely to face a plethora of  problems in the future.
Vishwraj Singh Dodiya,
Ujjain
Cautionary tale
Sir — The stand-off between Russia and the United States of America over Ukraine seems to be escalating by the day. Coincidentally, the popularity ratings of the current US president, Joe Biden, is at an all-time low. Historically, former American presidents have seen a jump in their approval rating in times of conflict — George H.W. Bush's ratings increased during the Gulf War while his son, George W. Bush, improved his ratings during the 2003 invasion of Iraq. However, Biden must take a leaf out of John F. Kennedy's book — his diplomatic stance averted the Cuban Missile Crisis in 1962 — and avoid conflict.
R. Narayanan,
Navi Mumbai
Sir — Unlike his predecessors, Joe Biden seems to have the sense to avoid dragging American citizens into another war.
Aparna Chatterjee,
Calcutta