Letters to the editor: The new avatar of Taadi
Readers write in from Calcutta, Nainital, Nadia and Ujjain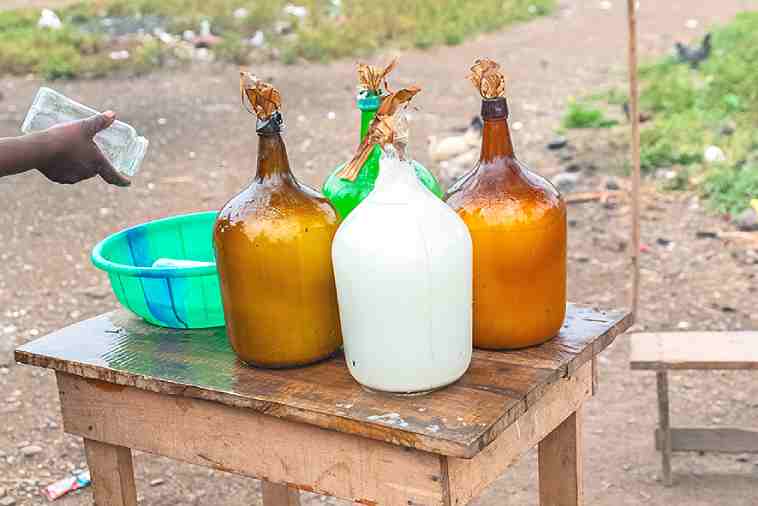 Representational image.
File photo.
---
Published 16.05.22, 04:42 AM
|
---
Sir — There has been a rise in the popularity of low and non-alcoholic, ready-to-drink beverages in the urban Indian market. However, before commercially-produced packaged drinks gained ground, similar beverages, sourced from nature, had long been savoured by communities and tribes across the country. One of them is taadi, which is extracted from the sap of the palm tree. Taadi is a refreshing summer drink, which, over the course of the day, changes into a cloudy, slightly bitter alcohol, ready for its new avatar as a sundowner. Bihar is particularly famous for this drink. Instead of prohibiting alcohol, the government should cash in on taadi's commercial potential.
Sohini Saha, Calcutta
Seek consent
Sir — The Delhi High Court's split verdict on the issue of marital rape is a reflection of the deep chasm in society itself ("Body of crime", May 13). The law makes an exemption under Section 375 of the Indian Penal Code that saves men from prosecution for having non-consensual sex with their wives. If marriage is indeed a partnership between equals, this exception has no place in it. The exception is like giving men a free pass for perpetrating violence within marriage. Whether the court criminalises it, or the legislature passes a law against it, there can be no doubt that sexual violence cannot be condoned. S.S. Paul, Nadia
Sir — Women cannot be robbed of autonomy over their bodies under the guise of protecting the institution of marriage. Both men and women need to be legally protected from sexual violence, within the institution of marriage and outside it. M. Jeyaram, Sholavandan, Tamil Nadu "Sir — The split verdict of the Delhi High Court on the legality of marital rape raises many questions. Why is it so hard for a so-called modern society to accept that marriage presupposes a mutual respect that cannot include forcing oneself on the partner? Why, instead, do we hear arguments like the one put forth by the Indian government in 2017, which claim that removing the exception of marital rape would "destabilise the institution of marriage"? And why, in the words of the learned high court judge who upheld the exception clause, should "ravishing by a stranger" be far worse than by one's own life partner? These questions now lie before the Supreme Court. Shreya Basu, Nainital "Sir — Forcing a wife to have sex with her husband "can't be equated with the act of ravishing by a stranger", ruled one of the two judges of the Delhi High Court bench adjudicating on marital rape. This opinion, coming from a learned judge, is most disheartening. Rape is rape, irrespective of who the violator is. Moreover, being raped by one's partner is not just a physical violation but also an emotional one. Rohina Khatoon, Calcutta
Still unsafe
Sir — The massive blaze that broke out in a four-storeyed building in Delhi's Mundka began in a factory that did not have a no-objection certificate. An NOC issued by the fire department verifies that a building has adequate precautions against a fire incident. The Delhi Police have arrested factory owners, Varun and Harish Goel, on charges of culpable homicide not amounting to murder. But the state government, too, is responsible for this. It should conduct periodic surveys in all commercial buildings to check for an NOC. The government has made many rules to stop such incidents. But checking if these are implemented is part of the government's duty too.
Ishita Patidar, Ujjain
Sir — Indians rarely think about safety. The recent fire incident in Delhi is just the latest in a long line of accidents that have been caused by a cavalier disregard for safety. The Anaj Mandi fire and the one in Uphaar cinema come easily to mind. Fire safety measures are seldom implemented in earnest. They are treated as just a bureaucratic hurdle. As with each incident, useful preventive ideas are suggested after the damage is done. But these are rarely followed up on. Bidyut Kumar Chatterjee, Faridabad
Dried up
Sir — Droughts have increased in frequency and duration across the world, according to the United Nations Convention to Combat Desertification. Nearly two-thirds of India's population suffered owing to droughts from 2020 to 2022. It is thus no surprise that the country has featured in the report as one particularly impacted by droughts. India's droughtprone area has increased by 57 per cent since 1997 and has been responsible for 2-5 per cent of GDP loss between 1998 to 2017. Investing in sustainable land management and drought mitigation measures like monitoring and early warning systems are the needs of the hour. This will also help in carbon sequestration and in meeting India's sustainable development goals.
Vijay Singh Adhikari, Nainital 
Sir — Drought has class biases; it impacts the poor the hardest. The government thus needs to take steps to insulate them from penury.
Rima Roy, Calcutta