Letters to the Editor: Tattoos and piercings as the signs of 'autonomy'
Readers write in from Calcutta, Bengaluru, Faridabad and Gwalior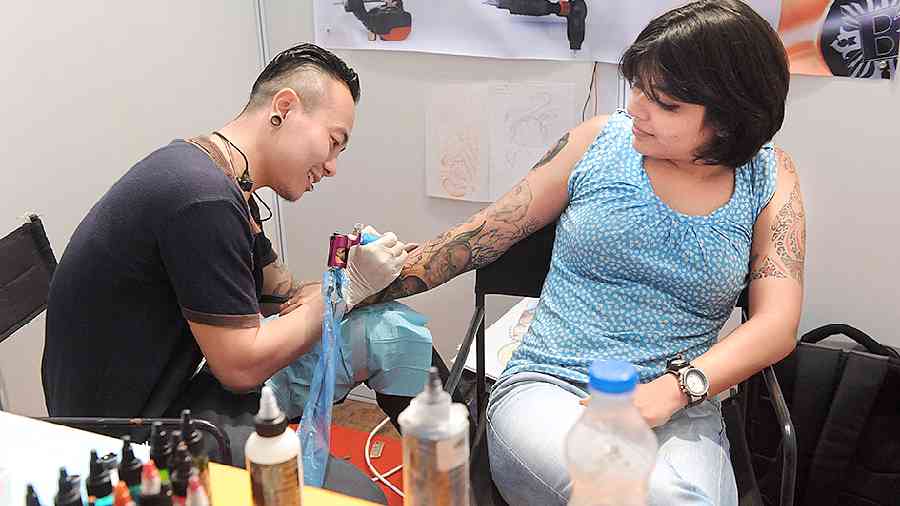 ---
Published 25.07.22, 03:28 AM
|
---
Marked by trauma
Sir — According to a new study published in BMC Psychology, tattoos and piercings might be more common among people who have endured child abuse and neglect, serving as "an expression of autonomy". It also found that experiencing physical pain releases endorphins to relieve it. Endorphins also ease one's emotional distress by working on the pain centre in the brain that senses both emotional and physical pain. Furthermore, the pain of getting pierced or tattooed is more tangible than emotional distress and can thus afford a kind of visible validation that trauma survivors are often denied for their invisible scars.
Roshni Sen, Calcutta
Proud moment
Sir — It is a matter of great pride that Draupadi Murmu, a tribal person who started her career as a schoolteacher, has been elected the 15th president of India ("Murmu elected President", July 22). Given her track record as the Jharkhand governor — she refused to give assent to a bill seeking amendments to the Chota Nagpur Tenancy Act, 1908, and the Santhal Pargana Tenancy Act, 1949 — it can be hoped that she will not be a mere rubber stamp. This was important because she chose to go against the Bharatiya Janata Party government in the state in light of protests by the Opposition and the people. The bill was later withdrawn by the government.
S.K. Choudhury, Bengaluru
Sir — Draupadi Murmu becoming the first adivasi president is a big achievement. But her election will mean little if the government does not formulate welfare measures for the uplift of backward communities. Successive governments have turned extracting political mileage from presidential elections with their choice of candidates into a fine art.
Arun Kumar Baksi, Calcutta
Sir — The election of Draupadi Murmu was a foregone conclusion. The BJP made a shrewd political choice by nominating her. It knew that neutral political parties like the Biju Janata Dal would find it difficult not to vote for Murmu. At the same time it has an eye on crucial scheduled tribe votes in the assembly elections in Gujarat, Chhattisgarh, Rajasthan and Madhya Pradesh.
Bidyut Kumar Chatterjee, Faridabad
Name game
Sir — The name, West Bengal, signifies more than just a direction on a map. It differentiates the cultures of East and West Bengal. The Centre should not assent to the proposal of the West Bengal government to change the name of the state to Bangla.
Barendra Kumar Garai, Calcutta
Sir — In its present form, West Bengal comes up last whenever states are listed in alphabetical order, which is usually the case at all Central government meetings. This means that West Bengal gets to present its case right at the end. At a subliminal level, there may be some regional chauvinism at play. But to say that it has got anything to do with the wounds of Partition would be a stretch.
Ardhendu Biswas, Calcutta
Heavy burden
Sir — The high maternal mortality rate in India is the result of a combination of factors ("Maternal mortality failure", July 21). Most of these factors can be linked to the inferior status of women in the country. This results in poor access to education, healthcare and nutrition, among other things, driving up the MMR. When funds are short, it is women who have to sacrifice their share of the family's resources, even if they are pregnant. Poor antenatal care causes anaemia and other deficiencies in women, especially after multiple pregnancies or if women conceive when they are too young. In rural areas women often perform laborious tasks even during the final months of their pregnancy, which can be fatal. Developing proper healthcare infrastructure to increase institutional births could bring down the MMR. Proper antenatal care even in the remotest of villages would also help.
Srija Maji, Calcutta