Letters to the Editor: OTT platforms going for remakes as well
Readers write in from Calcutta and Nainital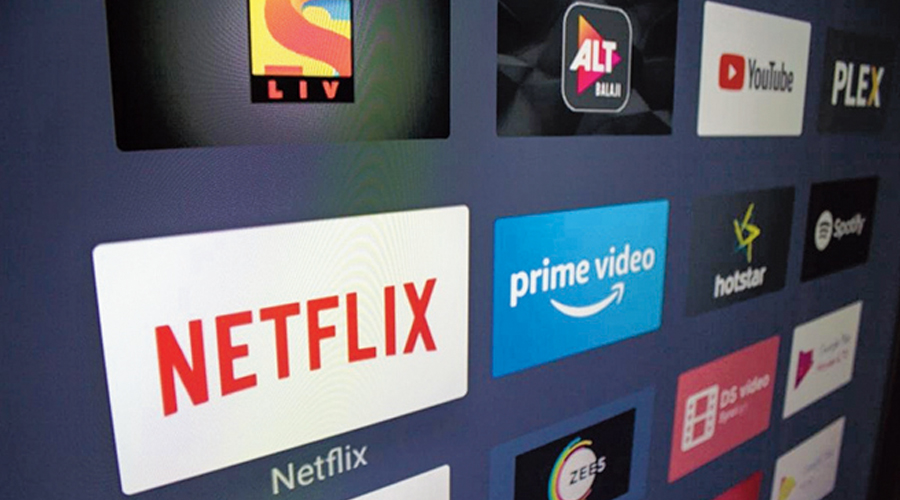 The reliance on remaking popular films to mint money must end.
Representational picture
---
Published 18.02.23, 03:57 AM
|
---
Be original
Sir — It is common knowledge that Bollywood thrives on remakes. From Laal Singh Chaddha to Vikram Vedha, remakes of films both from within the country and outside India frequently find their way onto the screen in Hindi versions. It seems that this trend has now spread to shows on OTT apps as well, with the Tom Hiddleston and Hugh Laurie starrer, The Night Manager, being remade in Hindi. That series was adapted from a John le Carré novel. Could Bollywood not turn to indigenous books to find inspiration? The reliance on remaking popular films to mint money must end.
Anik Chattopadhyay, Calcutta
Jobs needed
Sir — The chief minister of West Bengal, Mamata Banerjee, may have praised the state finance minister, Chandrima Bhattacharya, for presenting a budget that she described as "employment-oriented" but it only has cosmetic changes with a greater focus on welfare schemes like Lakshmir Bhandar. This will not solve the problem of large-scale unemployment ("Didi: Job-led budget; Suvendu: Poor job", Feb 16). With the Lok Sabha elections a year away, Banerjee should have introduced lucrative measures to attract big industries.
Arun Gupta, Calcutta
Green heart
Sir — The initiative by a group of Calcuttans to clean up Rabindra Sarobar on Valentine's Day to express their love for nature and raise awareness is commendable ("Ploggers pick plastic waste in Rabindra Sarobar", Feb 15). It is a pity that many do not think twice before littering our green spaces with plastic waste. We can only enjoy the beauty of nature if we all play our part in preserving it. Parents must teach their children the benefits of waste management. 
Kiran Agarwal, Calcutta
Time to shine
Sir — The stage is set for the first-ever Women's Premier League ("Good start", Feb 17). Bids of Rs 3.4 crore for Smriti Mandhana and Rs 2.6 crore for Deepti Sharma bode well for the future of women's cricket in India. It remains to be seen if the WPL can achieve the same popularity that the Indian Premier League has gained in 15 years.
Vijay Singh Adhikari, Nainital, Uttarakhand
Exam fever
Sir — The Class XII Indian School Certificate examinations are held for over a month. Since this period coincides with the changing season, it leads to a rise in cases of viral fever amongst students appearing for this examination ("Weather change hits ISC students", Feb 16). The Council for the Indian School Certificate Examinations should exploreways to conduct the exams within the shortest possible timeframe. Debaprasad Bhattacharya, Calcutta Unjust rewards "Sir — The Telegraph has rightly highlighted the propensity of the government to reward bureaucrats, judges et al with cushy post-retirement positions as governors, chairpersons of statutory bodies and so on ("Cool it", Feb 15). A retired bureaucrat generally cannot take up employment in the private sector within two years of retirement, but there appearsto be no such restriction while appointing governors. 
Amit Brahmo, Calcutta
Take a stand
Sir — Simply sitting on the fence and calling for peace while a bully browbeats someone is tantamount to condoning the act of bullying ("Fresh reasoning", Feb 9). The prime minister's statement that this is "not an era of war" will make little difference unless he publicly takes a stand against the Russian invasion of Ukraine. 
Kajal Chatterjee, Calcutta