Letters to the Editor: Need for fresh faces as on-screen Bengali sleuths
Readers write in from Calcutta, Chennai, East Burdwan and Hooghly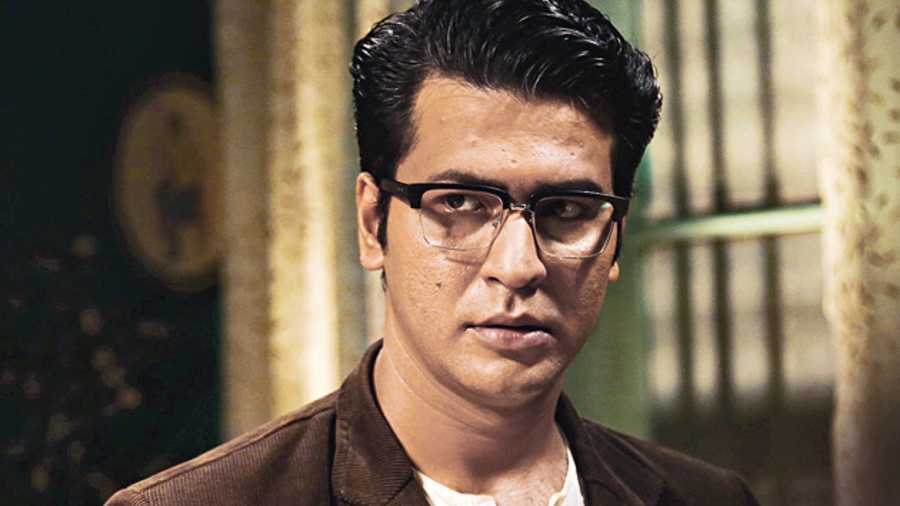 Anirban Bhattacharya as Byomkesh Bakshi
---
Published 30.04.22, 04:08 AM
|
---
Usual faces 
Sir — Bengali literature has plenty of sleuths. But this fascination is not restricted to books. Fans can be just as excited to know who will be the face of their favourite literary detective on-screen. Rumours indicate that the actor, Indraneil Sengupta, might be playing Feluda in Sandip Ray's upcoming film. But Sengupta has already played the role of Kiriti Roy, another popular Bengali detective. Directors should try to get new faces to play these roles. Well-known faces, especially if they have played a similar character before, ruin the illusion of one's favourite fictional character coming to life.
Shoumik Sinha, Calcutta
Still blind 
Sir — In the article, "Break the silence" (April 28), Swapan Dasgupta points out that Muslims have fallen far behind other communities in a fiercely-competitive environment. He agrees that this is neither good for the community nor for India. People are not happy with the rise in communal tensions in the country. The electoral wins of the Bharatiya Janata Party in a few states do not reflect the sentiments of the people across the country. These victories are being misused by BJP members to justify the bulldozing of properties owned by Muslims, who allegedly disrupted Ram Navami processions.
Syamal Dana, Calcutta
Stand together
Sir — The West Bengal government must be lauded for bringing back two injured migrant labourers from Kashmir ("Attacked migrant duo flown from Kashmir", April 27). Anikul Islam and Najimul Haque, both residents of Malda, were shot at just outside their residence by suspected terrorists. Some political leaders have made provocative statements about all terrorists belonging to a particular religious community. But as this incident shows, every ordinary citizen is equally susceptible to attacks. It is time that Indians condemn terrorism without communal bias.
Biswajit Sharma, Hooghly
Shameful act
Sir — Books meant to be distributed among the students of the Sargigarh Upper Primary School in the tribal-dominated Sundergarh district of Odisha were sold off to a scrap dealer ("Students' books sold as scrap" April 22). Chanda Charan Singh, the headmaster of the school, has been suspended. However, it is surprising how the block education officer, Md. Shakilur Rahman, was in the dark about such activities given that Singh had allegedly been doing this since 2016. This shows administrative apathy and carelessness towards students.
Shyamal Thakur, East Burdwan
Dangerous neglect
Sir — The incident of violence in Narkeldanga, where a person was hit with the butt of a gun for complaining about electricity theft, sends multiple messages. First, the negligence of the Calcutta Electric Supply Corporation is highlighted. It is not possible that these kinds of theft are unknown to them. Secondly, the Calcutta Municipal Corporation ignores clusters of wires hanging around electricity poles. This is not only dangerous but also makes it easy for thieves to steal electricity. Additionally, the use of firearms during a neighbourhood brawl shows police apathy about the law and order situation in the area. 
Mohammed Salim, Calcutta
Unique offering
Sir — The government of Kerala is trying to establish shops that will sell products with the tag, 'Made in Kerala', in each panchayat of the state. Other states should follow suit as each state has something unique to share with the rest of India.
T.S. Karthik, Chennai