Letters to the Editor: Inflation's influence on life
Readers write in from Calcutta, Mumbai, Nadia, Durgapur and Jamshedpur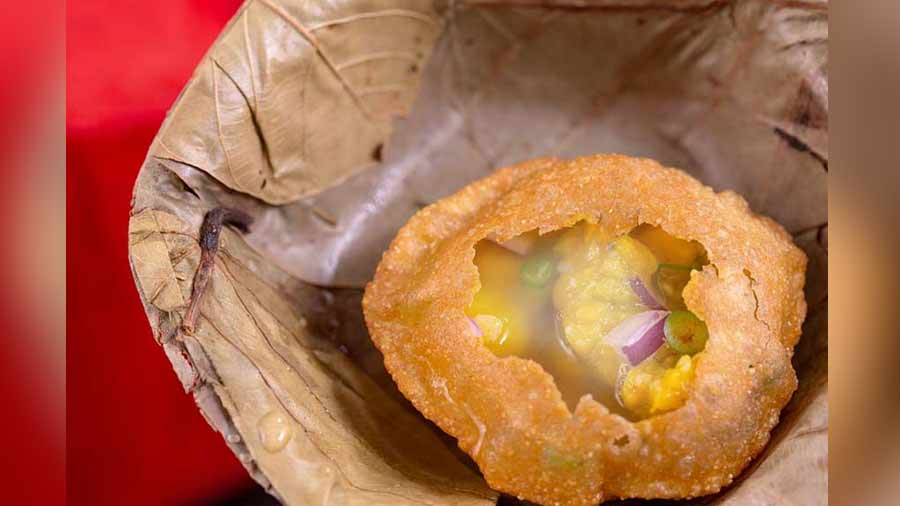 Phuchkas were once sold by the dozen for a rupee or two
File picture
---
Published 26.11.22, 04:38 AM
|
---
Golden past "Sir — The knock-on effects of inflation have increased the cost of almost everything in the world exponentially in the last few decades. Phuchkas were once sold by the dozen for a rupee or two and carrying Rs 100 to College Street at the time when Rajiv Gandhi was the prime minister would have been enough to purchase numerous books. A restaurant bill from 1985 has recently gone viral on Facebook and has given us a glimpse into the days when one could have a hearty meal at a posh restaurant for the current price of a packet of potato chips. One wonders what the cost of food items will be 25 years from now.
Rimjhim Moitra, Calcutta
Dangerous design
Sir — The absence of verifiable data on religious conversions has enabled right-wing groups to make exaggerated and spurious claims about them ("Forced look", Nov 22). Had religious conversions been so common, the population of Christians would not have declined to a measly 2.3% of the population, according to the 2011 census. Anti-conversion laws serve no real purpose except to harass those who want to convert their religion of their own free will. It is unfortunate that right-wing groups often use the bogey of conversion to frighten the majority community into voting for them.
Anthony Henriques, Mumbai
Sir — Even though many states, such as Uttar Pradesh, Madhya Pradesh, Odisha and Karnataka, have passed stringent anti-conversion laws, there is no proof to show that mass conversions are taking place regularly across the country. While it may be within the ambit of law, Uttar Pradesh has violated an inalienable fundamental right guaranteed by the Constitution by registering a case against forced conversion. Contrary to the claims made both by the Centre and several state governments — these have, so far, remained unsubstantiated — it is amply clear that the laws against religious conversion are aimed at criminalising interfaith marriages and, in turn, Muslim men who dare to fall in love with Hindu women.
S.S. Paul, Nadia
Controversial cup
Sir — The Telegraph deserves praise for publishing the editorial, "Too harsh" (Nov 21). It has rightly exposed the hypocrisy of the Western media for awarding clean chits to former World Cup hosts, such as Italy, the United States of America, Brazil and Russia — none of these countries can claim to be paragons of virtue — while criticising Qatar for its human rights violations. Had China hosted the 2022 World Cup, would any of the superpowers have criticised its atrocious human rights record when it comes to Uighurs and Tibetans? 
Kajal Chatterjee, Calcutta
Sir — The West's cynicism about Qatar and its poor human rights record is unlikely to make an impact. After all, high-ranking officials of Fifa have themselves repeatedly been accused of corruption, nepotism and bias. It is time to consider rotating the hosting rights of this sporting extravaganza with each continent taking turns. Asia and Africa have hosted the prestigious quadrennial tournament a total of three times. Qatar's success as a host should be judged in hindsight rather than prematurely.
Chanchal Nandy, Durgapur
Sir — The Fifa World Cup 2022 seems to be full of controversies. Iran's players have abstained from singing their national anthem in their opening match. Several other teams had planned to wear armbands in support of the LGBTQ+ community, but backed down after threats of serious repercussions. Perhaps it would have been better if this tournament, which has a global following, had not been held under such controversial circumstances.
Jang Bahadur Singh, Jamshedpur