Letters to the Editor: 'Ethnic' foods palatable for Western consumers
Readers write in from Calcutta, Ludhiana, Jamshedpur, Jalpaiguri, Ujjain, Tezpur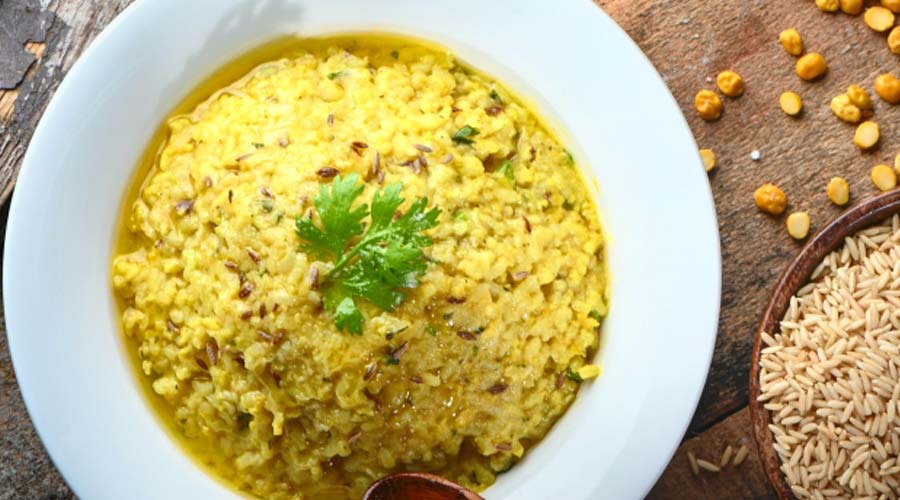 ---
Published 13.07.22, 03:52 AM
|
---
Table for all
Sir — One of the enduring traces of European colonialism is the introduction of new food items and culinary traditions to the colonised lands. Potato, which is indigenous to Peru, came to India with the early Portuguese and Dutch traders. On the other hand, the Indian khichdi influenced the British staple, kedgeree, which is a mix of rice, flaked fish and boiled eggs. The rise of social media has exposed people to different cuisines and has enabled them to experiment with new flavours and techniques. But such endeavours must be respectful and should not simply become an exercise in making so-called 'ethnic' foods palatable for Western consumers. Food is integral to the history of a nation and its people and must be treated with respect.
Paramita Sengupta,
Calcutta
Out of control
Sir — India is projected to surpass China as the most populous country in the world in 2023 ("India set to pull ahead of China", July 12). Many political leaders have advocated for strict population control measures. The National Family Health Survey-5 found that India'stotal fertility rate has declined for the first time to2.0. The Indian government aims to achieve a stable population by 2045, at a level consistent with sustainable economic growth, social development and environmental protection. However, a population of more than 1.4 billion will require unflinching focus on areas that are fundamental to human well-being, such as education, nutrition, healthcare, housing and employment. The youth should be equipped with skills that are indispensable to the knowledge economy. The climate crisis and other ecological imperatives must also be taken into consideration.
Khokan Das,
Calcutta
Sir — It is disheartening that the population of India is set to cross that of China by2023. The increase in population will put added pressure on the country's limited resources, lead to further ecological degradation and worsen the unemployment crisis. It is high time the common people understood the perils of population explosion.
Sunil Chopra,
Ludhiana
Sir — July 11 is World Population Day. The UnitedNations has estimated that the world's population will reach 8 billion by November this year and India will overtake China as the most populous country by next year. This has rightly renewed debates about population control. However, strict laws on the number of children permissible for couples can also lead to problems. China had controlled its burgeoning population through its one child policy. This resulted in gender imbalance and a steep fall in its working-age population. The UN has projected that the populations of 61 countries or areas could decrease by one per cent or more between 2022 and 2050 owing to sustained low levels of birth — the fertility rate has fallen below one in several Asian countries — and higher degree of emigration. If immigration laws are relaxed in countries with dipping populations, it could ease the burden on highly-populated nations.
Jang Bahadur Singh,
Jamshedpur
About time
Sir — The Supreme Court of India has sentenced the former liquor baron, Vijay Mallya, to four months imprisonment and directed him to pay $40 million along with interest in connection with a contempt case filed in 2017 by a consortium of banks led by the State Bank of India("Four-month jail term for Mallya", July 12). The fugitive businessman has been living in the United Kingdom for the last six years, leaving behind a trail of unpaid debt. The Centre has been trying for the extradition of Mallya for some time now — the apex court's order will bolster the government's efforts. Although the Supreme Court has directed Mallya to pay the financial agencies — reportedly, he had received a sum of $40 million when he sold his stakes in UnitedSpirits Limited to Diageo — it may not be an easy process. Mallya would be wise to pay up or he may face a harsher prison term. Hopefully, the Indian government can successfully prosecute other financial fugitives hiding in foreign countries.
Janga Bahadur Sunuwar,
Jalpaiguri
Sir — Vijay Mallya's financial fraud had caused immense hardship to the people who were employed in his companies. Many are still trying to get back on their feet. He should have been awarded a longer prison sentence.
Rudranil Goswami,
Calcutta
Added strain
Sir — The price of liquefied petroleum gas cylinders has been hiked by Rs 50 per 14.2kg cylinder, taking the total increase in the last one year to Rs 244 or 30 per cent. The non-subsidised LPG price is now Rs 1,053 per cylinder. This is a heavy burden for the poor and the lower middle classes.While people can handle food inflation by adjusting their consumption pattern, it is not possible to curtail expenses on cooking gas beyond a point. Some may now opt for wood-burning stoves or kerosene stoves to save money. If people revert to traditional methods of cooking, it will lead to an increase in the felling of trees and add to air pollution. The government should have considered the plight of the common people.
Swati Pandey,
Ujjain
Beneficial fruit
Sir — Jackfruit, the largest tree fruit in the world, has few takers because of its distinctive musky smell. But it can be beneficial to people suffering from constipation, high blood pressure, diabetes, skin problems, and so on. It is rich in antioxidants, vitamin C and many classes of phytochemicals, such as carotenoids, which have beneficial effects on several chronic degenerative diseases and cancers. We must incorporate jackfruit in our diets to help boost immunity.
Noopur Baruah,
Tezpur