Letters to the Editor: Dog's resume winning over internet
Readers write in from Calcutta, Gaya, Burdwan, Kannur, Chennai and Faridabad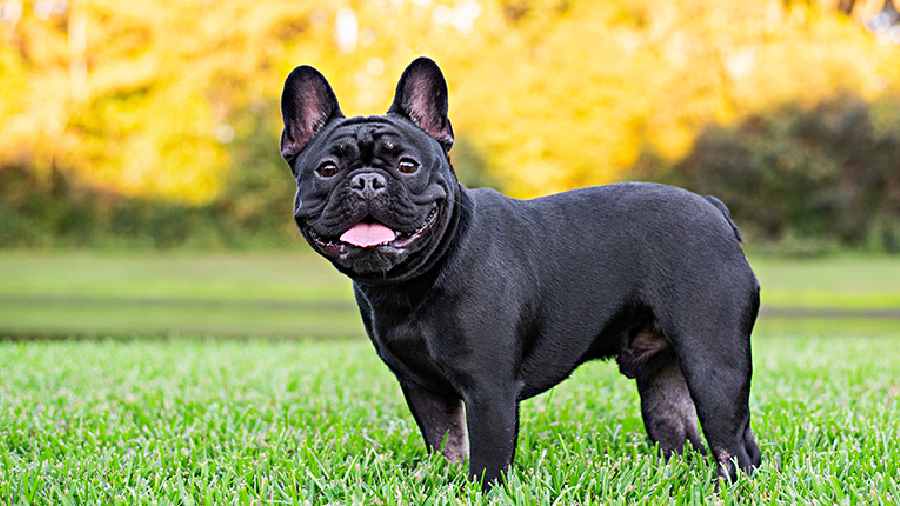 Ralphie, the French bulldog
---
Published 01.02.23, 04:05 AM
|
---
Honest spin
Sir — Writing a resume for a job or a college application can be a daunting task. Often, it involves significant fabrication of facts to make one's skills seem impressive to recruiters. Recently, an animal shelter chose to write a resume for a dog that it put up for adoption. But instead of embellishing the truth, it opted for brutal honesty. The Facebook post has won over netizens for its straightforward approach. Described as a perfect companion for the "Mother of Dragons" and a "full jerk", Ralphie, a French bulldog, is getting a lot of love online for being himself. While the shelter has aced the art of unconventional and catchy advertising, it is doubtful that such realistic descriptions would help people get their dream jobs in real life.
S.S. Chaudhuri, Calcutta
Divergent views
Sir — The 3,500-kilometre-long Bharat Jodo Yatra, a journey that was undertaken to bring the people of India together, has come to an end. People across the country made the Yatra a success. In the meantime, the Narendra Modi government tried its best to malign Rahul Gandhi and mock the Yatra. Old videos and pictures were edited to spread misinformation and the news about the Yatra was kept away from the media. The journey back to power in Delhi will not be easy for the Opposition. But a recent survey by a national weekly indicated that the Yatra was a great exercise for connecting with the masses, something that the Congress had not been able to do in a while. It cannot be denied, though, that Rahul Gandhi's heartening speech at Lal Chowk has imbued hope of a new dawn in Indian politics.
Bidyut Kumar Chatterjee, Faridabad
Sir — How many hearts and minds the Bharat Jodo Yatra has managed to convert is an open question. Among the elite, it does not seem to have moved many who were not already sympathetic to the Congress's cause. The Yatra may have energised Congress workers in some states. But there is little sign that it has given the party new momentum.
S.A.K. Sinha, Gaya
Sir — Rahul Gandhi has travelled through 12 states, meeting people from various walks of life. However, the Bharat Jodo Yatra could have been more inclusive. It failed to impress a majority of the vote bank. Rahul's primary tactic has been to criticise the ruling dispensation and Narendra Modi. The Congress needs to introspect before the 2024 elections.
Sravana Ramachandran, Chennai
Sir — Rahul Gandhi and his Yatra have brought a fresh ray of hope to the people of India.
Kakoli Das, Calcutta
Momentous win
Sir — India has won the Under-19 Women's T20 World Cup owing to splendid teamwork. The Indian women delivered great performances in batting, bowling and fielding. Shafali Verma's leadership was composed and confident throughout the tournament. The new year has begun on a victorious note for Indian cricket.
M. Pradyu, Kannur
Sir — The Women in Blue have registered a stellar win against a much-feted English side in the Under-19 Women's T20 World Cup final. This is a great time for Indian cricket.
N. Hariharan, Chennai 
Grain of truth
Sir — As a conservator of traditional rice varieties, I would like to add some insights to the article, "Paddy Washdown" (Jan 29). While there is no dearth of rice production in West Bengal, farmers still receive non-remunerative prices. The Bengal government supports the production of kharif rice over the farmers' choice or boro rice. The latter is a better, but under-explored, alternative that the government must encourage. Moreover, official data do not reflect the actual decrease in kharif rice production. This causes distress to farmers.
Avra Chakraborty,  Burdwan
Unsafe waste
Sir — The prime minister, Narendra Modi, spoke about e-waste management in the latest edition of Mann ki Baat. Indeed, this is an unorganised sector with several risks such as heavy metal poisoning. Metallic residues from e-waste also seep into the soil and, in turn, the groundwater, making them unsafe. We must seek safer ways of recycling e-waste.
T.S. Karthik, Chennai
Age gracefully
Sir — The article, "Aayega, Aayega, Aayega Aanewala" (Jan 29), was amusing and rightly pointed out the tendency of Indians to hide their ages. Middle-aged actresses find it difficult to land meatier roles in Indian cinema. We should accept the natural aging process of our bodies and remember that youthfulness resides in the mind.
Kiran Agarwal, Calcutta
Celebrating youth
Sir — The Child Youth Festival or Shishu Kishore Utsav that concluded recently was well-attended. The festival was funded by the Shishu Kishore Akademi. We must promote such programmes to encourage children and teenagers to be more sensitive towards our cultural heritage.
Saikat Kumar Basu, Calcutta
Weigh the costs
Sir — After poverty, the climate crisis must rank as the top concern for the Indian government today. Estimates show that India will need $10 trillion — three times its current gross domestic product — to fund energy transition by 2070. But the government would be foolish to expect these funds from developed countries. All energy projects henceforth must be evaluated based on economics and impact on emission reduction.
Zara Qais, Calcutta