Letters to the Editor: Do not barter health for visually appealing food
Readers write in Jalpaiguri, Santiniketan, Kollam (Kerala), Ujjain, Mumbai from and Calcutta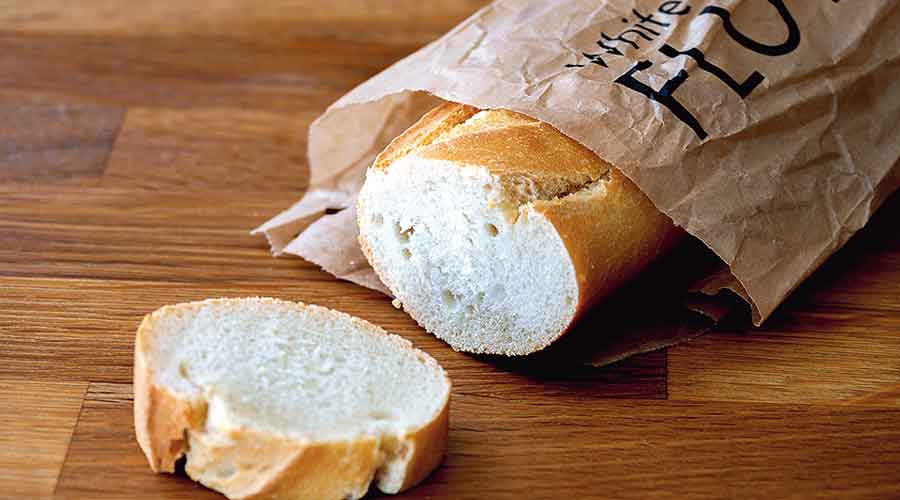 Representational image.
File photo
---
Published 24.12.21, 12:20 AM
---
White lie

Sir — The eyes are perhaps the first sensory organ to be aroused by food. But visual appeal can come at a steep cost. The European Union has banned the use and import of all food items containing E171 titanium dioxide, which can give bread a distinctive white colour. This chemical compound was found to have genotoxic effects. However, in India, a rise in disposable income has led to a corresponding spike in demand for packaged food containing harmful additives. Even when we buy fresh produce, we often look for items that look colourful and bright, which is frequently achieved by adding synthetic dyes. We must not barter our health for visually appealing food.

Sarmistha Mazumder,
Calcutta

Hasty move

Sir — The election laws (amendment) bill, 2021, which proposes the linking of the Aadhaar with the electoral roll for the purpose of weeding out erroneous entries, has been passed in the Lok Sabha by a voice vote ("One more link", Dec 22). While it is important to ensure that the same voter is not registered multiple times, the linking of Aadhaar numbers with voter IDs can lead to a breach of privacy. There is scope for other mishaps as well. In 2015, about 5.5 million names were deleted from the voter database of Telangana and Andhra Pradesh when the Election Commission linked Aadhaar with the voter list. Such mistakes should not be repeated.
 
The Opposition is right to argue that this linking could lead to mass disenfranchisement — many people belonging to marginalized and underprivileged communities still do not have Aadhaar numbers. The government must provide greater clarity about the process to assuage these justified concerns.

Janga Bahadur Sunuwar,
Jalpaiguri

 Sir — The Congress leader, Adhir Ranjan Chowdhury, is right to insist that the election laws (amendment) bill, 2021 should have been referred to a parliamentary standing committee. It was wrong of the government to bulldoze this bill in Parliament.  

Antara Maity,
Santiniketan

Sir — The election laws (amendment) bill, 2021 marks an important step towards electoral reform in India. It is expected to "curb the menace of multiple enrolment of the same person in different places". Elections in India are marred by fraud. Hopefully, this amendment will plug the gaps in the system.

Tarun Patidar,
Ujjain


Fatal rivalry

Sir — Two local political leaders — the state secretary of the Social Democratic Party of India, K.S. Shaan, and Renjith Sreenivasan from the Bharatiya Janata Party — were killed in Kerala. The murders occurred within 12 hours of each other; they reveal the ugly nature of political violence in Kerala. The people of the state must resist all attempts at politicizing the deaths of these leaders. Politicians, too, must ensure that the secular fabric of the state is not damaged.

Venu G.S.,
Kollam, Kerala

Green Christmas

Sir — This Christmas, several start-ups are focusing on bringing festive cheer to shoppers with handcrafted ornaments made by local artisans from across the country. It is great that Christmas decor — be it chocolate baubles, papier mâché Santas or crochet snowmen — is being made while keeping in mind the well-being of the environment. Such local products also provide livelihood to the people of the country.

M.R. Jayanthi,
Mumbai

Sir — It is heartening that an increasing number of Indian companies are using sustainable substances for their products. Every holiday season, we use a large amount of single-use items, most of which are non-biodegradable. We can no longer afford to be blind to the needs of the planet. Consumers must make a conscious effort to opt for sustainable products.

Paramita Sarkar,
Calcutta

Rising tide

Sir — Maharashtra has registered the highest number of Omicron cases in India so far. In view of the growing threat, the Brihanmumbai Municipal Corporation has issued new guidelines for the upcoming festive season. Even during the earlier waves of Covid-19, Maharashtra was one of the worst-hit states in the country. People must exercise caution and remain at home as much as possible.

Bhagwan Thadani,
Mumbai

 Sir — The rising number of Omicron infections in India is worrying. States should take preventive steps — banning all mass gatherings, starting work from home for non-essential personnel, restricting trade timings and so on — right away so that things do not get out of hand. But governments alone cannot do much. People, too, have to be more careful — we must maintain strict social distancing and wear masks as prescribed.

Piyali Mitra,
Calcutta


Parting shot

Sir — Winters in Calcutta can be a delightful time for many. But for the poor and the homeless as well as for stray animals, winter is the harshest time of the year. Non-governmental organizations and other voluntary groups should distribute warm clothes and blankets among the poor. The state government, too, must do all it can to provide aid to those without a roof over their heads. 

Haimanti Dutta Ray,
Calcutta