Letters to the editor: Chinese firm's kit on how to talk about one's sexuality
Readers write in from Calcutta, Nadia. Hooghly and Ghaziabad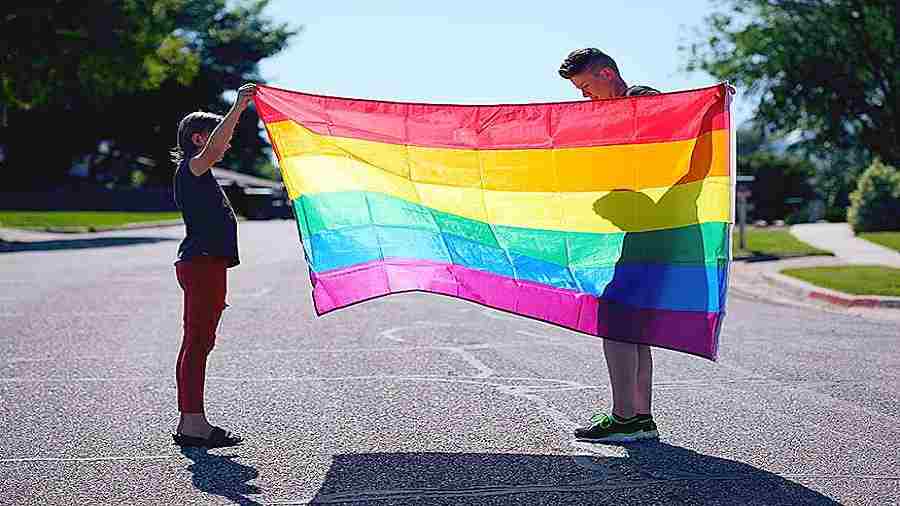 ---
Published 27.05.22, 03:46 AM
|
---
Helping hand
Sir — Coming out as queer to friends and family is rarely easy. Most expect a negative response and are usually at their wit's end about how to even start such a conversation. A Chinese company, Trueself, has now launched a 'coming out' kit, which includes step-by-step instructions on how to talk to people about one's sexuality. Queer people in most parts of the world face added cultural hurdles and often need guidance about having such discussions. A 'coming out' kit that takes into account cultural specificities could be helpful. But they must be both affordable and accessible to truly make a difference. 
Nirmika Sanghvi,  Calcutta
Forgotten lessons
Sir — The United States of America is, once again, facing the grim consequences of its unwillingness to tackle gun violence. An 18-yearold shot dead at least 19 children and two adults at an elementary school in Uvalde, Texas ("Teen kills 19 kids in US school", May 26). The shooting marks the worst such incident in the country since the Marjory Stoneman Douglas High School attack in 2018, when a former student of the institution opened fire, killing 17 people and wounding 17 others. Many such heinous incidents have taken place over the years — there have been at least 27 school shootings just in 2022.  It is time to bring about meaningful change in gun regulations in the US. Several presidents, primarily Democrats, have tried and failed to get even rudimentary gun control laws passed through Congress. The incumbent president, Joe Biden, must act before it's too late.  
S.S. Paul, Nadia 
Sir — The second amendment of the US Constitution guarantees to its citizens the right to keep and bear arms to protect themselves and their loved ones. Over the years, several Supreme Court judgments have upheld this provision. However, this right is often misused by people. In spite of this there is still widespread opposition by elected representatives when it comes to passing gun control laws. If this continues, more lives will be lost to mindless violence. Gun laws must be tightened immediately. 
Amit Brahmo, Calcutta
Sir — It is horrifying that no less than 19 children and two adults lost their lives at a shooting in Texas while the country was still mourning the deaths of those who were killed at a mass shooting in a Buffalo supermarket. Some have labelled the incident in Texas as a mental health issue. This is unlikely as the gunman, Salvador Ramos, has no known history of mental illness. The government must take responsibility and amend the country's lenient gun laws. 
Jayanta Datta, Hooghly
Unsteady ground
Sir — The chief minister of Punjab, Bhagwant Mann, has taken a prompt and bold step by sacking the health minister, Vijay Singla, for corruption ("Mann online: Minister axed", May 25). Charges of corruption against ministers are not uncommon. But it is rare to see authorities taking such swift action. According to reports, Mann had assured safety and anonymity to the official who brought Singla's malpractices to his attention. This is heartening and will likely encourage others to come forward.  Sanjit Ghatak, Calcutta  "Sir — There is a saying that power corrupts, and absolute power corrupts absolutely. This seems to be true for the Aam Aadmi Party government in Punjab. The new government is already facing charges of corruption within months of coming to power. Vijay Singla has been arrested on corruption charges and sent to police custody for three days by a Mohali court. This incident raises doubts about the AAP's ability to fulfil its poll promises. 
Gundu K. Maniam, Ghaziabad
Sweet memory 
Sir — As an ardent admirer of the legendary director, Satyajit Ray, I read the article, "The Ray watchers" (May 24), by Ruchir Joshi with keen interest. The article reminded me of a special edition of Anandamela on Ray, which was published on May 13, 1992, just a few days after his death. Although many years have passed since then, I still clearly remember that the Satyajit Ray Bishesh Sankhya had a section called "Chobite Satyajit" that had some wonderful photographs of Ray. These photographs were a special attraction and raised the demand for this issue even more among Ray's fans.  
Sourish Misra, Calcutta
Parting shot
Sir — Many youngsters take up smoking either because it looks cool or as a result of peer pressure. Although packets of cigarettes come with warnings about the harmful effects on smoking, young people tend to think that they won't be affected. Measures such as banning the sale of loose cigarettes, larger warnings on packets and increasing the legal age for sale of tobacco are welcome, but there has to be a change in mindset. The menace of smoking has to be tackled at the root. It is also time to stop the production of tobacco altogether for the well-being of the nation. 
T.S. Karthik, Chennai