Truly inspiring: The life and times of Bhanu Athaiya
Readers' Speak: Dinesh Karthik hands over KKR captaincy to Eoin Morgan; Bhanu Athaiya passes away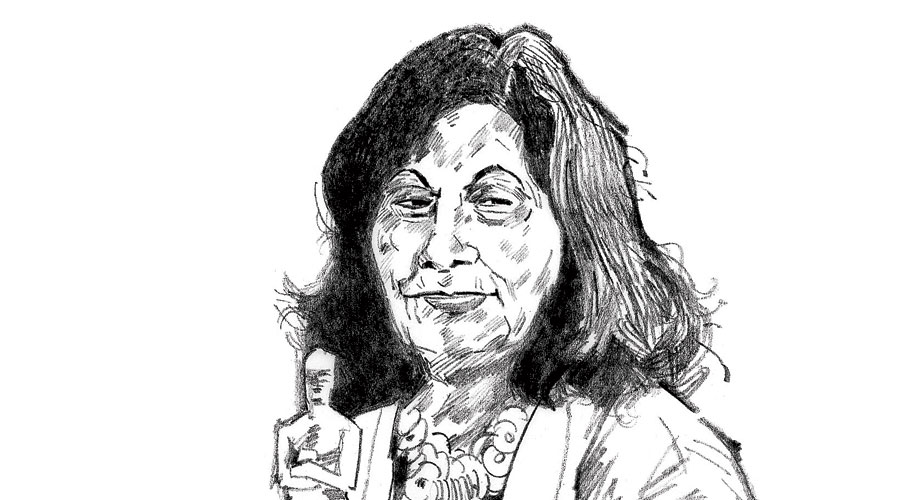 ---
Published 17.10.20, 12:58 AM
|
---
Sir — With the demise of Bhanu Athaiya, the nation and the world of cinema have lost one of the most prolific, talented and versatile costume designers of all time ("Bhanu Athaiya, first Oscar winner, dies", Oct 16). Athaiya had a Midas touch that could be seen in a vast number of Hindi movies right from the 1950s to the first years of the 21st century. She showcased rich, colourful and splendid Indian costumes on the global stage. The designer, who won the Academy Award for India through her work for the movie, Gandhi, was truly an example from whom the present generation of costume designers can learn everything. 
No other costume designer would have had such a long list of film-makers eager to make her a part of their movies. The list of film-makers she worked with included the legendary Guru Dutt, Raj Kapoor, Yash Chopra, B.R. Chopra, Subhash Ghai, Vidhu Vinod Chopra and also the newer directors such as Ashutosh Gowariker and Raj Khosla. Athaiya also worked with international names such as Richard Attenborough and Conrad Rooks.
Be it the rustic charm seen in the costumes in Satyam Shivam Sundaram, Ram Teri Ganga Maili and Lagaan or the romantic aura presented in Chandni, Athaiya's designs spoke volumes about her calibre. The styles in which she dressed actors and actresses varied vastly. If Bollywood stars were able to shine in their roles on screen and mesmerize viewers, a large part of that credit went to Athaiya. Movies such as C.I.D., Brahmachari, Mera Naam Joker, Ek Duje Ke Liye and 1942: A Love Story bore testimony to her excellent work. Athaiya was a master craftswoman whose memory will live on for years through the splendid work that she did.
M. Pradyu,
Kannur
Sir — It was saddening to read that the costume designer, Bhanu Athaiya, India's first Oscar winner, passed away after a prolonged illness. She was 91 years old. The pioneering Athaiya won the Oscar, along with John Mollo, for her work in Richard Attenborough's Gandhi. Born in Kolhapur, she began her career as a costume designer in Hindi cinema with Guru Dutt's 1956 superhit, C.I.D. In 2012, Athaiya returned her Oscar to the Academy of Motion Picture Arts and Sciences for safe-keeping. In a career spanning five decades and over 100 films, she won two National Awards, for Gulzar's mystery-drama, Lekin, and the period film, Lagaan, directed by Ashutosh Gowariker. With her death, the country has lost one of its best creators across all artistic fields.
Bhagwan Thadani,
Mumbai
Sir — The news of the death of India's first Oscar winner, Bhanu Athaiya, a colossus of costume design, was upsetting. She was a nonagenarian. Her work for Gandhi was outstanding; no wonder it won her an Oscar. The Kolhapur-born costume-designer worked for more than a hundred Bollywood blockbusters like Shri 420, Sahib Biwi aur Ghulam and Guide. Her career spanned 56 long years, during which she created many new fashion trends, all of which were greatly appreciated. Surprisingly, however, Athaiya did not even receive the Padma Shri. This is very unfortunate.
Sourish Misra,
Calcutta
Sir — Bhanu Athaiya was an inspiration for women, who are often told they can never be pioneers in any male-dominated field. One hopes her legacy continues to inspire girls and women.
Nina Roy,
Calcutta
Right step
Sir — It was both surprising and heartening to read that Dinesh Karthik, who was the skipper of the Indian Premier League team, the Kolkata Knight Riders, has decided to hand over the captaincy to his teammate, Eoin Morgan. The Irish-born Morgan has done a great job captaining the English men's cricket team, and KKR could benefit from his leadership skills along with his batting. Moreover, Karthik really needs to put more focus on his own game; he has scored only 108 runs from seven matches with just one half-century. The additional burden of captaincy was getting to be too much for him; it was best that he handed over the responsibility to someone better equipped.
Nayana Mookerjee,
Calcutta