Lesson from Fifa World Cup: Diversity works
Eye on England | In Britain, racism hasn't disappeared but society as a whole now recognises that diversity strengthens the nation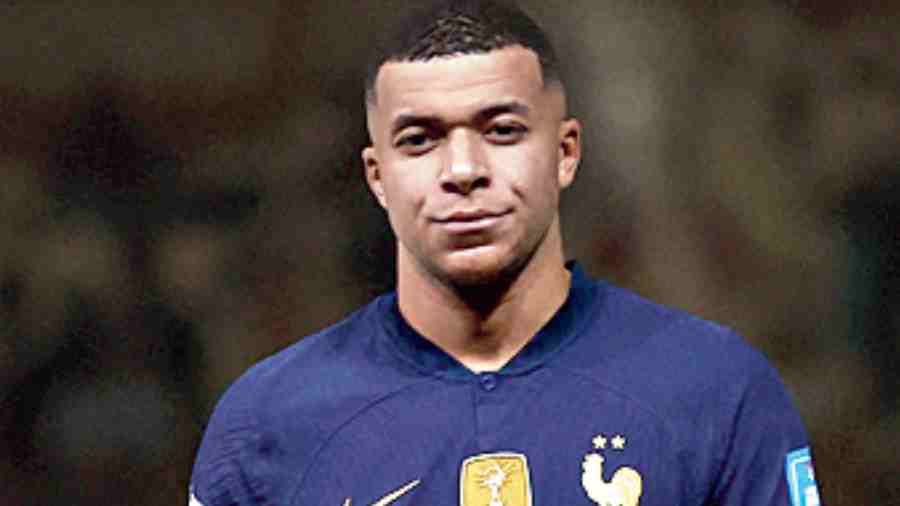 ---
Published 24.12.22, 04:26 AM
|
---
Unity in diversity
If there is a lesson to be learnt from the Fifa World Cup in Qatar, it is that diversity works. This is something that could be taken to heart by India where the government may find that enabling minority communities to flourish will actually be good for the country. In Britain, racism hasn't disappeared but society as a whole now recognises that diversity strengthens the nation. This wasn't always the case but black footballers are now an integral part of the British landscape.
For example, Marcus Rashford, who has used his status as a top footballer to hold the government to account on issues of child poverty, was born in Manchester but one of his grandmothers came from the West Indian island of Saint Kitts. Among other English players, Raheem Sterling was born in Jamaica to Jamaican parents and moved to London at the age of five. Bukayo Saka was born in London to Yoruba Nigerian parents. 
With France, I read a report that said "the team's star player Kylian Mbappé might have grown up in the suburbs of Paris, but his father, Wilfried, is from Cameroon and his mother, Fayza Lamari, from Algeria... Ousmane Dembele's mother, Fatimata, is Mauritanian and his father, Ousmane Snr, from Mali. Similarly, Aurelien Tchouameni is of Cameroonian descent while Dayot Upamecano has roots in Guinea-Bissau. Jules [Kounde] has mixed Nigeria, Togo and Benin ancestry, while Eduardo Camavinga was born to Congolese parents... Despite the diverse set of players, it hardly caused any problems for coach Didier Deschamps to integrate all of them into the national team successfully... the team has often been hailed as a symbol of diversity and unity with its feats being celebrated and cheered..."
Many fairy tales
It is always fun when there are children in the theatre audience, as was the case with Hex, an adaptation of Sleeping Beauty, at the National Theatre in London. The classic fairy tale is about a princess who is cursed to sleep for a hundred years by an evil fairy but is awakened by a handsome prince. Hex, an offering for Christmas, takes bits and pieces from many versions from around the world. What I hadn't realised is that there is an Indian version of Sleeping Beauty, according to the National: "A story from India collected in 1920, called The Petrified Mansion, tells the tale of a sleeping princess, but from the point of the prince discovering the princess in her frozen mansion." In Hex, I tended to go with the kids. Their favourite appeared to be Queenie, the Ogress with a taste for children, not least her own grandchildren (who survive, by the way).
Great minds
Indian-origin prime ministers are like buses. You wait for ages and then two come along at the same time. I refer to Leo Varadkar back as the PM in Dublin, while in London, Rishi Sunak is celebrating his first Christmas in 10, Downing Street. One hopes that two sensible Indians can come up with a compromise on the almost intractable problem of the Northern Ireland protocol. Meanwhile, I am going through a big bundle of newspapers and deciding what clippings to keep on Rishi. The media proved to be very unreliable when it came to covering the Rishi story over the year. The Daily Telegraph and the Daily Mail used their considerable influence to back Liz Truss for the Tory party leadership, choosing not to believe that her unfunded tax cuts would lead to disaster.
Page turners
This has been another excellent year for books. It ended with a dinner at the Victoria & Albert Museum to announce the Financial Times Business Book of the Year Award. Guests staggered out with a heavy goody bag containing copies of all six shortlisted titles. I am currently gripped by one dealing with international shipping which reads like a thriller — Dead in the Water: Murder and Fraud in the World's Most Secretive Industry by Matthew Campbell and Kit Chellel.
The winner this year is Chip War: The Fight for the World's Most Critical Technology by Chris Miller, associate professor of international history at Tufts University's Fletcher School of Law and Diplomacy in Massachusetts. The £30,000 award recognises a work which provides the "most compelling and enjoyable insight into modern business issues".
Roula Khalaf, the first woman editor of the FT and chair of the judging panel, summed up why Chip War had won: "The fight for semiconductors and the quest for supply chain resilience are among the biggest economic and business stories of our time and will be for much of the near future. [This] is one of the most important books that I've read this year. It's engaging, with fascinating characters and many twists and turns. It is a must-read for... business leader[s] and policymaker[s]."
Footnote
The Daily Mail said, "A star is born", and hailed Rehan Ahmed as "The boy wonder", as the 18-year-old, Nottingham-born leg spinner took 5 wickets for 48 in Pakistan's second innings in the Karachi Test as England completed a 3-0 clean sweep. Ahmed's father, Naeem Ahmed, a former cricketer who was born in Pakistan but immigrated to England, was in the stands cheering his son on. Diversity has turned traditional loyalties upside down.