Soney ki Chidia And other Chidias
The One. That which we were once and that which we are promised to become once again. Pride of this Planet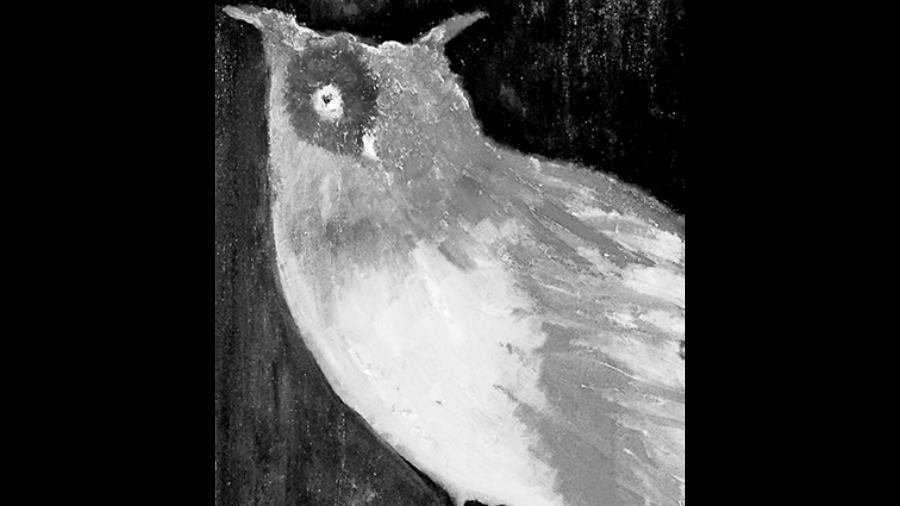 ---
Published 11.09.22, 03:33 AM
|
---
What bird was it, the golden bird, the soney ki chidiya? Haan. Now go to sleep. This is the Soney Ki Chidiya speaking. We have arrived. There is no next station. The doors will not open. And what mulk was it, what nation, that was shaped like it? Like the soney ki chidiya? Was there even a soney ki chidiya?
Think about it.
Maynah boloonga mynah boloongi. Okay then, if you won't tell me it in masculine and won't tell me it in feminine, we shall leave it there. No need to get others in. We shall be struggling if we do, I mean, you know, beyond the masculine and the feminine we begin to get pretty much into the entire gamut of the alphabet, hai na?
But that's not what we are after. We are looking for the bird, the chidiya, the soney ki chidiya. The One. That which we were once and that which we are promised to become once again. Pride of this Planet. Burnished so that we can be seen brighter from space than the Wall of those people who have taken away acres of our watan and those we are so petrified of that we cannot even dream of naming. No. No. Nobody has come. Nobody has taken. Nobody is sitting. Van De Mat or whatever it is that you say or we say.
But that's not the point, that's not the issue. Where were we? We were being overtaken, but we were still ahead. But that is neither here nor there. Where were we? Where is she, or he, or it, sleeping, this soney ki chidiya or soney ka chida? What bird is it, bhaaaiyon aur behnon?
Hiraman tota? A being after my heart, repeats what I say and says nothing else. But it is not Hiraman the tota because I can smell the shit and it does not smell like tota shit.
So Bulbul? But no, the Bulbuls are all under the back and buttocks of the kaala paani fellow, I forget his name, some sawmill sort of name.
Peacock? Hmm, I may not like the pride of their strut, and I hear worrying things about the consequences of their teardrops. Could they really be so potent as to be child-bearing? Who knows? We aren't big on science, so who knows? (Although I care.)
Kabootar? Pakistani, pucca ji.
Crow. No, that's what I do, thank you.
Hen? But no hen without a cock, haina?
Kingfisher? But we are vegetarians! No chance!
So could it be me? Or mine?
Barbaad gulistaan karne ko
Bas ek hi ullu kaafi hai
Har shaakh pe ullu baitha hai
Anjaaam-e gulistaan kya hoga
Aur, ahem, arz kiya hai
Yeh ullu jo kehlata hai
Yuun hi toh nahin kehlaata hai
Yeh band aankh pe udta hai
Aur khuli aankh se sota hai.