Kashmir University's centrality in conflict-resolution cannot be overemphasised
The university has the potential to emerge as a stakeholder in peace-building by fostering a fruitful engagement among governments, students and the people.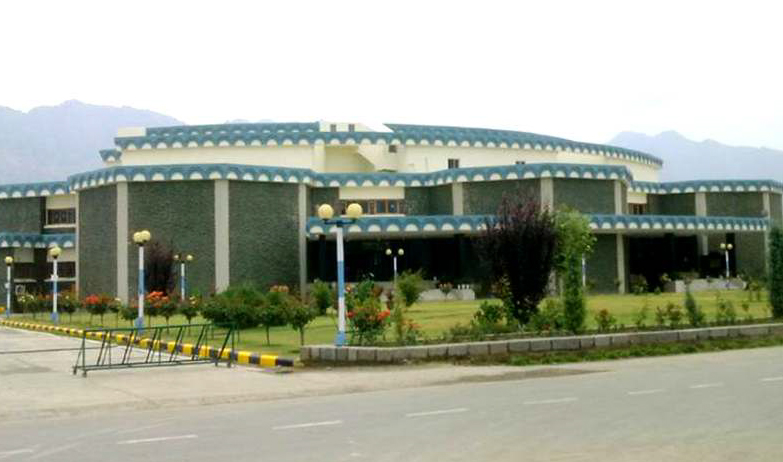 Kashmir University
(Wikimedia Commons)
---
Published 12.08.19, 06:01 AM
|
---
The Kashmir conflict has cast its shadows on all facets of everyday life in the Valley, affecting the foundations of social, economic and political institutions. It has had a deep impact on the psycho-social fabric of society, ingraining itself as a part of the cultural memory of the Kashmiri community. The dynamics of the conflict have also adversely affected educational spaces, damaging higher education in particular.
But universities in a conflict zone can serve as agencies for the convergence of diverse ideas. Such critical and innovative thinking may even offer solutions to the conflict. Apart from being a register of educational progress, a university can also be conceived as a political landscape. The representative character of a university unlocks its potential as a tool of conflict-resolution and peace-building.
Higher education is synonymous with the management of crises and contradictions through the output of quality research. But universities are seldom called upon to take on and extend this challenge. Unsurprisingly, the role of Kashmir University in stimulating an engagement for peace and progress remains underexplored even though the institution has borne the brunt of the conflict in the state. Given the pressures that this university operates under, its potential to function as a democratic medium has proved to be a singular challenge. The prevailing atmosphere of fear has prevented students from pursuing freedom of thought. In the larger scheme of things, KU's centrality in conflict-resolution in this restive state cannot be overemphasised.
Universities contribute quite as much to social reproduction as they do to social transformation. At a time when conflicting claims have permeated the public consciousness, KU can train students and scholars to become leaders and also function as an alternative platform for addressing social problems by equipping students with reason and a critical perspective. The university has the potential to emerge as a stakeholder in peace-building by fostering a fruitful engagement among governments, students and the people.
Every Kashmiri wishes for a peaceful transformation of society towards a future that has an inclusive approach when it comes to economic, social and political developments. Universities such as KU should incorporate peace education into the curriculum. It is not enough to be an expert in a specific field to be able to concretely contribute to programmes promoting good governance and conflict-management. KU would need well-trained experts with the ability to intervene in particular situations in an efficient and timely manner as well as those capable of providing broad answers to the specific challenges confronting Kashmir. This, however, requires reimagining universities as institution actively engaged in serving society.
The contribution of higher education to peace-building goes beyond its traditional pedagogical ruminations. Therefore, a university must include and promote peace building literature. Conflict, in spite of its all-pervasiveness, is seldom given space in the rigorous dissection of contested political vocabulary.
By letting academic spaces push the limits of what is possible, by reflecting on and re-assessing — through constructive articulation — 'truths', universities, including KU, can bridge existing gaps and accomplish sustainable peace.