We have all failed Kashmir
Pakistan and India have played politics over the region. But have we ever really thought about the Kashmiris?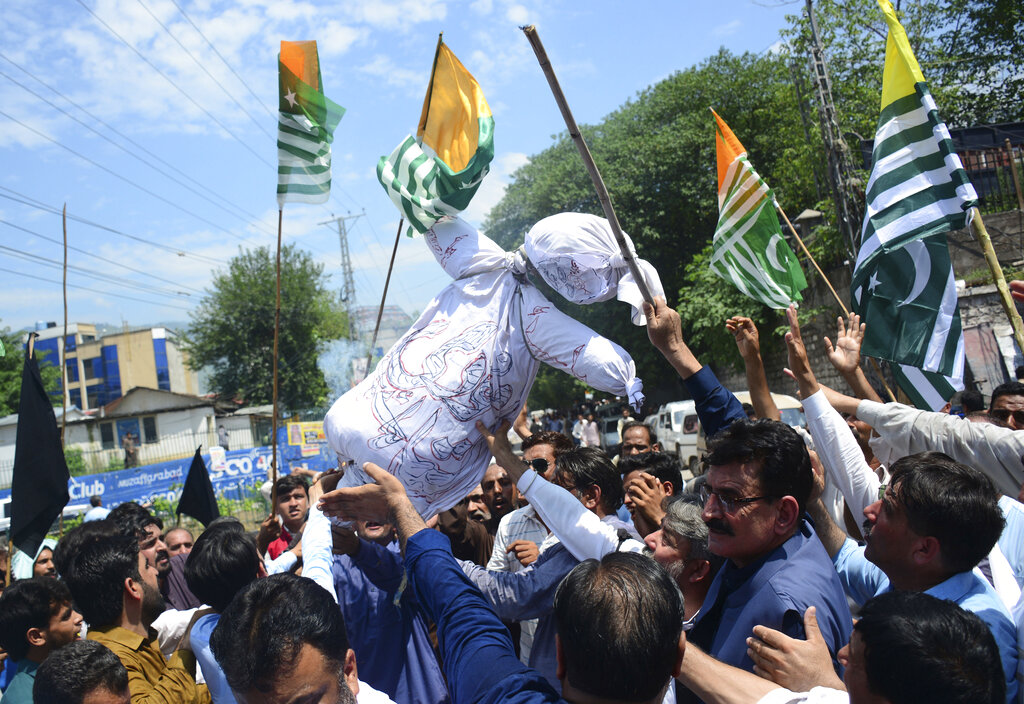 ---
---
At a certain point I lost track of you
They make a desolation and call it peace
When you left even the stones were buried:
The defenceless would have no weapons
— Agha Shahid Ali, "Farewell"
Kashmir was described as "the country without a post office" by the poet, Agha Shahid Ali. When India revoked most provisions of Article 370, Jammu and Kashmir became one as it lost its identity and its status in one fell swoop. Kashmiris were kept in the dark and cut off from the rest — quite literally — while the Government of India decided to alter its destiny.
During a visit to Kabul in 2011, an Afghan colleague had said that most Afghans are suffering from depression due to years of war and chaos. It made me wonder how Kashmiris feel after seven decades of war, militancy and unrest. Kashmir has been a bone of contention between India and Pakistan. We have fought wars over Kashmir. We have played politics over Kashmir. But have we ever really thought about the Kashmiris?
Kashmiris are the ones who have suffered the most. They live in one of the world's most heavily militarized areas. Their relatives, friends and loved ones have gone missing. They have lost hundreds of thousands of lives. They have seen mass graves. They live under constant fear. They are cannon fodder for two nuclear-armed neighbours. They are the ones who are suffering.
The Narendra Modi government had plans to abrogate Article 370 for a long time now, but not many thought he would do it in the manner it was done. First, there was the 'threat' to the Amarnath pilgrims. Then the detentions began. This was followed by a complete blackout. Leaders of mainstream parties were arrested, including two former chief ministers. Kashmir was bleeding while the rest of the world slept.
Pakistan was caught off guard when Modi made his move. A joint session of Parliament was called the next day. The prime minister, Imran Khan, addressed the session where he alleged that the ideology of the Rashtriya Swayamsevak Sangh was divisive. Among other decisions, Pakistan's National Security Committee decided to downgrade diplomatic ties with India and announced the suspension of bilateral trade. The Indian high commissioner was asked to leave Pakistan and it was also decided that Pakistan's high commissioner-designate would not be sent to Delhi.
While these measures may send a strong message to the world, I don't think they would make a difference to the sufferings of the people of Kashmir. War is not an option; it never is. Some ministers from the ruling Pakistan Tehreek-e-Insaf have hinted at it but it really isn't an option, especially for two nuclear-armed states. There will be more engagement on the LoC between the two neighbours. The future looks bleak.
What I see ahead is a lot of bloodshed and a lot of violence. When the Kashmiris are finally let out of their homes, when their connection with the outside world is restored, they may react adversely. Prime Minister Modi may think that he has thought this through, but even the best-laid plans can go awry. This generation of Kashmiris may not be amenable to any change. They feel betrayed. Many think that by stripping the state of its special status, India has taken away its identity.
The formula suggested by Pervez Musharraf may have been a viable option for peace but India delayed it and then it was too late as Musharraf was ousted. Now there seems no way out. Maybe there will be a way out eventually. But we cannot be sure.
The PTI government in Pakistan is being criticized for not being proactive on Kashmir. Well, the government is more interested in local politics — in arresting leaders of the Pakistan Muslim League (Nawaz). Maryam Nawaz Sharif was arrested yesterday. The former finance minister, Miftah Ismail, was arrested just a day before Maryam's arrest. The former prime ministers, Shahid Khaqan Abbasi and Nawaz Sharif, are already in jail. The former president, Asif Ali Zardari, is also behind bars. This government wants to obliterate its rivals. It may not have succeeded in convincing the world about the situation in Kashmir but it may convince its followers that 'corrupt' leaders are the bane of all problems in Pakistan.
We have all failed Kashmir by playing politics. Kashmir will not wait. It may take matters up in its own hands. These are dark times. May we all see a new, bright day in our lifetime.