Is All Well In Lalla Land?
We do not know a lot of things. Including whether this is where He wants to be. Where He once belonged.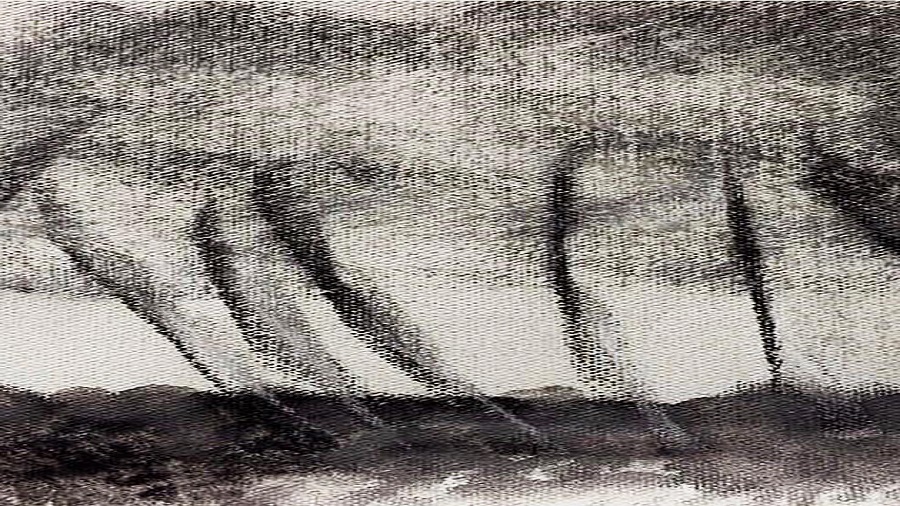 ABSTRACT: Is All Well In Lalla Land?
Anon
---
Published 09.08.20, 12:02 AM
|
---
All of this is happening in His absence. He is not here, but who or what is to stop this happening? They go on happening, yeh zindagi ke melay. We do not know where He is, or what He might be up to. We do not know whether he intends returning. At all. Ever. Such a toxic mess we have made of this place, who in their right senses would want to return? And He is the possessor of right senses, that is what we want to believe and have faith in. That is why He is He.
We do not know a lot of things. Including whether this is where He wants to be. Where He once belonged.
You are. Everywhere. Where are you not. Tell me. To locate you is to commit the sin of denying your omnipresence. What's happening?
This blasphemy of playing Him to Him, to be aspiring to provide Him what we are, or should be, grateful that He provided us. That is what we understand. He provided. We are the beneficiaries of His provisions.
But we want to return the favour, is that it? We want to turn imposters, become Him. Let's give Him. This, that and the other. Let's fight to give Him his due, He has deserved it. Aham Brahmaasmi, I am the Lord.
Not yet. Don't get carried away. Khuda ban baithe? And now you will do for Khuda what you think Khuda has deserved and been deprived of? You will build Him a house and instal Him there? And then tell Him you have made Him this and that, stay here and I shall come once every while to pay you a visit? Like they do with old folks when they go drop them at old people's homes? And then stride out in society and collect brownie points, or points of whatever is your chosen colour because colour carries such depth of meaning, for what a lovely abode you appointed?
I am looking for Him. I have been looking a long while. And now I have arrived here, having escaped all of that. All of that noise. All of that quarrelling. All of that sound and the fury, and the curses and the name-calling, and all the babble over this Book and not that Book, and the bloodletting and bombing, all that battling that is being done out there in His name, all those unholy rites being conducted in the services of Him, the Holy One, the one and only, who, I am told is not one but many, and many contrary ones. There is my Him. There is his Him. There is their Him. All those Hims may only be one Him but they have been turned into many Hims and each Him has been pulled into battle with this Him and that Him by those that believe in this Him and not that Him. (Would it have been better if we had a Her for a Him? #JustSaying. But probably no. No, positively no. Think why I say that, ponder on it. Her? Several Hers? Imagine the battles multiplied manifold.) Besides, building a home for Her. It would be complicated. It always is, it is one of the things that defines the human condition, the degree of difficulty of building a home for Her. Any Her.
But I am here, in my escape, amid fresh air and freshly sprung roots, looking around. Maybe this is the right place.
Maybe He has escaped here too and sought refuge from all that is being gnashed and pillaged and won and lost and being cast anew in
His name over the piles of what gnashing and pillaging leaves behind? I am looking for Him. Lying in wait, in a moment of respite. Are you here? Please find me. Because I lost you.  
My heart's your home, no other
So why would they seek another
I made you not, you made me me
Conceit it is, to build for you, Praise be.