The Depp End
In the Amber Heard-Johnny Depp defamation trial, the spotlight is on the pathetic global audience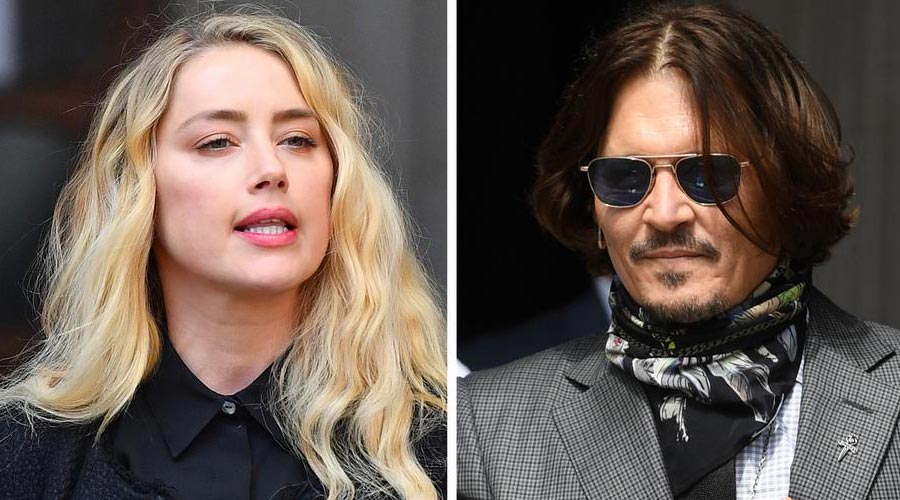 Streaming platforms Twitch and YouTube could be virtual cannons, continually firing clever cuts of the Amber Heard-Johnny Depp defamation.
File Picture
---
Published 29.05.22, 02:04 AM
|
---
If you concede that hashtags are the social media equivalent of arrows, then there are plenty of arrows flying thick and fast from either side. On Twitter, #amberheardvsjohnnydepp, # AmberHeardIsApsychopath, #istandwithamber, #IStandWithJohnnyDepp. On Tiktok #JusticeForJohnnyDepp and #JusticeForAmberHeard. Streaming platforms Twitch and YouTube could be virtual cannons, continually firing clever cuts of the trial. Law&Crime Network on Youtube, though around since August 2015, has acquired a chunk of its 2.67 million subscribers based on its close coverage of the trial; videos with titles such as "Johnny Depp Struggles to Stop Laughing During Witness Testimony" and "Why Did You Call Johnny Depp an Idiot?, Depp's Lawyer Asks Psychiatrist". In some of these, Depp is seen playing to the gallery. One FOX news headline reads, "Court crack-up: Johnny Depp amused over tabloid stories, makes gallery laugh".
Crying Face
American TV networks such as Court TV have seen their biggest spike in years. A Melbourne-based online store started churning out trial merchandise. T-shirts that read "Justice for Johnny" or "Fck Amber". Depp fans in 'Team Johnny Depp' tees have been spotted outside Fairfax County Courthouse, where the trial is happening. Urban Dictionary's e-commerce platform is selling Amber Heard mugs. Printed on one side of the mug is a descriptor for Heard. It reads, "An actress that can't even act and is known best for divorcing Johnny Depp and then lying about her relationship with him to the media". And earlier this month, it was said that Snapchat created a new crying face filter based on Heard. When Heard broke down in court one day, she was accused of "fake crying". Snapchat has, however, denied these rumours.
Herd Mentality
What happened between Amber Heard and Johnny Depp --- notwithstanding their stardom --- is their business. Yes, domestic violence and how to fight it, and how not to suffer it is the larger issue. But their allegations against each other --- bad, ugly, fabricated, not-worth-repeating --- are the court's business. The question is not how sick Depp is, though it is difficult to resist the temptation of a diagnosis. The question is not how pitiable Heard is, because she is not. She is in court and talking notwithstanding Depp's threat of a "global humiliation". The only question that begs an answer is how sick are we to want to have a balcony seat to someone else's unhappiness.