In search of escape plan
Women's portrayal in popular culture telling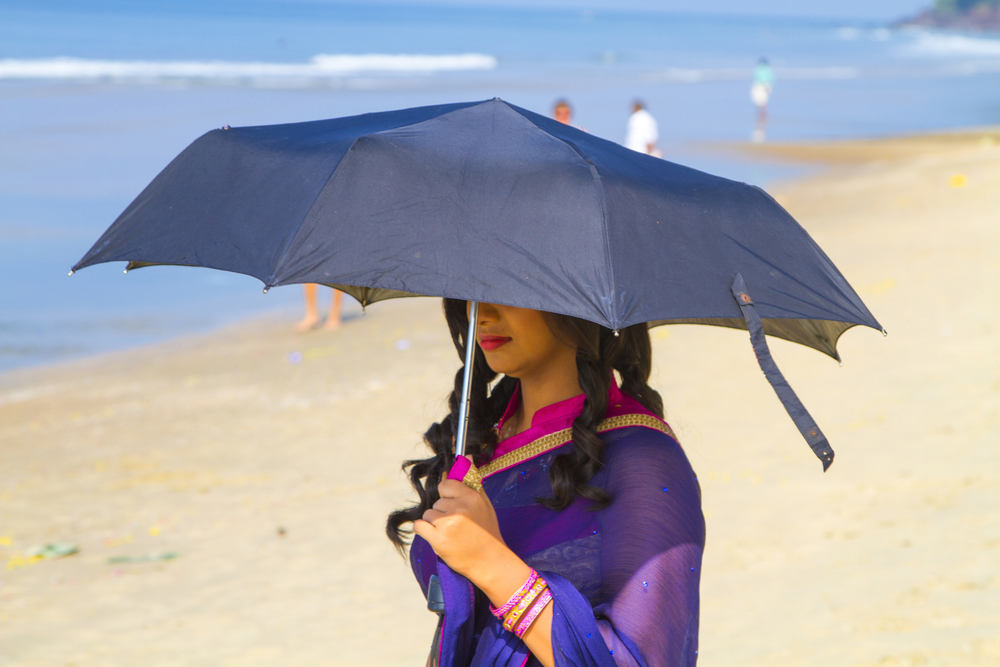 ---
---
The year has piled up behind us and it does not make a pretty sight. The country is littered with shutdowns. As a WhatsApp message sent by a friend puts it, Jet Airways has shut down, there is constant talk of BSNL shutting down, government banks are shutting down, 6.8 lakh companies shut down in FY19, mobile phone service providers are shutting down, Kashmir has been shut down, the internet has been shut down in several parts of the country, CAA is making many parts of India, including Bengal, shut down, the NRC is threatening to shut the whole of India down, the economy is shutting down, our minds are shutting down. All Muslims are being shut down.
Down, down, down. But there is no White Rabbit in sight, no watch, just the feeling of hurtling down with nothing to hold on to, no drink to shrink me so that I can escape, even if into another bad dream. But this is not just a scary dream. It is an endless nightmare, in which we are being strangled by our permanent wordless screams.
Only the onion has risen. And inflation. And the jewellery on the women in the Bengali television serials. The last is the only bright thing in our darkening world and I will hold forth on it a bit.
So I have been watching the gold (or golden) ornaments that the women, most of them installed in glitteringly Hindu households, wear from head to toe. Starting with sinthis and naths, the jewellery picks up momentum neck downwards, with layers of wide, rope-like necklaces cascading down from the throat to the chest to the waist. Sometimes they wear fat waistbands too. The wrists are sheathed in columns of golden bangles.
Such careful toilette provides a welcome break from watching the country burn, or the aftermath of rape. To me, a world where women can take unhurried, unworried baths and then dress up implies a benign social order. But, of late, this little idyll of mine, too, has become disturbed. I am being haunted by a question that I cannot ignore: after all, where do the women find the time to put on so much jewellery?
I have been counting the ornaments on the women, and the ornaments far outnumber the plots. Actually there is only one plot, when the serial is not historical-religious-mythological: a tall, fair, handsome and noble man is married to a beautiful, virtuous, talented and noble woman, but the woman is the man's social inferior, and the women in the husband's family, especially the mother (these are all joint families), humiliate the new bride constantly for this inferiority. And the young couple, though full of desire, do not consummate their marriage. The chaste bride, for some reason, wears less jewellery, but I have a feeling the day she loses her virginity it will be replaced by gold.
At last count, a particularly vicious mother was wearing 17 pieces of jewellery, one more than the tradition-approved sola shringar (16-item adornment with jewellery). So I wondered how much time she took to wear them. Later she must have taken them off before her afternoon siesta, and kept them back in the jewellery box, and taken them out again in the evening, and put them on again, and taken them off again. (But she must have!)
This just leaves her with enough time to be a tyrant with her daughter-in-law, who never protests. But if it is still enough for women in popular culture to be embodied as only these two extremes, a malignant matriarch wearing jewellery, and a submissive, sexy, virginal wife, how can we imagine other women? So how is it that these other women, a poor girl who wants to be a lawyer, a young woman who is a doctor, in Unnao, in Cyberabad, will not be just plucked and raped and burnt and killed?
Because in a sense they do not exist. Or should not exist. Still. And because rape is a popular culture. Still. The same one that drapes women in jewellery. Killing rapists will make no difference.
I think I will only watch food programmes from next year.