Fatal mix: IMA against Ayurveda surgery
Although medical pluralism is not necessarily a bad thing given the paucity of healthcare professionals, this requires thorough and strictly regulated training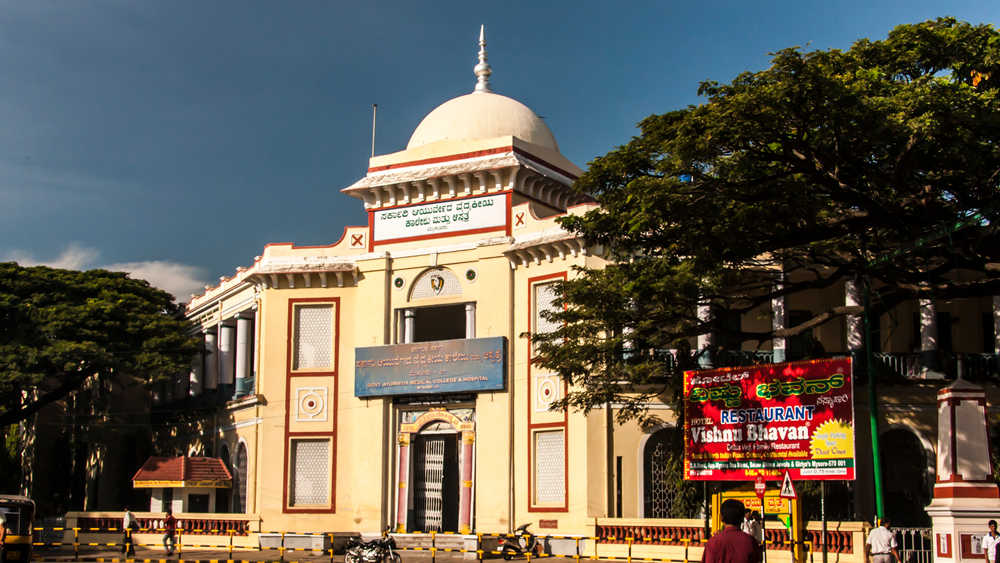 Government Ayurveda Medical College & Hospital established in Mysore, Karnataka.
Shutterstock
---
Published 30.11.20, 12:05 AM
|
---
The Indian Medical Association has written to the Centre asking it to withdraw the gazette notification, which seeks to allow practitioners of ayurvedic medicine to perform 39 general surgical and 19 ear, eyes, nose and throat procedures that fall under the aegis of modern medicine. Although the Central Council of Indian Medicine has argued that the details of these surgical procedures were already laid down in the syllabi of ayurvedic postgraduate courses, the IMA's reservations cannot be brushed off. Modern medicine is synonymous with scientific advancement. It is unlikely that ayurveda can match modern medicine when it comes not just to efficacy but also training, quality research and the output of knowledge. Had this been the case, India's rich and famous would have made a beeline for ayurveda clinics and not state-of-the-art hospitals when afflicted with a serious illness. Yet, the signs of a push towards integrating traditional and modern medicine is discernible in policy.The National Education Policy, 2020 mentions medical pluralism and lateral movements that could lay the foundation for mixing these two systems. A 'bridge course' aimed at granting licences to practitioners of alternative medicine to prescribe allopathic medication and the creation of a national register for a new class of medical practitioners called 'community health providers' — their qualifications remain unclear — testify to this blurring of medical borders.
Although medical pluralism — a philosophy that aims to assimilate diverse systems of healing — is not necessarily a bad thing given the steep paucity of healthcare professionals in India, this requires thorough and strictly regulated training. Between 2016-18, the CCIM itself found at least 138 ayurveda colleges unfit to run undergraduate or postgraduate courses. Around 45 per cent of the people who practise medicine in India do not have any formal training in either format. An untrained corps of medical practitioners — whichever stream they may hail from — will only do more harm than good. Quality healthcare is a fundamental right and people in rural areas — where the shortage of modern medical practitioners is most acute — should not be left at the mercy of quacks. There are also worries — these can never be ignored when the Bharatiya Janata Party is in power — of the Centre trying to push through a particular kind of ideology in the name of boosting India's healthcare sector. After all, the prime minister himself believes that the first plastic surgery was performed on Ganesha.