Editorial: Patchy network
Vodafone lifeline means the threat of a duopoly in telecom has been warded off for now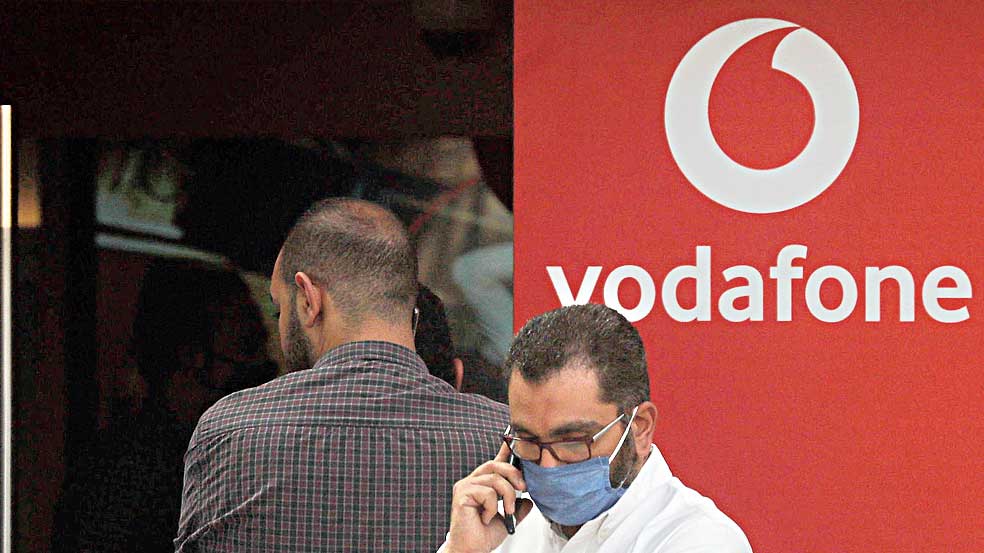 ---
Published 15.01.22, 12:34 AM
|
---
The threat of a duopoly in the telecom sector has been warded off for now. Earlier this week, Vodafone Idea grabbed the lifeline that the Narendra Modi government tossed to a floundering industry in September last year with a package of reforms that included a four-year moratorium on the repayment of outstanding dues and the option to convert penal interest on the outstanding amount into equity. Vodafone's decision to exercise the debt-to-equity conversion option has created a situation where the Government of India will emerge as the largest shareholder in the beleaguered entity with a 35.8 per cent stake. The Centre will have to forego an amount of around Rs 160 billion out of the overall sum of Rs 920 billion that Vodafone Idea has to repay the government, which includes almost two decades worth of legacy dues and deferred spectrum payments. No one can rule out a further quibble over the dues but, effectively, the problem has been kicked down the road into a misty future.
 
The Centre already has two telecom millstones around its neck: the State-owned Mahanagar Telephone Nigam Limited and the Bharat Sanchar Nigam Limited. Clearly, it does not want to be saddled with another one. The government has already indicated that it has no intention of running Vodafone Idea and will not appoint a representative on the company's board of directors. The immediate concern for Vodafone Idea will be to raise funds and continue operations as it struggles to fight off competition from Bharti Airtel and Reliance Jio even as it continues to lose subscribers. The existing promoters of the telecom company — Vodafone Plc and the Aditya Birla group — have been reluctant to pump money into the company after being forced to write down their investments in the past. In such a situation, it has become imperative for the company to find a set of moneybags who will be brave enough to bet on the future of a company that is battling to improve its cash flows.

The looming 5G spectrum auction will put greater pressure on its balance sheet. The company will, however, be hoping that its fortunes will change now that the industry has started to raise tariffs, signalling an end to the pricing war. It does hold one advantage: its post-paid subscriber base at 20 million gives it a 29.6 per cent market share, slightly ahead of Airtel's 25.6 per cent. This is where the fight will become intense. According to one brokerage's estimate, Vodafone needs to raise its average revenue per user from Rs 233 per month to Rs 357 if the entity wants to survive beyond four years when the dues eventually become payable. This is hard to achieve and would call for repeated tariff increases. The telecom regulator must allow the market forces to determine how the game plays out; any unfair competition in terms of pricing could torpedo Vodafone Idea's chances of recovery.