Editorial: New wings
Air India: Tata takeover comes at a time when the crowded aviation sector is poised for churn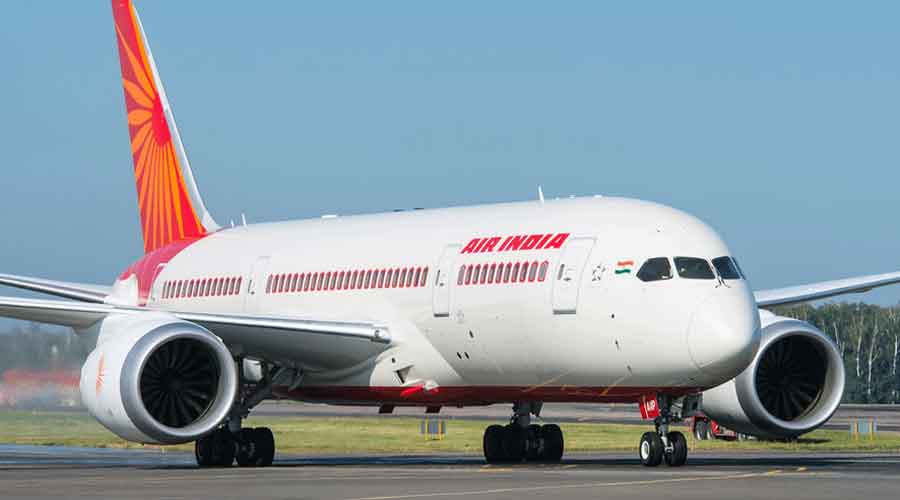 Tata Group finally regained control of Air India, seven decades after the government had nationalized the carrier.
File photo
---
Published 31.01.22, 12:15 AM
|
---
It has been a long time coming but on Thursday, the Tata Group finally regained control of Air India, seven decades after the government had nationalized the carrier. The handover marks the Narendra Modi government's first successful privatization effort, eight years into its stint in power. It is a pivotal moment for Air India, the country's aviation sector, and the government's role in running businesses. For the airline, which J.R.D. Tata launched in 1932, the homecoming promises to be filled with emotion and challenges. The Tatas had attempted to buy a 40 per cent stake in the airline at the turn of the century in partnership with Singapore Airlines, but the Southeast Asian firm pulled out, killing those plans. This time, with the whole of Air India up for sale, the Tatas decided to go all out on their own. It worked, for a price tag of Rs 18,000 crore. Now, it must deal with a series of air pockets — from a pandemic that refuses to go away and will likely bleed the already debt-ridden Air India further, to an experienced, unionized workforce that is not accustomed to a corporate culture. India's flag carrier relies on an aging fleet of planes and will need fresh ones to turbocharge its recovery.

But it is not just the Tata Group that is staring at a brave new world following its acquisition of Air India. India's crowded aviation sector is poised for churn too. The Tatas already run a full-service airline, Vistara, with Singapore Airlines, and a low-cost carrier in AirAsia India. It now has a second full-service carrier in Air India, and an additional low-cost service in Air India Express. How will Air India market itself as fundamentally distinct from Vistara, and AirAsia India from Air India Express? Will the Tatas merge some or all of these airlines, and will their overseas partners agree? And what will all of this mean for IndiGo, the market leader? Meanwhile, this should also serve as a moment for Mr Modi's government to reflect on its track record. Between 1998 and 2004, Atal Bihari Vajpayee ran a government dependent on coalition partners, at a time when the Bharatiya Janata Party was much weaker than it is today. Yet, that administration privatized 12 State-owned enterprises. For all its claims of working toward 'minimum government', Mr Modi's team has only struck privatization gold for the first time with Air India. It must use this as a point of take-off.