Editorial: Ayci ache
This episode concerning the Air India appointment rekindles the debate about the oppressive business environment in India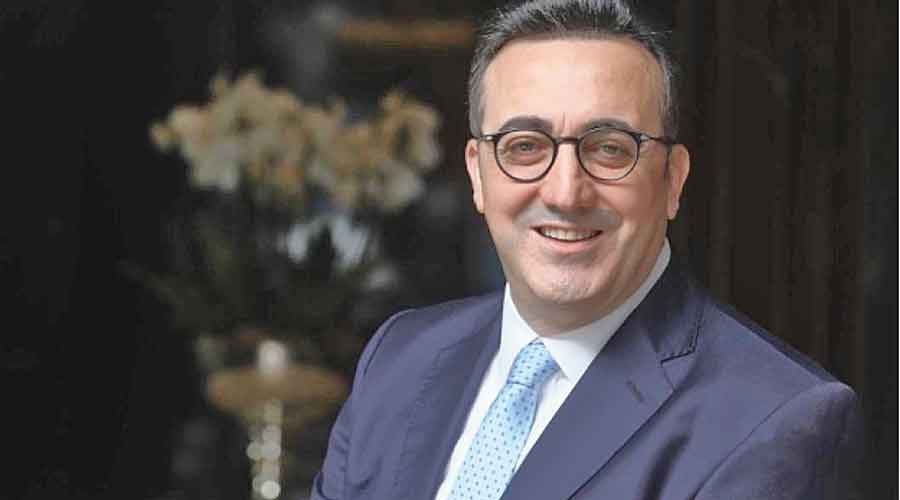 Mehmet Ilker Ayci
File picture
---
Published 03.03.22, 12:32 AM
|
---
Business barons have received another ugly reminder of how right-wing activists can dictate the way they conduct operations in India. A sinister campaign carried out by the Swadeshi Jagran Manch, widely regarded as the economic wing of the Rashtriya Swayamsevak Sangh, scuttled the appointment of Mehmet Ilker Ayci as chief executive of the recently privatized Air India. The campaign against Mr Ayci began almost immediately after the Tata Group, which had acquired the debt-laden national carrier after stumping up a winning bid worth Rs 180 billion, announced his appointment. Mr Ayci is a Turkish national and close to President Recep Tayyip Erdogan. The Tatas, who have the challenging task of cleaning up the mess in Air India, had picked Mr Ayci because of his track record in turning around the fortunes of Turkish Airlines, currently ranked 11th in the World Air Transport Statistics 2021. The airline was steeped in losses in 2015 when Mr Ayci was appointed its chairman. Within two years, it had clawed its way into profits before surging up the airline league tables. Mr Ayci famously achieved his goal without seeking a bailout from the Turkish government or laying off employees. He was just the sort of turnaround man that the Tatas needed — until the SJM flagged him as a 'national security risk' because of his ties with Mr Erdogan, who is regarded as a supporter of Pakistan and had criticized the dilution of Article 370 in Jammu and Kashmir.
Mr Ayci has now turned down the Tata offer and blamed a section of the media for highlighting the campaign to malign his reputation. In one sense, the Tatas, who regained control of the airline that they had launched after a gap of 69 years, were naive in believing that the mandatory security clearance for Mr Ayci would be a mere formality. The Ayci episode rekindles the debate about the oppressive business environment in India when a purely commercial decision can be thwarted by raising the red rag of national security. For the Tatas, it is a rude reminder that they must learn that there are unmarked lines that may forever circumscribe the limits of independent decision-making at the erstwhile national carrier.
There have been suggestions that the Tatas acquired Air India — with all its enviable aviation assets, including landing slots, bilateral flying rights and code share arrangements — somewhat cheap. After all, the upfront cash payment was just Rs 27 billion; the remaining Rs 153 billion in debt will be resolved through staggered payments. The Tatas will still need a host of clearances from the government. Clearly, the red faces over the Ayci episode are a small price
to pay for being unable to read the very opaque rules of the game.