A name! A name! My name unto a kingdom
There's many a legacy win against every legacy loss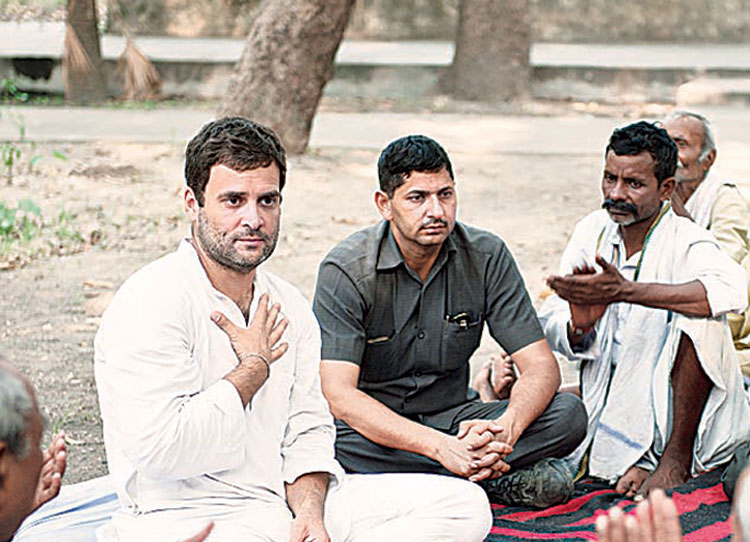 ---
Published 26.05.19, 04:14 AM
|
---
Post the general election results, Union minister Mahesh Sharma said, "This resounding victory signals towards the end of dynastic politics." Indeed, in an election fraught with binaries aplenty, this was a big one — The Kaamdar versus The Naamdar. The Prime Minister himself had thundered self-righteously, "We are not seeking votes for our grandsons or granddaughters but for your welfare and to help fulfil your dreams." And now, Sharma is not the only one who would have us believe that the naamdars have been given the boot.

Sons and daughters
But surely they are mistaken, unless they are not counting anyone other than The Naamdar. And that would make no sense, because there's many a legacy win against every legacy loss. If the late Sunil Dutt's daughter Priya (Cong) lost from Mumbai North Central, it was to the late Pramod Mahajan's daughter Poonam (BJP). If the late Madhavrao Scindia's son Jyotiraditya (Cong) lost from Guna in MP, the current chief minister Kamal Nath's son, Nakul (Cong), won from Chhindwara. Mausam Noor (Trinamul) and cousin Isha Khan Choudhury (Cong), both from the late Ghani Khan Choudhury's family, lost from Malda South, but Bengal chief minister Mamata Banerjee's nephew Abhishek Banerjee (Trinamul) won Diamond Harbour. Rajasthan CM Ashok Gehlot's son, Vaibhav (Cong), lost from Jodhpur, but PC putra Karti Chidambaram (Cong) won from Sivaganga. DMK patriarch Karunanidhi's son, M.K Stalin, secured a decent win for his party in Tamil Nadu and his sister Kanimozhi won her first LS elections from Thoothukudi. Daughter of the late Mufti Mohammad Sayeed, Mehbooba Mufti (PDP) lost from Anantnag in Kashmir, but Sanjay and Maneka Gandhi's Varun (BJP) won from UP's Pilibhit. Samajwadi Party patriarch Mulayam Yadav's daughter-in-law, Dimple, lost from Kannauj, but son, Akhilesh, won from Azamgarh. In the just-concluded assembly polls, Jagan Reddy, who is the son of YSR, the former CM of Andhra Pradesh, swept Andhra, and Naveen Patnaik, who helms a party named after his father — Biju Patnaik — started on his fifth consecutive term as Odisha chief minister…
Whyonearth?
Like it all comes down to The Kaamdar, all else comes down to The Naamdar. All through elections, Rahul Gandhi advocated an all-embracing politics, then why did Amethi — which he has held since 2004 — wrest itself from his embrace? There are stats aplenty one might read into. Number of his visits versus Smriti Irani's; number of days spent there, his stay versus Irani's. MPLADS — money spent, not spent — Irani had alleged Gandhi has not spent the allotted funds in the last 15 years. A recent Harvard study that puts down indicators of nutrition, health and development by parliamentary constituency does not give a glowing picture of Amethi either. After her historic win, Irani posted on social media a meme from the popular web series, The Game Of Thrones, that goes: The North Remembers. It is supposed to be a reference to a people's past betrayals. As Irani's wolf howled at the white moon, Gandhi came into a new kingdom — Wayanad.