Drive-in theatres back in trend
AMERICAN DIARIES: Memorial Day beach parties; educational institutions struggling with reopening; protests against racist police violence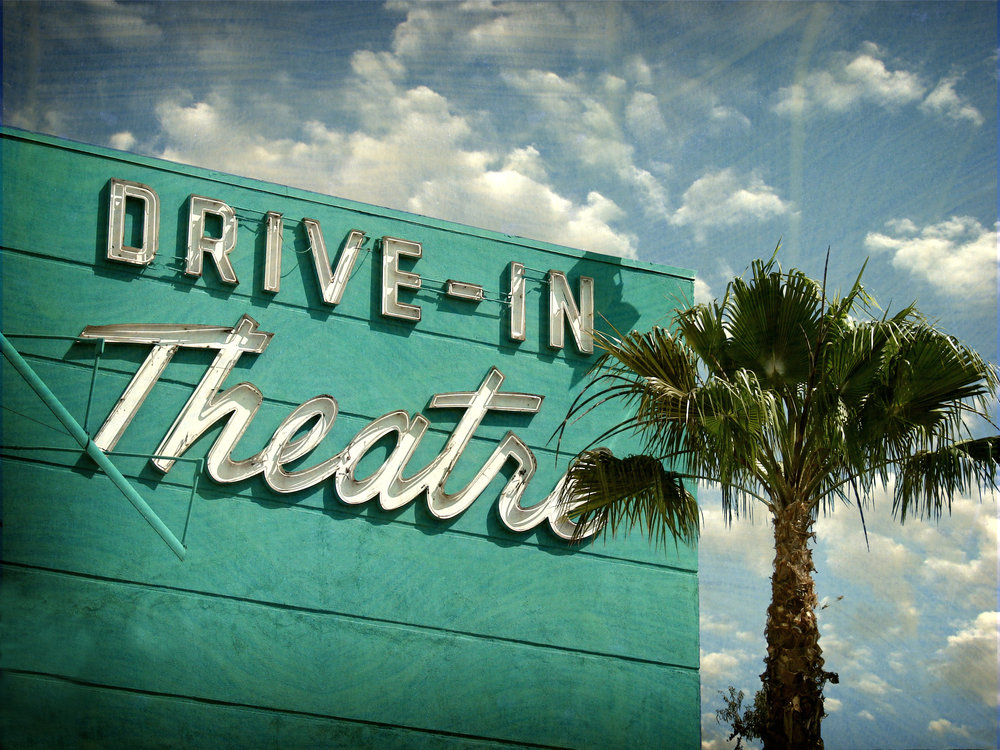 ---
---
One good outcome of the pandemic-induced quarantine in the United States of America are drive-through, or drive-in, outings, which have started again. The trend of drive-in movie theatres was popular in the 1950s and 1960s, but eventually faded away as people started watching films at home. Uptown Drive is a new drive-in festival coming to Yankee stadium parking lot this summer, and will be a novel way for New Yorkers to enjoy being outdoors during a summer that shall be governed by coronavirus-related restrictions. It will take place every weekend, starting in July, and will be a combination of a drive-in movie theatre and a live music concert featuring local NYC artists. It will also have car-side dinner services from various New York street vendors. The hosts and performers will stream to the visitors' car radios. Prices will be set per car, and right now people can join the waiting list.
Currently, thousands of big screens across the nation are shut. This is the time to revive the drive-through trend. People can set out lawn chairs in front of their cars and enjoy a movie on the big screen. According to Hollywood Reporter, there are about 320 drive-in movie theatres across the country that have been steadily reopening as states lift stay-at-home orders. Similarly, drive-in concerts also are trending. Keith Urban and DJ D-Nice are among the first major artists to perform drive-in shows. Earlier this month, Urban performed a surprise concert at Watertown's Stardust Drive-In in Tennessee as a 'thank you' to front-line medical workers from the Vanderbilt University Medical Center.
Different summer
Memorial Day, which was observed on May 25, is typically marked by parades, cookouts and barbecues. In spite of the pandemic, many Americans have abandoned social distancing guidelines and gone to the beach and gathered for pool parties. The long weekend, which traditionally signals the start of the US summer, coincided with the country's Covid-19 death toll approaching 100,000.
In Daytona Beach, Florida, hundreds of people gathered on the boardwalk for a party, in spite of social distancing restrictions, causing the police to break it up. "We got slammed. Disney is closed, Universal is closed. Everything is closed, so where did everybody come with the first warm day with 50% opening? Everybody came to the beach," said the Volusia County sheriff, Mike Chitwood, at a news conference. In Los Angeles, memorials were replaced with virtual ones. However, the day was also marked by a flyover of an 18-plane formation of historic war-birds.
San Diego, with a large population of veterans, moved its annual public event online. "We recognized that we would not be able to conduct our normal Memorial Day commemorations this year, so we built a partnership with four iconic San Diego sites to create a unique virtual commemoration that is the only one of its kind," an official said in a public statement. A survey conducted by OnePoll on behalf of the University of Phoenix tested Americans' knowledge on what Memorial Day signifies. Just 43 per cent of 2,000 people were aware that it is a holiday honouring those who died while serving in the US armed forces.
Study woes
As states slowly lift restrictions, many universities and colleges are grappling with the tough decision of whether or not to open campus in the fall and resume classes in person. Similarly, high school seniors, including international students, must decide whether to go to a local college, take a gap year or apply to a dream school overseas. Hundreds of colleges declared June 1 to be National College Decision Day, the deadline for admitted students to submit deposits. Even among those who have paid, one in six students said they no longer plan to attend, according to data from the consulting firm, Art & Science Group, which polled more than 1,000 high school seniors from April 21-24. The president of the University of Michigan, Mark Schlissel, told CNBC that he is optimistic the school will offer some in-person instruction in the fall. However, it is unlikely that students will be able to gather in large groups or attend football games in the stadium. On the other hand, the California State University System announced that all students across 23 campuses will take fall classes online.
Many international students who already went home for the summer are now in a precarious situation owing to travel restrictions and visa statuses. If they are unable to return to campus in the fall, their F1 visa status will be revoked, since campus presence is a requirement. Unfortunately, institutions are still not sure what to do, and there is an overall lack of information.
Lives that matter
Protests continue to erupt over the death of George Floyd, the unarmed black man who was murdered by a police officer in Minneapolis. Many cities imposed curfews while governors of 23 states called the National Guard to step in. The police officer, who has been fired since, was charged with third degree murder and manslaughter after video footage showed him with his knee on Floyd's neck. Alongside peaceful protesters, a segment of people vandalized stores and stole expensive items. The protests have descended into riots; however, most protesters have been seen preventing violence, protecting one another and marching peacefully to demand justice for Floyd's family and other victims of police brutality. They have been heard chanting the names of other black Americans who have died at the hands of the police, including Breonna Taylor, Eric Garner, Trayvon Martin, and Tamir Rice. In many states, police officers have also been seen kneeling in solidarity and holding up signs against police brutality.
Footnote
While some states are slowly allowing the sale of cocktails to go, people are also trying to make drinks at home. Happy hours were replaced by Zoom happy hours and morning coffee with the Quarantini cocktail. The idea is to drink a cocktail made at home with a few ingredients while reading the latest Covid-related news. The celebrity chef, Ina Garten, garnered love from fans when she made a large batch of Cosmopolitans at 9 am because "it's always cocktail hour in a crisis".