Domestic violence: The hand that hits
FIFTH COLUMN: The chances of a high-status woman facing trauma at home is significantly higher than that of a low status peer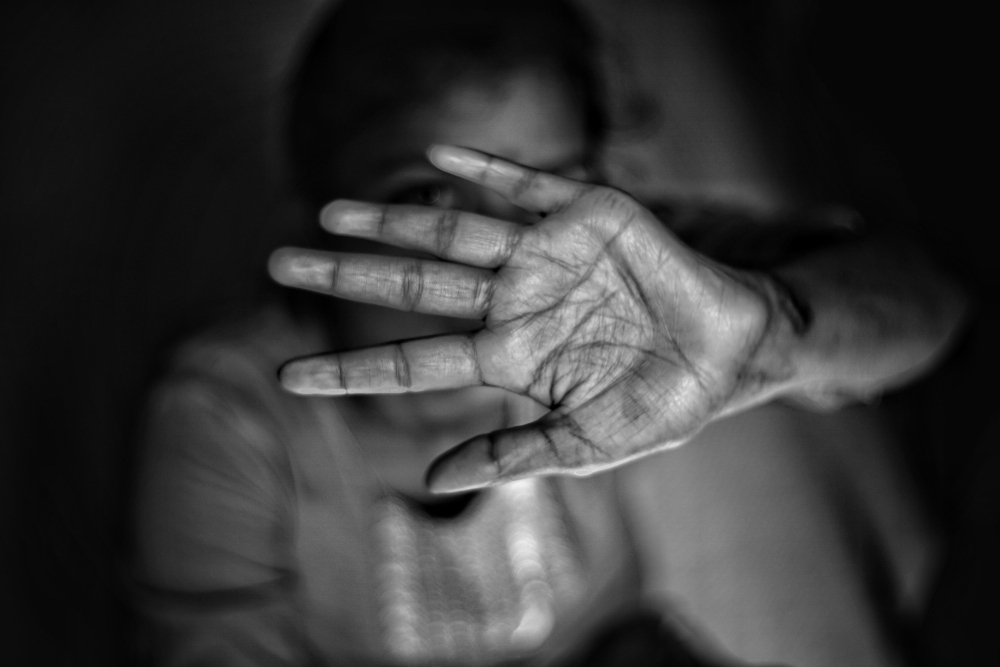 Research in public health shows that women who suffer domestic violence experience serious health problems
(Shutterstock)
---
Published 26.03.20, 06:51 PM
|
---
Domestic violence is a global social problem adversely affecting women. Data from the National Health and Family Survey 2015-16 found that one in three married women in the age group of 15-49 have experienced physical, sexual or emotional spousal violence. Research in public health shows that women who suffer domestic violence experience serious health problems. The cost of domestic violence to an economy — lost productivity, judicial expenditures and so on — is also massive. Addressing domestic violence should thus be a priority for the policymaker.
It is argued that domestic violence can be checked through policies that empower women. Examples of such initiatives include 'Beti Bachao, Beti Padhao', 'Mahila E-Haat', 'Mahila Shakti Kendra, 'Sukanya Samriddhi Yojana' and so on. The argument is simple. Empowering women is likely to result in improvement of their socio-economic status which, in turn, would enhance the bargaining power within marriage, helping them resist violence.
But the empirical research that I conducted with Gaurav Dhamija of the Indian Statistical Institute, Delhi, provided strong evidence to suggest that women's empowerment sans complementary interventions is unlikely to resolve the problem. Using data from NFHS 2015-16, we examined whether women whose socio-economic status is equal to or higher than that of their husbands face higher or lower domestic violence than women whose socio-economic status is lower than that of their husbands. We measured socio-economic status by three alternative indicators: years of schooling, earnings, and employment status. A woman was categorized 'high-status woman' if her years of schooling and earnings were as high as those of her husband's, or if she was employed. A respondent who did not meet any of these criteria was categorized 'low-status woman'.
Using all three indicators, we found that all else equal, the chances of a high-status woman facing domestic violence is significantly higher than that of a low-status peer. For example, measuring socio-economic status by education, we found that a high-status woman was at least 20 per cent more likely to experience less-severe physical violence (pushing, twisting of the arm, slapping), 9 per cent more likely to face severe physical violence (kicking, beating, choking, burning, and so on), 6 per cent more likely to face sexual violence, and 9 per cent more likely to face emotional violence.
These findings can have two plausible explanations. The first explanation stems from the relative resource theory of domestic violence. In patriarchal societies, a high-status woman might be more susceptible to domestic violence on account of violating gender- identity norms. This thus results in compensatory masculine displays of violence since the identity of the man as the primary breadwinner is eclipsed.
An alternative explanation could be the use of domestic violence as an 'instrument' by the husband (the instrumental theory of domestic violence). A relative improvement in women's economic status could cause their husbands to use violence as a tool to extract financial resources from them. Likewise, when the relative economic status of wives rises and it is rational for them to work outside home, husbands resort to the use of violence to thwart their labour market prospects.
Our research seems to suggest that policies to empower women may not always work. In fact, they may even backfire. Our findings, of course, in no way undermine the importance of women empowerment policies, especially in countries like India where gender inequality is pervasive. Rather, it argues for complementing these with interventions that seek to alter gender-identity norms, offer women legal protection and remove barriers on women's access to divorce in order to tackle domestic violence.