Devil in details: Editorial on challenges in India's education sector
Shift to digital learning seems to have not factored in the stress on the non-urban and underprivileged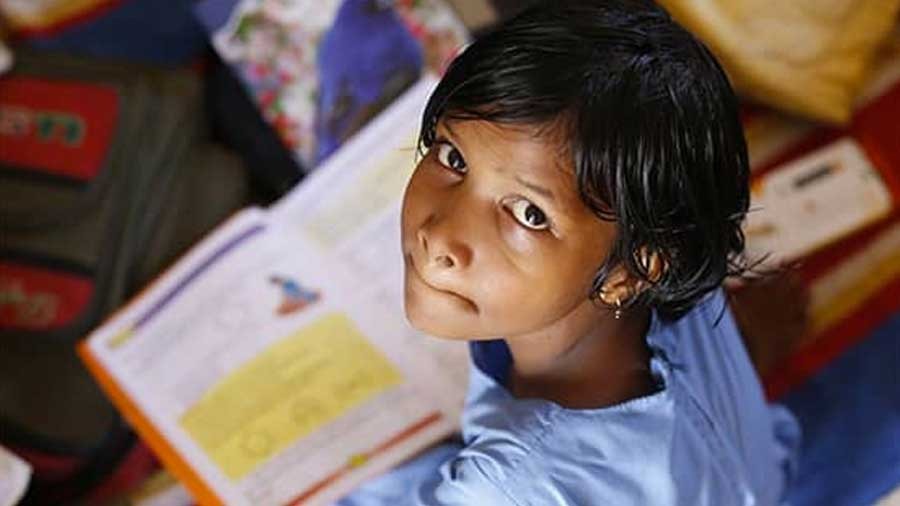 Representational image.
File Photo.
---
Published 09.11.22, 04:34 AM
|
---
Over the years, India has been facing several challenges in education. So it is heartening that the latest Unified District Information System for Education Plus report — a comprehensive annual evaluation of national education — puts forth an optimistic outlook. According to the report prepared by the ministry of education, the overall enrolment of students in schools across the country increased by more than 19 lakh than the previous year, which includes — this is significant — more than eight lakh girl students. That is not all. One of the targets of the National Education Policy, 2020, has been to increase the gross enrolment ratio — regarded as the key to minimising socio-economic inequalities — in school education to 100% by 2030. Under this perspective, the UDISE+ data show that the GER, while still falling short of the said target, has improved across all levels of school education. The boost may be interpreted as an indication of an ailing sector limping back to normalcy after the devastating impacts of the Covid-19 pandemic. However, closer scrutiny would reveal that the picture is not all rosy. The report highlights that the increase in enrolment has been marked by a similar ascendance in the dropout rate, which is nearly twice as much for standards I to VIII, meaning that more young students are leaving school midway. The figure for girls is, expectedly, higher. Moreover, there has been a decline in the number of schools, owing to closures and 'clustering' — grouping — of schools: the former is especially severe in the private sector. Even though government schools registered an increase in enrolment, they accounted for 48.25% of the reduction. While no state figured in the bottom three grades of the performance index, none made it to the top grade either. Worryingly, schools continue to lack the basic facilities for inclusive and quality education.
The report exposes the acute contradictions marring the education system. The shift to digital learning seems to have not factored in the stress on the non-urban and underprivileged. Along with that, there has not been an increase in the government budget for education with the corresponding rise in expenses. Embedded economic stress, combined with rising fee — especially in higher education — is making education inaccessible. The outcomes of these crises range from high dropout rates to poor standards of learning. Education is a public good and one of the fulcrums of a vibrant democracy. Interventions to resolve these hydra-headed challenges must be quick.