One track media minds
The poverty of the discourse is worrying, India deserves better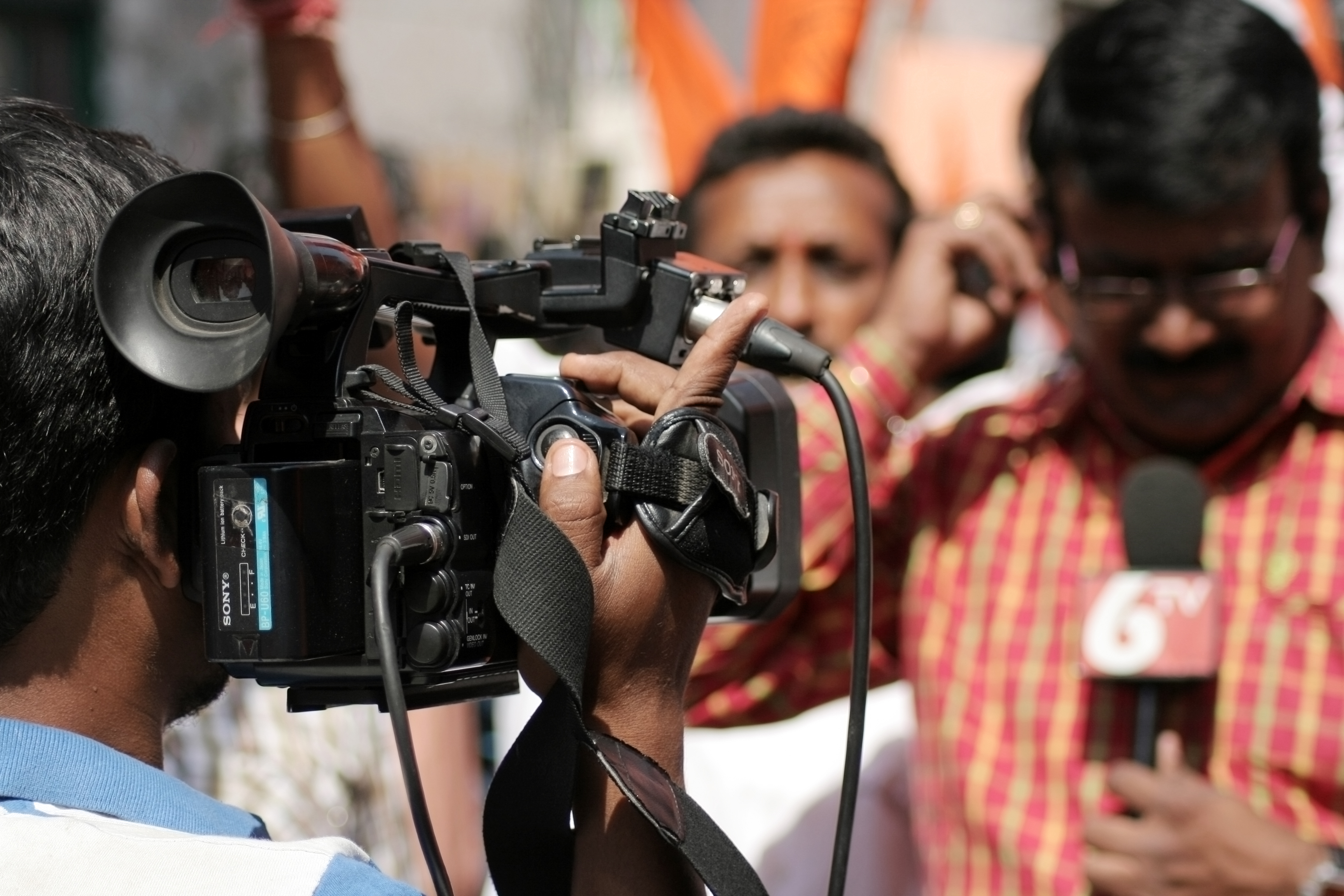 ---
---
Television studios have little patience for news which is not driven by politics, and religion-centred politics at that. The Delhi election has been a classic example of how TV anchors drove the discourse to keep it on protests against the Citizenship (Amendment) Act. There was far less interest in discussing governance as an election issue. As NDTV India's Ravish Kumar pointed out on the day the Delhi election results came in, in the last month of the campaign every question from journalists became about terrorism and Shaheen Bagh.
It is tempting to reduce governance to politics because it sells better. Media coverage was more about what Arvind Kejriwal did not say, and where he did not go, than about what he and his government did on the ground. And when it focused on the latter there was an obsession with "freebies". There is substantially more to the Aam Aadmi Party's performance than populism or freebies but that is not what the commentariat and reporters seize on. And indignantly at that. A Bharatiya Janata Party parliamentarian frequently derided the contest as a bijli-pani election on panel discussions. (Better a bijli-pani election one would imagine, than a Hindu-Muslim one.) Somebody else called it a "freebie wali jhooti rajniti" (misleading politics of freebies) in a TV studio. A formidable woman anchor was huffing, "Free bijli pani is not really development. Infrastructure — roads, flyovers —that is development."
On Sunday morning, during the panel discussion chatter on the occasion of the chief minister's swearing-in, yet another anchor was making disapproving noises about a freebie-instead-of-infrastructure strategy. Kejriwal's counter at the Hindustan Times Leadership Summit in December: "The cost of free bus rides for all women commuters in the city of Delhi is Rs 140 crore. The Gujarat chief minister bought a Rs 190 crore helicopter for himself. Paise yahan se aata hai." (That's where the money comes from.) Anybody fact checking that?
And then there is the question of what constitutes infrastructure. At the same forum, Kejriwal listed what his government's achievements in infrastructure amounted to. In 2015, he said, there were 1,797 colonies in Delhi without internal roads, or pipelines for water and sewage. Of these, 1,281 colonies now have streets and water and sewage connections. But provision of sewage connections to 'kuccha' colonies is not your TV studio panelists' idea of infrastructure.
He also said that when the last AAP government was formed, 58 per cent of the population had access to piped water supply. At the end of five years, he claimed this had gone up to 93 per cent of the population. Again, a claim worth fact checking.
Do the media have any constructive role to play in governance? There is so much space-filling journalism when there is so much accountability reporting needed in our civic space. In February 2019, Kejriwal commissioned a fleet of 200 sewer cleaning machines as a measure to end manual scavenging. There has been remarkably little follow-up on the deployment of these in the city's many dailies. Even as there have been continuing incidents of sewage-cleaning deaths in the months following the flagging off of those machines. Most recently there was one this month, just a few days before the Delhi polls began.
You report those deaths without asking what happened to those machines. The deployment of these machines is a complex process involving engaging contractors and procuring bank loans: it is easy for a government to win brownie points for the announcement and let the rest slide. That is where city reporters and city editors come in, if they care enough about the issue. Caravan and Newslaundry, to their credit, have done some tracking of whether the machines are being sufficiently deployed.
Schools and mohalla clinics are what the AAP government chose to sell itself to the electorate on. No mean achievement that, but working class issues such as those relating to sewer cleaning stay beneath the media radar all year around until deaths occur. The Delhi government keeps announcing revised minimum wage rates for unorganized labour. There are no labour correspondents any more to track how many labour inspectors the city government actually has to enforce the revised wage rates.
And given that this was budget season: in a season of intense discussion on economic issues it is remarkable how little there has been in the press on labour and social security.
Finally, there was Shaheen Bagh. Delhi is the capital and national issues matter in an election here, not least because of the agenda-setting the principal Opposition party was doing. But the daily barrage on Shaheen Bagh in TV and print, made easy because of its proximity to the capital, did no justice to the movement that was unfolding across the country.
A mailing list of women journalists saw its members put together a list of 78 CAA/NRC/NPR protests that they were tracking or had heard of — at eleven locations across Delhi other than Shaheen Bagh, at 39 locations in districts across the length and breadth of Bihar, and several others in Uttar Pradesh, Jharkhand, Maharashtra, Gujarat, West Bengal, Madhya Pradesh, and Rajasthan. Add to this all those protests happening in the South which do not figure in this list. Surely the sheer spread merited wider and deeper coverage on a regular basis?
Elections are a godsend for all media, generating reams of print analysis and TV talk chatter before and after the polls. As soon as the election results came in, TV anchors lost no time in moving on to speculation about Kejriwal going national. Channels were also predictably convulsed over the chief minister-elect's thanksgiving visit to a Hanuman temple. And on the morning of the swearing-in, one channel was replaying its previous day's programme on hate politics, while the owner-anchor of one of Narendra Modi's favourite channels was asking combatively, is Kejriwal trying to be a Chota Modi?
Which is a pity because a performance-conscious government that is accessible to journalists could be challenged on a daily basis if media outlets chose to do their homework.
Since the Union budget announced just a few days before the polls made an allocation towards air quality of Rs 4,400 crore, at least one or two of the long interviews with Kejriwal carried in the Delhi papers on February 6 could have had some questions for him on air quality in his city and how he would lay claim to these funds. But perhaps that is too much to ask for. All of them pretty much asked the same questions and led with similar headlines on Hindu-Muslim versus development.
The poverty of the media discourse is worrying.