Cuts deep: Union Budget 2021-22
A sustained public campaign is necessary to expose the Centre's hypocrisy on 'poshan'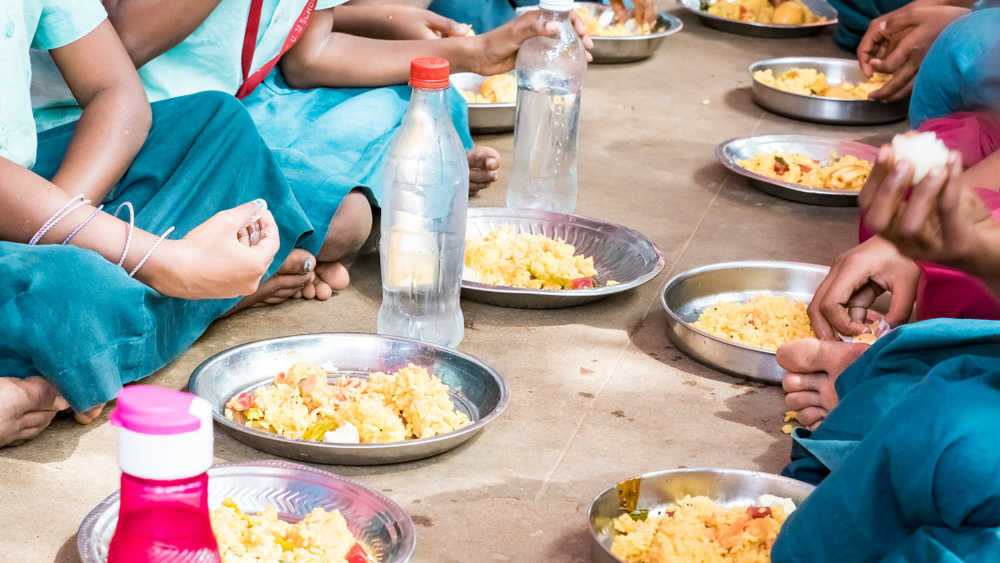 Representational image.
Shutterstock
---
Published 08.02.21, 02:50 AM
|
---
The Union budget is not merely a dossier of government income and expenditure. Its importance lies in it being a concrete representation of a government's vision for the growth of the nation and the welfare of its citizens. This year's budget has left a lot to be desired with regard to the latter. Education has been dealt a severe blow; even with the pandemic posing several hurdles in the path to formal education, budgetary allocation has been cut by Rs 6,088 crore. A closer look at the health sector paints a grim picture too. Paeans are being sung to the finance minister's announcement of a 137 per cent increase in funds for health but data reveal that health services have been given a paltry share of 2.21 per cent of the total Central budget — less than their allocation last year.
Given the government's indifference to key parameters of social welfare, the budget's curtailing of the monetary allocation — by over Rs 5,000 crore — for the Integrated Child Development Services, India's flagship nutrition programme for children up till the age of six years and their mothers, does not come as a surprise. The National Family Health Survey 2019-20 showed a frightening increase in the number of Indian children below five suffering from stunting, wasting and chronic malnutrition. The ICDS's role in combating malnutrition is crucial; for one, it runs the anganwadi programme which, in spite of several weaknesses in terms of infrastructure and expansion, has been known to be successful in reducing infant mortality rates and combating early malnutrition. In 2017, it provided regular food rations to almost 95 million young children and lactating and pregnant women. A well-considered strategy had been expected in the budget in light of the pandemic-induced disruptions in the delivery of meal programmes and other nutrition-related public services. But the funds allotted to the women and child development ministry, which houses the anganwadi programme, have shrunk to 0.7 per cent of the budget, bearing further evidence of the Centre's growing indifference to the health and nutrition demands of those on the margins. It remains to be seen how the government intends to fulfil its promise of 'improving' the nutritional status of the country given its monumental apathy to programmes designed to battle malnourishment. A sustained public campaign is necessary to expose the Centre's hypocrisy on poshan.