Could trams save Calcutta?
The city might be better placed to fix its pollution and urban mobility problems than any other part of the country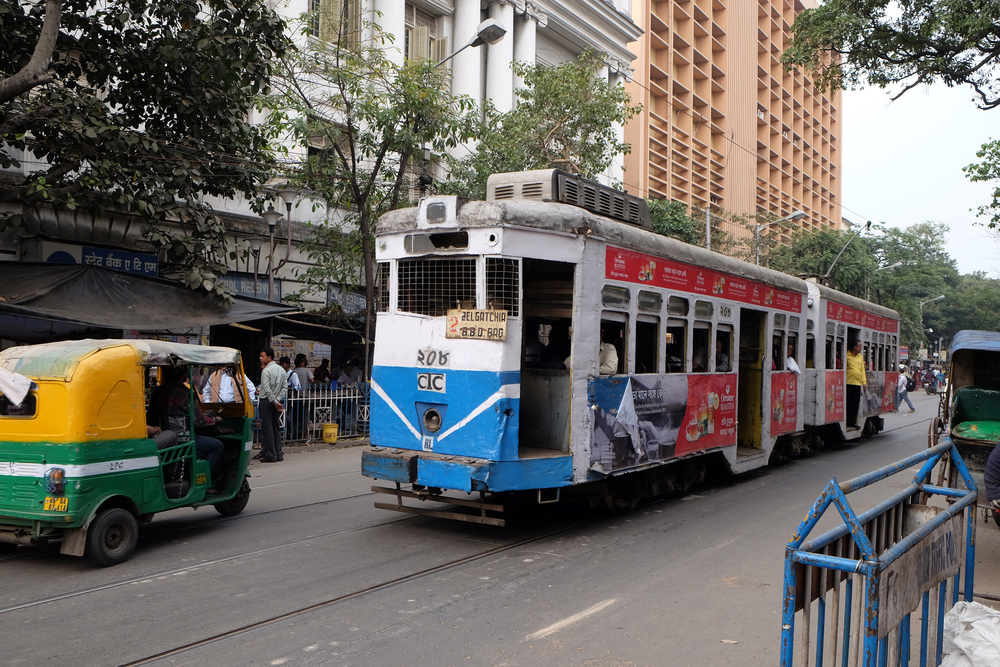 ---
Published 24.01.19, 11:32 AM
|
---
Calcutta witnessed a series of firsts during the latter half of 2018. First fashion store on wheels in September, and first restaurant on tracks a month later. Novel ideas and potential tourist attractions.
In November, we were first again, but this feather we would rather not have in our cap. For the first time, three days in a row, Calcutta's air quality index was higher than that of Delhi. We were the most polluted megacity in the country.
The series of firsts provides us the opportunity to not only revive nostalgia for something from the past but also look for solutions for contemporary urban mobility needs. Trams might be the solution from the past.
We might be particularly well placed to fix our pollution and urban mobility problems faster and better than any other major state in this country. Another first might just be possible. No other major state has the offices of the transport minister and the environment minister vested in the same person, we do. Why not make use of the opportunity?
It needs no reiteration that trams provide higher capacity than buses and create no pollution at the point of use. Given the current state of trams, tracks and services, the proposition of reintroducing trams on a wider scale might seem preposterous. It is indeed so, if we see trams in isolation as an urban mobility solution, and our thoughts are guided by our current experiences. That need not and should not be the case.
First, those of us who regularly use private transport must realize that we are being taken for a ride by the city, the State and other players. If we drive ourselves then that time is not available to us for doing something more meaningful, and if we are being driven around then it is an additional expenditure we are incurring that could have been spent on something else. Private transport is often equated with material attainment but it is in fact the sign that we have been deceived by car and bike advertisements, showroom salespersons and the city. We are more gullible than smart. This is an acknowledgment that will not come easily to most of us but if it does, we can get on with the second part.
All of us, irrespective of the kind of transport we use, need to demand cleaner air. Clean air is part of the right to life enshrined in Article 21 of our Constitution. Article 21 is being invoked here because we are being deprived of this right by the 'State' as defined in Article 12. One way of correcting it is efficient and non-polluting public transport.
Efficient and non-polluting public transport also has the benefit of contributing to climate mitigation action that is MRV compliant; regulations (being worked out as part of the United Nations Framework Convention on Climate Change) on monitoring, reporting and verification of fuel consumption.
Our apathy towards trams is guided by visions of trams struggling against the flow of traffic on one-way streets, tram stops in the middle of roads with moving traffic, snapped electric lines and derailed cars. This is a circular problem; our apathy is because of the ills, the ills are because of our apathy. We, as a city, need to get out of this circularity and our minister with dual responsibility for transport and environment might be just the person.
Trams in isolation will not provide relief, nor in their current form of originating in one depot and terminating in another. Rather, trams should move along circular paths for the duration of their service. These circular paths should be east-west oriented, perpendicular to current and upcoming metro alignments. The up and down tracks on the same street then become redundant and should be on parallel streets along the flow of traffic. These parallel east-west streets could be connected by electric three-wheelers plying north-south. Trams and electric three-wheelers must not compete but complement each other. Same complementarities should apply to metro and bus routes. Then we have a telescopic multi-modal public transport system that is efficient, less polluting and safe. The three-wheelers could have local stand-alone or grid-interactive solar charging stations.
Globally, there are multiple examples of trams being reintroduced. Of these, some have been financed exclusively with private funds and are generating returns on investment. However, there are also examples of struggles and continuous State financing even for costs of operations.
The expenditure of large-scale reintroduction of trams in terms of installing overhead power lines, rails and providing right of way is high, but how high is high? We are already the second-most and, on certain days, the most polluted megacity in the country and our right to life is being compromised. Is it not a reason enough for us to reclaim our city?