Closing minds: Editorial on BJP govt's attempt to change history through education
Saffron party regime eager to suppress the open, curious and critical approach referred by the Constitution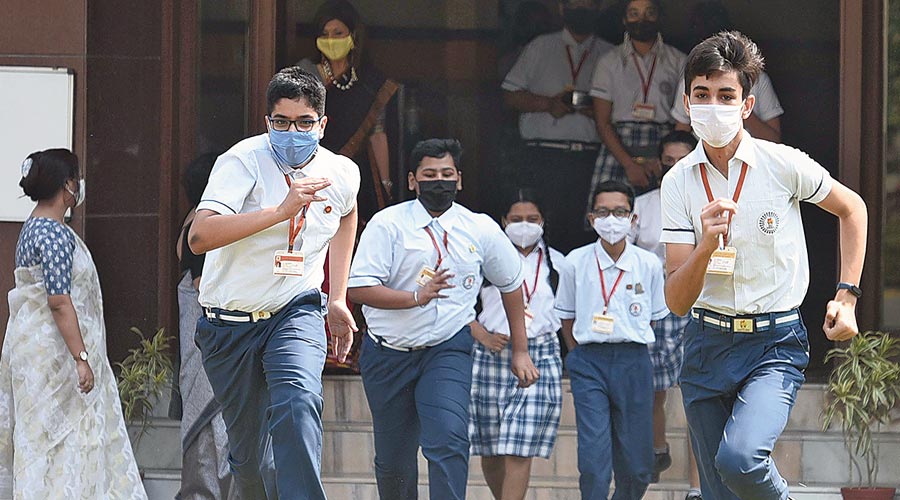 The government has dropped chapters on Islamic empires in Africa and Asia, on Mughal rule in India and on democracy and diversity from different text books for schools under the Central Board of Secondary Education.
Representational picture
---
Published 29.04.22, 03:19 AM
|
---
It was just a matter of time. There were enough hints and pushes of the envelope to suggest that school syllabi in the higher classes would undergo a sea-change. The Centre's plan now, apparently, is to introduce material from the Vedas and other Indian scriptures in texts. There is nothing wrong with the study of texts which are culturally, linguistically and historically invaluable. But the planned introduction must be considered in two different contexts. In the context of the insistent imposition of Hindutva beliefs in every sphere of life, it is most likely that the Vedic material will be read as religious documents that cannot be questioned, not as texts to be analysed. The Narendra Modi-led government's notions about education are unfortunate, if not tragic, for Indians. Ranging from the prime minister declaring that Ganesha's head is an example of plastic surgery and wise men claiming, among other wonders, that peacocks procreate through their tears to a nationwide test on 'cow science' and research on 'cow products', the importance given to absurd beliefs is targeted at the foundations of modern education. The scientific mindset the Constitution referred to calls for an open, curious and critical approach; Mr Modi's regime is always eager to suppress that.
A study of different religious cultures has its own value. So the Vedic materials should be accompanied by lessons in the culture and belief of other religions, since India is home to so many — from Islam and Christianity to Judaism and Zoroastrianism. Their absence is linked to the second context. The government has dropped chapters on Islamic empires in Africa and Asia, on Mughal rule in India and on democracy and diversity from different text books for schools under the Central Board of Secondary Education. There can be little doubt about the direction of these changes, taken as a whole. All political parties in power tend to fiddle with textbooks, but no party has so far attempted to erase memory, change history and force-feed the people its own narrow understanding of Indian culture. Nothing in these moves is unplanned. With the Common Universities Entrance Test emphasizing textbooks prescribed by the National Council of Educational Research and Training, the Centre can be certain about the rush for CBSE texts. More young minds for the new track