China diary: Spare no effort to paint a picture
Beijing has portrayed its handling of the Uighur movement as part of its fight against terror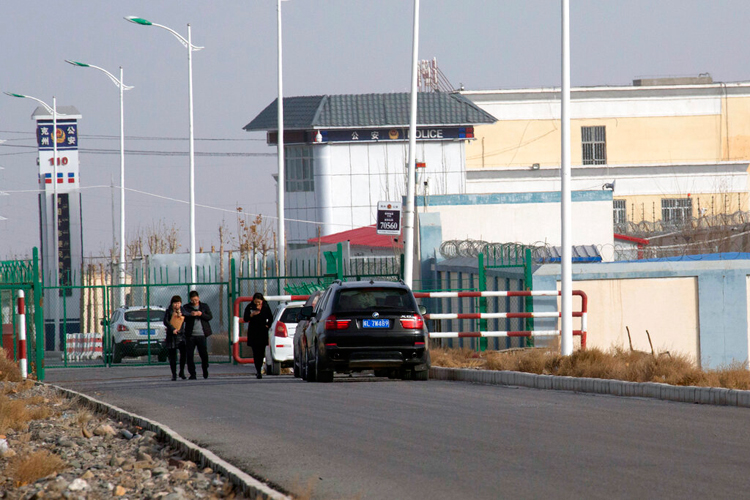 ---
Published 09.12.19, 07:10 PM
|
---
The passing of the Uighur Intervention and Global Humanitarian Unified Response Act by Congress in the United States of America has sent the Chinese press into a tizzy. Articles critical of the US have been appearing every day, accusing it of interference in Chinese affairs, hypocrisy, consorting with terrorists and more. China has consistently portrayed its handling of the violent separatist Uighur movement, which does not enjoy mass support in Xinjiang, as part of its fight against terror. Last week, as a counter to the US Act and the secret documents published in The New York Times about Xinjiang's detention centres for Uighur Muslims, it released a new television documentary.
Titled Fighting Terrorism in Xinjiang, the 50-minute-long documentary followed a simple narrative: the idyllic lives of the simple Uighurs had been devastated by the random acts of terror committed by a few brainwashed radicals since the 1990s. All this chaos and destruction finally ended only when the Chinese Communist Party stepped in with its army and its 'education centres'. Shots of training camps conducted by the East Turkestan independence movement with the help of al Qaida pointed to this movement being part of a 'global jihad'.
The documentary spared no effort in showing exactly how regressive as well as ludicrous the religious indoctrination of the Uighur Muslims was. Most of these narrations, however, comprised the "confessions" of members of the Uighur community arrested for terror. These prisoners might well have been forced to say that they were promised paradise once they achieved martyrdom by waging jihad in Xinjiang.
Rather sceptical
Where the documentary worked well were the interviews with the ordinary victims of terror. A girl who had been dancing at a family wedding lost her leg in a blast. She said little, but the tears of her father as he railed against those who destroyed his young daughter's life left an impact. So did the quiet weeping of an old mother of a policeman who had died in a blast.
What do the rest of the Chinese people feel about what is happening in Xinjiang? Comments on a video telecast last week on a State-owned news outlet give an inkling that not everyone's taken in. The video showed Han teachers from Shanghai teaching primary students in Xinjiang about the traditional Chinese tea ceremony. The Uighur children expressed "happiness and pride" at dressing up in "traditional" Chinese costumes for the class. Said one teacher: "Students are slowly coming to love this culture, and to understand that this is their country, one they want to love."
Neither is Chinese tea part of Uighur culture — for one, Uighur tea preparation usually involves milk — nor is Mandarin, the language in which the class was conducted. Comments by Chinese netizens put this incongruity across in not very polite terms. "Cultural fusion is like dating — based on mutual consent, and not ok [sic] to force on others. Even after decades in power, the bandit habits have not changed," said one. Another recalled that at one time, wearing traditional Han dress in minority-dominated areas was frowned upon, lest it spark "ethnic antagonism". One netizen remarked sarcastically on the "patriotic education" these children were receiving while their parents were sent to prison to be brainwashed. "Learning Chinese culture must be voluntary, not by CCP dominance," said another.
In spite of such scepticism at home, the ultra-nationalist Global Times wondered why, even two days after the telecast of the documentary, the Western media, which always scrutinized everything in Xinjiang, had ignored the "unprecedented" revelations made in it. "Double standards", it concluded.