Editorial: Stunted nation
Over the years, children's health has been consistently neglected in India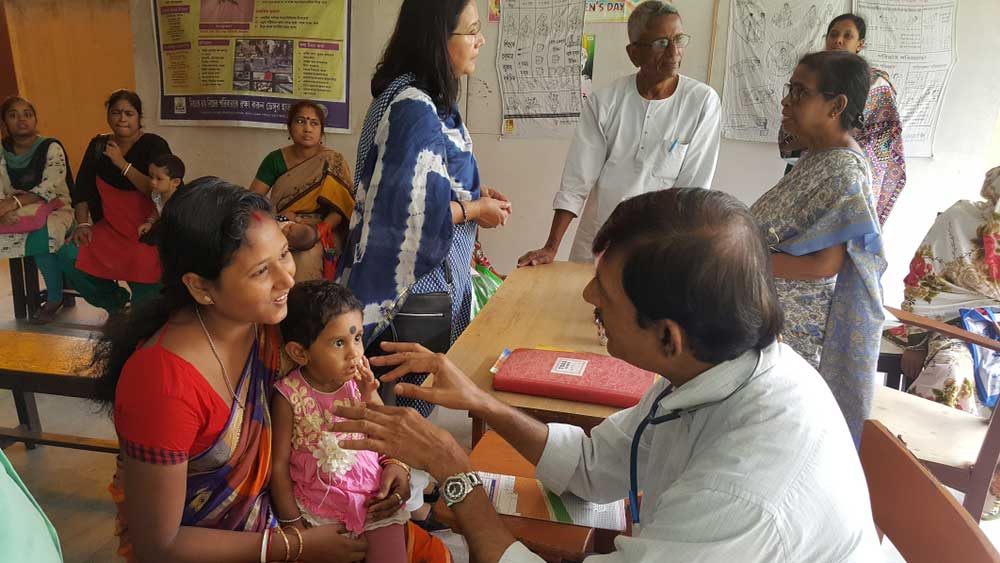 Representational image.
Shutterstock
---
Published 06.12.21, 01:24 AM
|
---
A primary marker of national growth is the health of children on whom depends the future of the nation. Yet, over the years, children's health has been consistently neglected in India that has a nationalist regime. Even in 2017, Nature found that India was home to over five crore stunted children. There has been little improvement since. The National Family Health Survey-5 revealed that one out of every three children below the age of five in the country continues to suffer from stunting. Stunting — impaired growth and development in children — is often induced by poor nutrition and may cause irreversible physical and mental harm. However, a new report — brought out by researchers at the Harvard School of Public Health, the Niti Aayog and other institutions — takes a novel approach to the old problem. It has generated a map that estimates, for the first time, child undernutrition levels across India's 3,941 assembly constituencies, leaving no excuse for policymakers to evade responsibility.
The constituency-wise breakdown has shattered generalized assumptions about some states performing better than others on healthcare parameters. The discrepancies discerned within the 'Bimaru states' — an acronym for regions in and around Bihar, Madhya Pradesh, Rajasthan and Uttar Pradesh often maligned for their lagging economies — is a case in point. In Uttar Pradesh, more than 60 constituencies — including Ayodhya — have recorded stunting levels above 50 per cent. Yet some others have registered scores better than the national average of 34 per cent. On the other hand, in Kerala — it accounts for 16 of India's top 20 constituencies with lowest stunting — as many as 26 constituencies have stunting prevalence of 42.8 per cent or higher, with national ranks below 3,000. In fact, there is a remarkable variance of scores in some of their neighbouring constituencies. This makes it clear that a complete overhaul of India's approach towards nutrition is imperative. India faces a dual challenge: not only must it even out the disparities in healthcare indices among states, but it must also address regional variations within every state. Broad strokes will not suffice; there is a need for a piecemeal approach with respect to welfare policies. Greater accountability must be sought of local elected leaders — the citizens cannot merely be treated as vote banks. Unless the performance of the smaller units improve, no real change can be brought about at the national level.