Breathless: Welcome ban on firecrackers
It is shameful that the Calcutta High Court's progressive stance has not been matched by an energetic response from the Bengal administration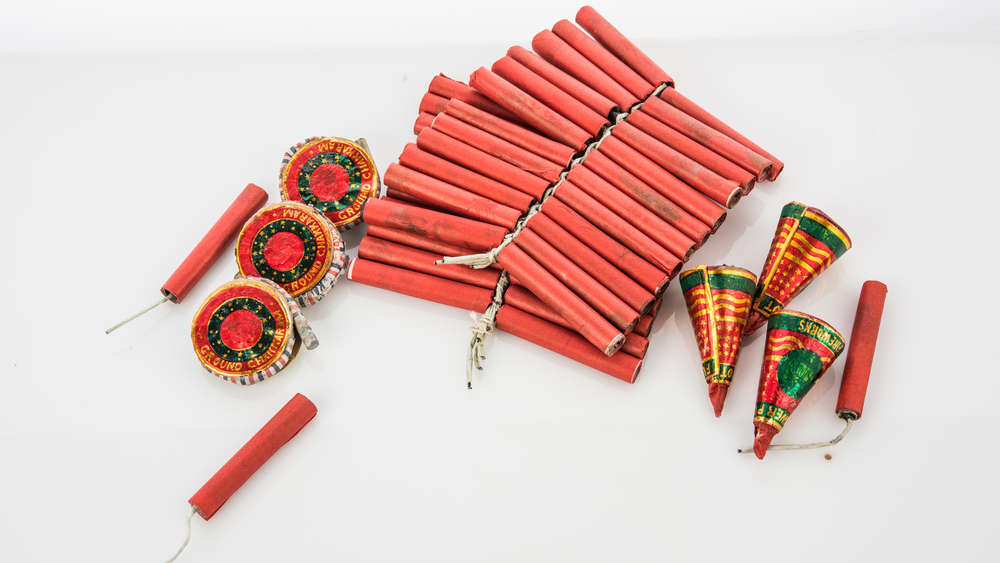 Several states — Delhi, Rajasthan, Haryana, Maharashtra and others — have announced bans on firecrackers.
Shutterstock
---
Published 11.11.20, 12:48 AM
|
---
Amid the fear of the impending fury of sound and smoke that is integral to the festive season around this time of the year, the Calcutta High Court's ban on the use of firecrackers has come as a welcome ray of light. Air pollution is one of India's primary killers. India, it has been estimated, accounts for 60 per cent of the global deaths attributed to foul air; the country also has the dubious distinction of being home to 16 out of 20 of the world's most polluted cities in the World Health Organization's global PM2.5 database. There is no doubt that firecrackers are a major pollutant. Last year, air quality in New Delhi and other Indian cities had deteriorated to the worst recorded level a day after Diwali. The institutional response to the threat this year has been encouraging. Not just the Calcutta High Court but also the National Green Tribunal has prohibited the sale or purchase of firecrackers for the rest of the month in Indian cities and towns where the average ambient air quality for November fell under the 'poor and above' category. The Covid-19 pandemic has added to the concerns regarding public health. A connection between air pollution and Covid-19 mortality cannot be ruled out; a Harvard University study showed that an increase of only one microgramme per cubic metre in PM 2.5 is associated with an 8 per cent increase in the Covid-19 death rate.
Several states — Delhi, Rajasthan, Haryana, Maharashtra and others — have announced bans on firecrackers. It is shameful that the Calcutta High Court's progressive stance has not been matched by an energetic response from the Bengal administration. Bengal seems to have opted for a conciliatory approach, merely appealing to the people to not burst crackers, in spite of environmental groups and medical practitioners having written to the chief minister asking for a complete ban. This reliance on public goodwill is yet to make a difference on the ground; crackers are still being sold in traditional hubs. The administrative apathy to the spectre of pollution has shown itself in other ways too. The Calcutta Metropolitan Development Authority had approached the Supreme Court to challenge the NGT's rejection of its plea to use Rabindra Sarobar for Chhath Puja. It is a pity that environmental protection remains limited within the ambit of judicial intervention; is not people's health the prerogative of the government? This administrative lethargy is instrumental in blunting the edge of targeted awareness initiatives and vigilant policing.